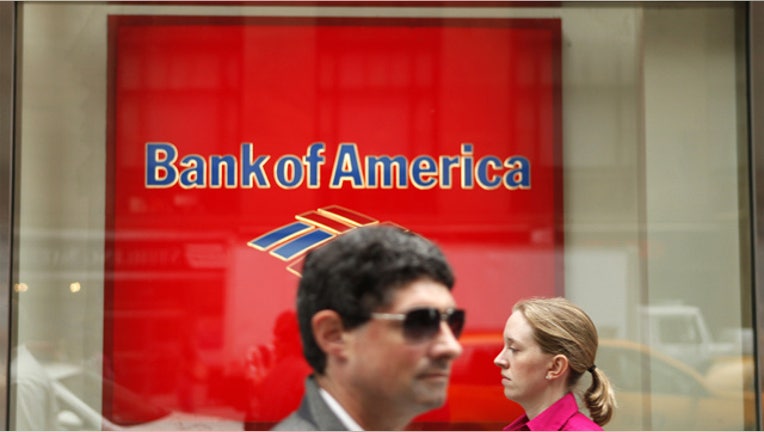 Aided by a slew of one-time items and stronger-than-expected revenue, embattled financial behemoth Bank of America (NYSE:BAC) reversed a huge fourth-quarter loss from a year ago with a profit of nearly $2 billion.
The results helped send shares of BofA, the No. 2 U.S. bank by assets, rallying more than 5% in early action.
The Charlotte-based lender said it earned $1.99 billion, or 15 cents a share, compared with a huge loss of $2.24 billion, or 16 cents a share, a year ago. Analysts had been calling for EPS of 15 cents.
Revenue jumped 11% to $24.89 billion, besting forecasts from analysts for $24.08 billion.
BofA's bottom line was impacted by a number of one-time items, including a $2.9 billion gain tied to its sale of China Construction Bank shares, $1.5 billion charge related to litigation for mortgage-related lawsuits and a $1.2 billion debt exchange gain.
"Reflecting a gradually improving economy," CEO Brian Moynihan said in a statement, "we saw solid business activity by companies of all sizes, with commercial and industrial loan balances rising 13 percent from the fourth quarter of 2010, and small business loan originations increasing approximately 20 percent in calendar year 2011."
Underscoring the economic improvements, BofA said its provision for credit losses declined to $2.93 billion from $3.41 billion the prior quarter. Net charge-offs dropped to $4.05 billion, down from $5.09 billion in the third quarter.
Total loans shrank to $926 billion from $932 billion. In a sign of the tough trading environment, BofA's sales and trading revenue slumped 44% to $1.4 billion.
Like most of its big bank peers, BofA has sought to bolster its balance sheet ahead of new capital rules. The lender said its Tier 1 common equity ratio stood at 9.86%, up from 8.65% the quarter before, and it boosted its global excess liquidity by $42 billion to $378 billion.
"We enter 2012 stronger and more efficient after two years of simplifying and streamlining our company," said Moynihan. "We built our capital ratios to record levels during 2011 on the strength of our core businesses and by shedding those that are not core to serving customers and clients."
Excluding credit default protections, BofA also said its total exposure to the debt of Greece, Italy, Ireland, Portugal and Spain decreased to $14.4 billion at the end of the fourth quarter, down from $15.8 billion the year before.
Shares of BofA jumped 5.88% to $7.20 ahead of Thursday's open amid enthusiasm for the lender's results.
BofA follows a string of other big banks reporting mixed results as Goldman Sachs (NYSE:GS) posted a lighter-than-expected 58% decrease in fourth-quarter profits, Wells Fargo (NYSE:WFC) beat the Street with a 20% jump in earnings and Citigroup (NYSE:C) and JPMorgan Chase (NYSE:JPM) disclosed disappointing results.