Boeing Workers at South Carolina Plant Reject Union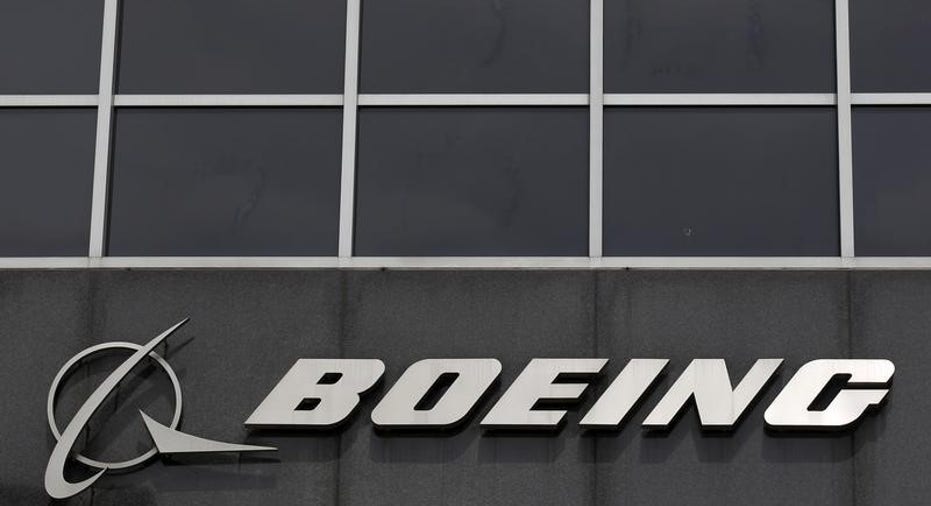 Boeing handily defeated a union drive by workers at the company's aircraft factory in South Carolina on Wednesday, as almost three-quarters of workers at the plant who voted rejected union representation.
The secret ballot vote, conducted by the National Labor Relations Board (NLRB) at polling locations throughout the North Charleston plant, was the first for Boeing and a high-profile test for organized labor in the nation's most strongly anti-union state.
The NLRB said 74 percent of the 2,828 workers who cast ballots voted against joining the International Association of Machinists and Aerospace Workers (IAM).
"We will continue to move forward as one team," Joan Robinson-Berry, vice president in charge of Boeing South Carolina, said in the post.
In a statement, IAM lead organizer Mike Evans said: "We're disappointed the workers at Boeing South Carolina will not yet have the opportunity to see all the benefits that come with union representation."
The results come just before U.S. President Donald Trump is due to visit Boeing's South Carolina plant on Friday, as the world's largest planemaker rolls out the first completed 787-10, the largest version of its Dreamliner.
Any remarks Trump makes at the factory could bring into sharper focus his views on organized labor before he chooses appointees to fill vacant seats on the five-member NLRB.
"I think he will cheer the 'no' vote," said Harley Shaiken, a professor at the University of California Berkeley specializing in labor and the global economy.
"I think he's going to make the case that he wants to see the plant succeed and do everything to create a more competitive environment."
MORALE BLOW
The loss was not seen as a surprise in a state with a strongly anti-union culture. South Carolina is one of 28 states that bar unions from requiring workers to join up as a condition of employment, and has the lowest proportion of union workers, at 1.6 percent, according to the Bureau of Labor Statistics. New York is highest with 23.6 percent.
"It's a blow, but largely to morale more than anything practical," said Richard Aboulafia, an aerospace analyst at the Teal Group in Fairfax, Virginia.
The vote preserves the status quo on the factory floor at Boeing in South Carolina and is unlikely to alter relations with the 30,000 IAM members at Boeing's factories near Seattle, Shaiken said.
Boeing ran a hardball campaign against the IAM in South Carolina, which has been trying to organize about 3,000 workers at one of two plants where Boeing makes 787 Dreamliners. The other, in Washington state, has long been unionized by the IAM.
The IAM canceled a vote at the Boeing plant in April 2015, claiming political interference from state officials. Former Governor Nikki Haley, who is now U.S. ambassador to the United Nations, was among those who voiced strong opposition to the union in 2015.
"Haley said South Carolina doesn't want or need unions," said Shaiken. "That creates an atmosphere where to vote 'yes' - in the minds of many workers - puts them at risk."
The 26 percent of workers who supported the union showed the IAM had established a foothold, he added. "Can they build on it? That will be their challenge going forward."
Under NLRB rules, the union must wait a minimum of 12 months before petitioning for another election.
Boeing said the union was not needed because it is divisive, picks fights with management, makes promises it cannot keep and leads workers out on costly strikes.
President of the Seattle-area IAM local, Jon Holden, said Boeing's anti-union campaign was not a surprise and followed a strategy they had seen before.
The Chicago-based company produced videos that aired heavily on local TV stations and were also shown in break rooms at the plant, mechanic Elliott Slater, 57, who supports the union, told Reuters in an interview.
Boeing invested $750 million to build the South Carolina factory after a costly machinists strike in 2008 that shut down production in Washington. It spent $1 billion more to expand aircraft engine casing and interiors production. Its employment in the state peaked at 8,400 in 2014 and has since fallen by 10 percent.
(Reporting by Harriet McLeod in Charleston and Alwyn Scott in Seattle; Editing by Bill Rigby)