Boeing Suspends 737 MAX Flights Due to Engine Issue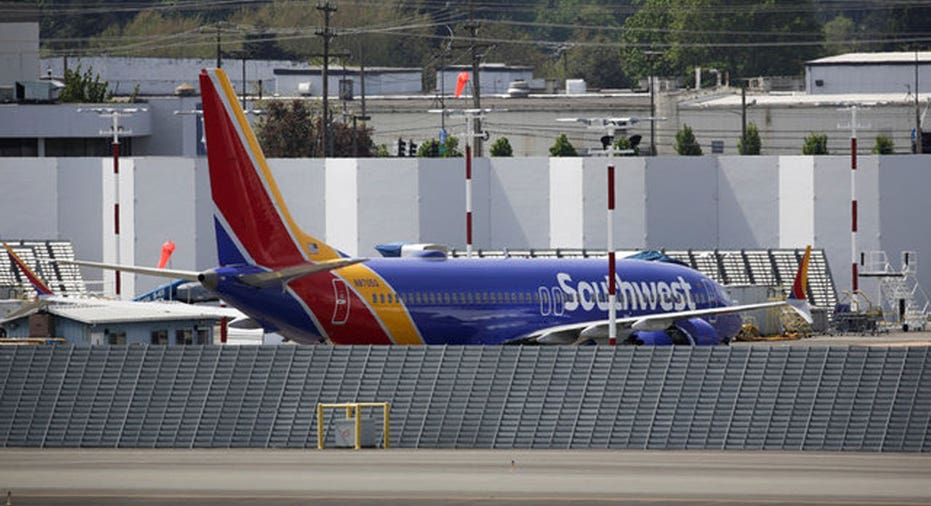 Boeing said on Wednesday it had temporarily halted test flights of its new 737 MAX aircraft due to an issue with the engine, which is jointly made by General Electric and Safran of France.
The grounding comes days before Boeing was due to deliver its first 737 MAX to an airline and marks a high-profile delay in a program that Boeing had said was ahead of schedule.
It poses no safety concerns for travelers because no airlines are yet flying the 737 MAX but it could mean a costly disruption if the problem persists. Timely delivery is important to planemakers as they get most of the payment for a plane when it is handed to the buyer.
Boeing and engine maker CFM said they do not know how long the delay will last.
Boeing shares fell 1.3 percent to $183.15 in afternoon trading on the New York Stock Exchange. GE shares were down 0.9 percent at $28.67.
The 737 MAX replaces an older version of Boeing's best-selling single-aisle aircraft, a key moneymaker for the aerospace company. The 737 MAX 8, the first version of the plane to be built, seats 162 passengers in a typical two-class configuration. It carries a list price of $110 million but airlines typically receive steep discounts.
A delay in getting aircraft to customers likely would cause a build up in Boeing's inventory, "as planes essentially sit waiting for engines," said analyst Rob Stallard at Vertical Research Partners.
"Investors are acutely focused" on the risks of speeding up production of the new engine, known as the LEAP-1B, he said.
Separately, Airbus said it was continuing flights with its A320neo, which is powered by the similar LEAP-1A engine and is flying customers.
Malaysian carrier Malindo Air was set to receive the first 737 MAX delivery on Monday and use the jet for its Kuala Lumpur-Singapore route from May 19.
But Malindo CEO Chandran Rama Muthy told Reuters that it does not plan to use the plane until May 22, without elaborating on the reason for the delay.
Norwegian Air Shuttle, which was due to receive its first 737 MAX near the end of May, said it expected a "a few days' delay."
"This will, however, not delay the launch of our upcoming trans-Atlantic routes from the United States to Edinburgh," spokesman Anders Lindstrom said in an email.
Southwest Airlines, the initial customer for the 737 MAX, said Boeing had not warned it of any delays to its delivery schedule. Southwest is expected to begin receiving the jet later in the year after it retires some older 737s.
American Airlines Group, which has 100 737 MAX jets on order, declined to comment.
The issue arose late last week when Safran found a quality problem in a large metal disc used in the low-pressure turbine at the rear of the engine, said Jamie Jewell, a spokesman for the engine maker, CFM International.
CFM notified Boeing, which immediately grounded the fleet of about 21 planes. GE spokesman Rick Kennedy said the disc that prompted the concern had not been installed in an engine.
"There have been no issues whatsoever with engines in the field," Jewell said.
All of the 30 to 40 engines that have been built so far will be sent either to Lafayette, Indiana, or Villaroche, France, for inspection, Kennedy said. Many will need to be removed from aircraft and shipped, Jewell said.
It was not clear how long the inspections would take to complete. Safran received the disc from a supplier but there are other suppliers of that part so production of the engine was continuing, Kennedy said.
(Additional reporting by Alana Wise and A. Ananthalakshmi in Kuala Lumpur,; Editing by Bill Trott and Edwina Gibbs)