Boeing Runs Up the Score on Airbus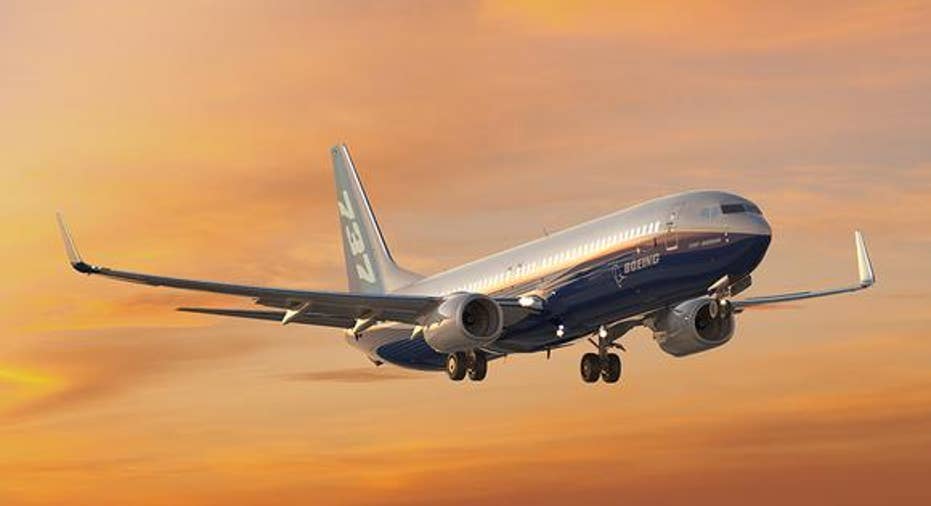 More and more, it looks like the sky's the limit for Boeing 737 sales. Image source: Boeing.
2016 is not looking like a good year for Airbus . In the perpetual, and perpetually renewing, race to sell the most airplanes in a calendar year, Airbus has beaten Boeing with a stick for three years running. But 2016 looks to be the year that Boeing turns the tide.
And how.
Keeping scoreLast week, we ran down the latest sales numbers from Airbus, and described how three full months of attempting to win plane orders from its customers, and hold on to the orders it's already got, have netted Airbus a grand total of 10 net new airplanes on its order book. In contrast, Boeing's first sales report of April showed the Seattle plane maker with 122 net new orders.
Um, make that 130.
Running up the scoreOn Thursday, Boeing updated investors on its latest sales gains in the world of airplanes. Specifically, the first full week of April saw Boeing sell eight more 737 NGs to "unidentified customer(s)." As of this latest update, Boeing's order book now reads as follows:
131 new orders for single-aisle Boeing 737s
11 orders for widebody 777s
four 747s
one order for a Boeing 767
one order for a 787 widebody.
Add 'em up, and that comes to 148 gross orders. Subtract 18 cancellations year to date, and Boeing still has a 2016 order book jam-packed with 130 net new plane orders. (For those who are curious, deliveries year to date come to 176 aircraft -- so yes, Boeing's backlog number is still shrinking).
How bad is this news for Airbus?By all accounts, Airbus's backlog is shrinking even faster. In contrast to Boeing, Airbus doesn't report its firm orders weekly, but only at the end of each month. That said, Airbus does do a pretty good job of keeping investors abreast of developments in periodic news releases. In that regard, though, the only word we've had of Airbus making any sales at all since its last official order update was when the company announced the signing of an unidentified "Asian customer" to buy one single Airbus ACJ319neo single-aisle jet.
While Airbus hails this customer as "the first in the region" to buy this sort of aircraft, it hardly looks like the start of a trend. According to Airbus, the customer ordered the ACJ319 to replace "a large, traditional, business jet." Reading between the lines, Airbus' mystery buyer appears likely to be a company or single wealthy individual buying an airplane for personal use -- not an airline preparing to place mass orders for Airbus' single-aisle offerings.
Long story short? In one single week, Boeing sold nearly as many airplanes as Airbus has sold all year long. And if things keep going like this, I fear this could feel like a very long year to be an Airbus shareholder.
The article Boeing Runs Up the Score on Airbus originally appeared on Fool.com.
Rich Smithdoes not own shares of, nor is he short, any company named above. You can find him onMotley Fool CAPS, publicly pontificating under the handleTMFDitty, where he's currently ranked No. 283 out of more than 75,000 rated members.The Motley Fool has no position in any of the stocks mentioned. Try any of our Foolish newsletter services free for 30 days. We Fools may not all hold the same opinions, but we all believe that considering a diverse range of insights makes us better investors. The Motley Fool has a disclosure policy.
Copyright 1995 - 2016 The Motley Fool, LLC. All rights reserved. The Motley Fool has a disclosure policy.