Boeing Profit Rises 19%, Raises Outlook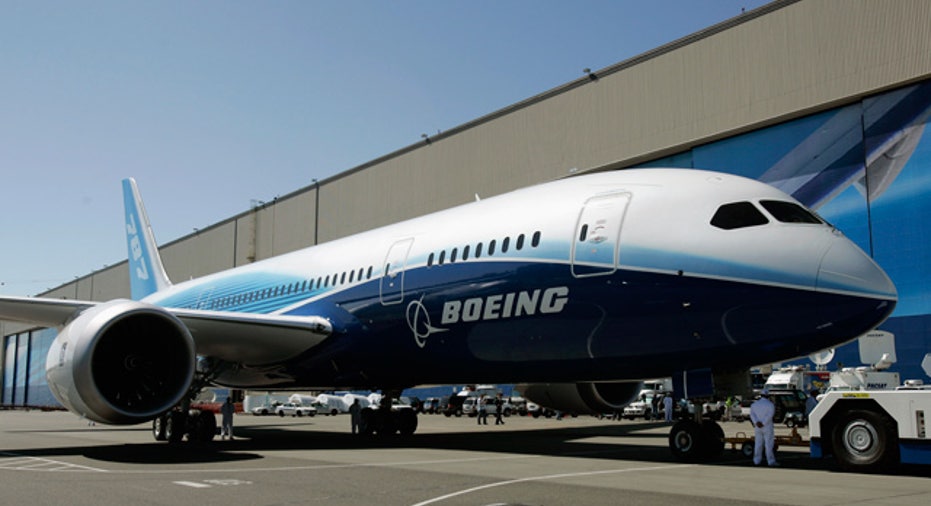 Boeing  on Wednesday reported a 19 percent rise in first-quarter profit despite declining revenue, and it notched up its forecast for full-year earnings.
The world's biggest plane maker said it had earned $1.45 billion, or $2.34 per share, compared with $1.22 billion, or $1.83 per share, a year earlier.
The company's core earnings, which exclude some pension and other costs, rose to $2.01 per share from $1.74, beating the analysts' consensus estimate of $1.94, according to Thomson Reuters I/B/E/S.
Revenue fell 7.3 percent to $20.98 billion, missing the consensus estimate of $21.30 billion, according to Thomson Reuters I/B/E/S.
The decline came as commercial aircraft deliveries fell to 169 from 176, and because last year's revenue figure included delivery of three C-17 military transport aircraft, a plane Boeing has stopped making.
Deliveries of 737s also dipped as Boeing built 737 MAX 8 jets that it plans to begin delivering this quarter, now that the plane has regulatory certification.
While Boeing delivered two fewer 777s in the quarter, it delivered two more 787s.
The results also showed the effect of Boeing's cost-cutting and factory productivity improvements. Boeing is honing its ability to make 787s, and the larger 787-9 model is more profitable that the earlier one.
Boeing's KC-46 aerial refueling tanker continued to weigh on results.
The company said it still expected to deliver 760-765 commercial aircraft in 2017.
(Additional reporting by Ankit Ajmera in Bengaluru; Editing by Saumyadeb Chakrabarty and Lisa Von Ahn)