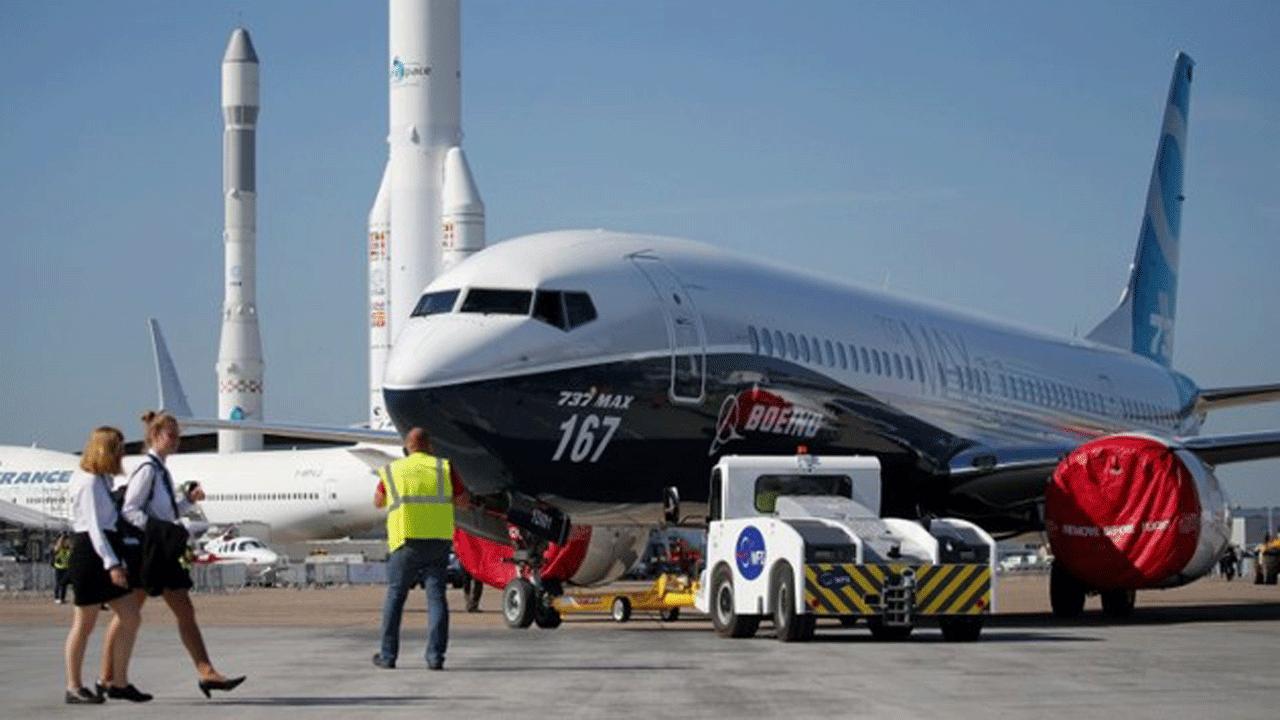 U.S. aerospace and defense giant Boeing postponed a scheduled phone call with airlines on Tuesday morning regarding issues with its 737 Max jet – the model involved in the fatal Lion Air crash last month, the company confirmed to FOX Business.
The news sent Boeing shares lower at the open of Tuesday's session.
| Ticker | Security | Last | Change | %Chg |
| --- | --- | --- | --- | --- |
| BA | BOEING COMPANY | 379.39 | -5.05 | -1.31% |
A spokesperson for Boeing said in a statment that it "has been been - and continues to engage with" customers, and continues to schedule meetings to share information.
In the wake of the Lion Air crash in Indonesia – where 189 people were killed – the plane maker and the Federal Aviation Administration sent 737 Max operators a warning that incorrect readings from a flight-monitoring system can result in the jets abruptly diving – a function of its anti-stall system.
When the angle-of-attack sensors – which detect how wind is meeting the wing – perceive incorrect readings the plane may think it is experiencing an aerodynamic stall, causing it to dive.
The issue was discovered through the investigation into the Lion Air crash. Boeing said Lion Air Flight 610 experienced "erroneous input" from one of the sensors in question.
Last week American Airlines said it was unaware of some functions of the jet – of which it currently has 16 in its fleet – until Boeing released the safety bulletin.
More from FOXBusiness.com...
Meanwhile, The Wall Street Journal reported last week that Boeing withheld information about the potential dangers related to the new flight-control feature.
During an interview with FOX Business, Boeing CEO Dennis Muilenburg said the 737 Max jets are safe and denied that the company withheld any information.
It was not immediately clear if the issue in question was directly related to what happened in Indonesia, but Boeing said it is fully cooperating with the investigation. Results are expected to be detailed later this month.