Boeing Keeps Selling Current-Generation 737s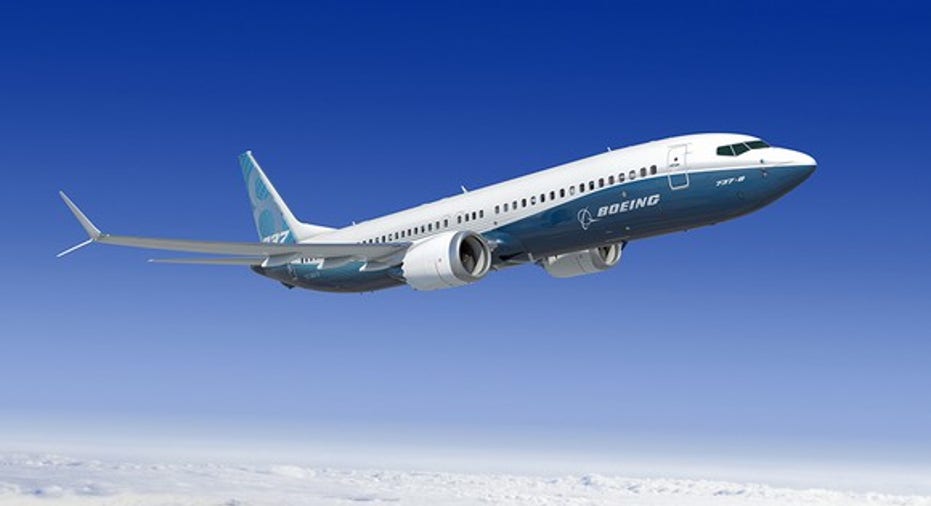 Last November, U.S. legacy carrier United Continental (NYSE: UAL) announced that it would cut its capital spending plans for the next few years by deferring 61 orders for Boeing's (NYSE: BA) workhorse 737 jet. This caused some investors to worry about whether Boeing would still be able to ramp up 737 production as planned.
However, Boeing continues to sell current-generation 737s -- confusingly called the 737 Next Generation (or 737 NG) by Boeing -- at a slow but steady pace. Combined with the company's policy of "overselling" its production slots, this means that Boeing's 737 production plans still look safe.
Boeing has an aggressive plan for the 737
With demand for the aging (but highly profitable) Boeing 777 widebody falling off a cliff lately, the Boeing 737 is set to become the company's main cash flow generator in the years ahead. To maximize the 737 program's cash flow and meet customer demand, Boeing plans to aggressively raise output over the next two to three years.
Boeing plans to boost production of the 737 by 36% over the next three years. Image source: Boeing.
Today, Boeing is building 737 jets at a rate of 42 per month. It will boost production to 47 per month this summer, with plans to increase output to 52 per month next year and 57 per month in 2019.
These projected increases are supported by a backlog of roughly 4,400 unfilled 737 orders. That said, most of the remaining orders are for the upcoming 737 MAX variant. Boeing plans to deliver the first MAX airplane next quarter, but it won't fully switch over to 737 MAX production until late 2019 or 2020. Thus, if too many customers want to switch from the 737 NG to the 737 MAX, it will disrupt Boeing's production plan.
United changes its plans
This explains why so many investors were concerned when United Continental converted a slew of orders from the 737 NG to the 737 MAX.
United had ordered 65 737-700s earlier in 2016. However, CEO Oscar Munoz overhauled his management team during the course of the year. The new leadership group decided that the 737-700s weren't really needed.
United executives decided in late 2016 that the airline had ordered too many planes. Image source: United Airlines.
United Airlines ended up keeping the four orders that were scheduled for delivery in 2017, but converting them to the larger 737-800 model. The other 61 737-700s -- which were set to arrive in 2018 and 2019 -- were deferred indefinitely. United hasn't even decided which version of the 737 MAX it will take.
Boeing rebuilds its backlog
Ordinarily, order deferrals aren't very worrisome for popular models like the Boeing 737. Airbus and Boeing both routinely take in more orders than their production capacity allows, anticipating that some customers will want to defer or cancel orders for one reason or another.
That said, as of January, industry analyst Scott Hamilton observed that Boeing had "pretty much used up its over-sales margin" for the 737 following the big United Airlines deferral. This potentially raised the risk that any future deferral requests would force Boeing to alter its production plans.
Yet that line of thinking assumes airlines are done with buying 737 NGs and only want state-of-the-art models like the A320neo and 737 MAX. However, both of those next-gen models have long backlogs. Airlines that need extra planes in 2018 or 2019 may have no choice but to buy an older-technology aircraft like the 737-800. Big "end-of-line" discounts can also spur sales among more price-sensitive airlines.
Indeed, orders for the 737 NG are still flowing in at a steady pace. Year to date, Boeing has sold 22 737 NGs, compared to just 15 737 MAX aircraft. Thus, within a few months, Boeing has replaced more than a third of the deferred United orders in its backlog.
This result is particularly impressive considering that Boeing was still sold out of 737 NG production slots (or close to it) after the United deferral. It suggests that if a few more customers choose to convert 737 NG orders from late 2018 or 2019 to future 737 MAX orders, Boeing would have no trouble lining up replacement buyers.
The 737-800 and other members of the 737 NG family aren't exactly state-of-the-art anymore. Nevertheless, they are proven performers that airlines are still happy to buy -- at least if the price is right.
10 stocks we like better than BoeingWhen investing geniuses David and Tom Gardner have a stock tip, it can pay to listen. After all, the newsletter they have run for over a decade, Motley Fool Stock Advisor, has tripled the market.*
David and Tom just revealed what they believe are the 10 best stocks for investors to buy right now... and Boeing wasn't one of them! That's right -- they think these 10 stocks are even better buys.
Click here to learn about these picks!
*Stock Advisor returns as of February 6, 2017
Adam Levine-Weinberg owns shares of Boeing. The Motley Fool has no position in any of the stocks mentioned. The Motley Fool has a disclosure policy.