Boeing Earnings Are Over. Please Move Along.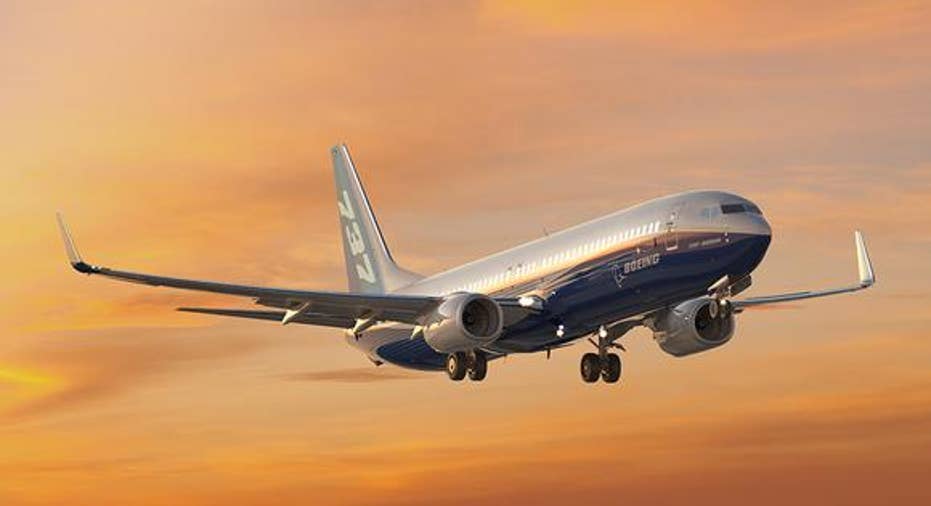 Boeing's shrinking backlog just got an infusion of new Boeing 737 NG orders. Image source: Boeing.
Well that was a nice surprise. Boeing reported its fiscal first-quarter 2016 earnings on Wednesday, and as expected, the news wasn't great -- revenue up just 2%, profits down 13%. Nevertheless, investors reacted positively to news that Boeing's Q1 revenues went up (even if only a little) rather than down (as had been expected), and bid up Boeing stock by nearly 3%.
And now that earnings are out of the way, it's back to business for Boeing.
Order updateJust one day after earnings were released, Boeing has already returned to the market with an update on how its business is going in the form of its regular weekly update on plane orders received. On Thursday, Boeing told investorsit has received another 10 orders for Boeing 737 aircraft from an "unidentified customer(s)."
As of today, the company's order book for the year to date reads like this:
141 new orders for single-aisle Boeing 737s
11 orders for widebody 777s
four orders for 747s
one order for a Boeing 767
one order for a 787 widebody
Backlog updateThat's 158 gross orders total. Minus 18 cancellations year to date, and Boeing's net order total for the year now stands at 140.
What does this mean for Boeing's backlog number? Is the number of planes on order rising or falling? Is Boeing's future revenue stream getting more or less secure?
Well, no new deliveries have been announced since Boeing last updated us on its order book. The number of aircraft delivered year to date still stands at 176. For the time being, then, Boeing's backlog has stopped shrinking. On the other hand, as my Foolish colleague Adam Levine-Weinberg reminded us yesterday, Boeing is still busy ramping up the rate at which it produces 737- and 787-model aircraft. By 2020, Boeing plans to be delivering about 900 aircraft, of all types, annually.
Adam predicts this will be good news for shareholders, "as EPS rebounds and cash flow continues to grow in the years ahead." That said, for the good times to keep rolling, Boeing is going to have to accelerate the rate at which it replaces those 900 airplanes being delivered annually, with new orders coming in. Strong as it sounds, 140 airplanes ordered in four months (420 a year, annualized) isn't going to cut it.
Tune in again next week to see if Boeing can pick up the pace.
The article Boeing Earnings Are Over. Please Move Along. originally appeared on Fool.com.
Rich Smithdoes not own shares of, nor is he short, any company named above. You can find him onMotley Fool CAPS, publicly pontificating under the handleTMFDitty, where he's currently ranked No. 297 out of more than 75,000 rated members.The Motley Fool has no position in any of the stocks mentioned. Try any of our Foolish newsletter services free for 30 days. We Fools may not all hold the same opinions, but we all believe that considering a diverse range of insights makes us better investors. The Motley Fool has a disclosure policy.
Copyright 1995 - 2016 The Motley Fool, LLC. All rights reserved. The Motley Fool has a disclosure policy.