Boeing Co. Ends 2016 With a Surge of Orders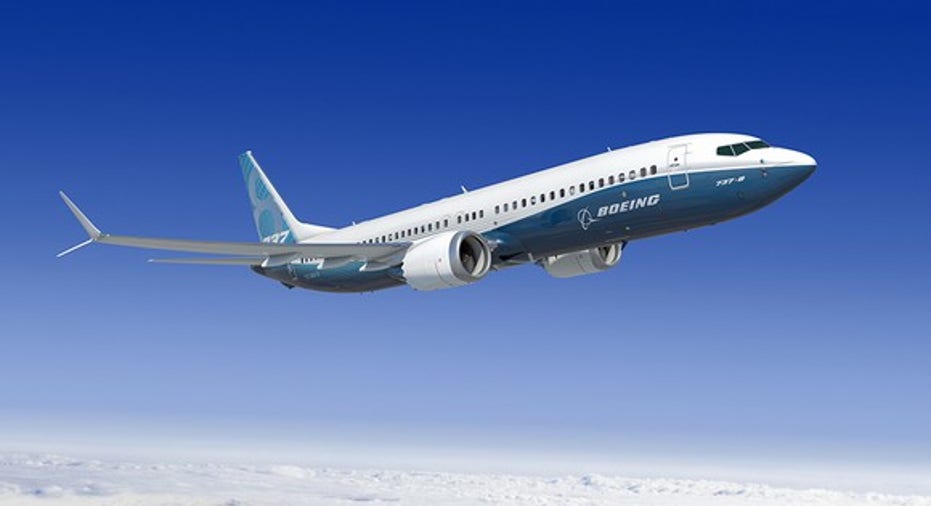 In recent years, Boeing (NYSE: BA) has frequently reported a flurry of order activity near the end of the year. For example, in 2015, the company brought in about 200 net orders during December, representing more than a quarter of its annual orders.
The same dynamic played out again last month to an even greater extent. Just in the last week and a half of 2016, Boeing received nearly 200 net orders, helping it finish the year with a very respectable 668 net orders.
Widebody demand remains weak
In the past two years or so, demand for widebody aircraft has trailed off. To some extent, lower fuel prices have allowed airlines to extend the lives of older jets rather than investing in new widebody aircraft, which often cost more than $100 million each. Economic weakness in some parts of the world has also weighed on demand.
This was reflected in weak order activity for Boeing's main widebody aircraft programs -- the 777 and 787 -- throughout 2016. Boeing ended the year with 58 net orders for the 787 and just 17 net orders for the 777. For comparison, those two programs combined for more than 600 orders in the 2013-2014 period.
Sales of long-haul widebody aircraft have been sluggish lately. Image source: The Motley Fool.
There was no year-end order rush, either. In its final sales update, Boeing reported just six new orders for the 787 Dreamliner and none for any of its other widebody models. Moreover, those six orders were more than offset by the formal cancellation of Delta Air Lines' order for 18 Dreamliners.
The Boeing 737 shines again
By contrast, Boeing grew the backlog for its popular 737 model once again in 2016. For the full year, it garnered 550 net orders for the 737, nearly all for the new 737 MAX version that is scheduled to enter service this spring.
Meanwhile, Boeing delivered 490 737s during 2016. As a result, the 737 order backlog increased to 4,452 units at year-end. This is equivalent to nine years of production at last year's pace, or about seven years of output after accounting for three scheduled production increases.
Of Boeing's 550 net orders for the 737, 210 (or 38%) were finalized in the last week and a half of the year. The vast majority of these orders went to undisclosed customers. The only major order announcement was that GECAS, the aircraft leasing arm of General Electric, will buy another 75 737 MAX 8s. GECAS now has 170 outstanding orders for the 737 MAX.
The 737 will keep Boeing steady
Boeing faces a lot of uncertainty over the next few years. The company will dramatically slash production of the 777 as it transitions to the next-generation 777X between now and 2020. In 2016, Boeing delivered 99 777s; it would be lucky to deliver that many in 2018 and 2019 combined.
Boeing has more breathing room on the 787. While order activity has been slow for the last three years, Boeing still has a backlog of 700 Dreamliner orders. However, if it continues to average about 60 net orders per year for the 787 (as it has recently), Boeing would have to cut production in the early 2020s.
In this context, the 737 has become more important than ever for Boeing. Even in the current slow order environment, the 737 is still selling well. This should give investors confidence that Boeing will be able to execute its planned production rate increases, which will raise output of the 737 from 42 a month to 57 in the next three years.
The 737 production increases will drive rising cash flow between now and 2020. This will help offset the 777 program's eroding cash flow during that period. Boeing will then be in good position to benefit if widebody sales recover near the end of the decade as expected.
10 stocks we like better than Boeing When investing geniuses David and Tom Gardner have a stock tip, it can pay to listen. After all, the newsletter they have run for over a decade, Motley Fool Stock Advisor, has tripled the market.*
David and Tom just revealed what they believe are the 10 best stocks for investors to buy right now... and Boeing wasn't one of them! That's right -- they think these 10 stocks are even better buys.
Click here to learn about these picks!
*Stock Advisor returns as of January 4, 2017
Adam Levine-Weinberg owns shares of Boeing and is long January 2017 $40 calls on Delta Air Lines. The Motley Fool owns shares of General Electric. The Motley Fool has a disclosure policy.