BoE, ECB Leave Monetary Policies Unchanged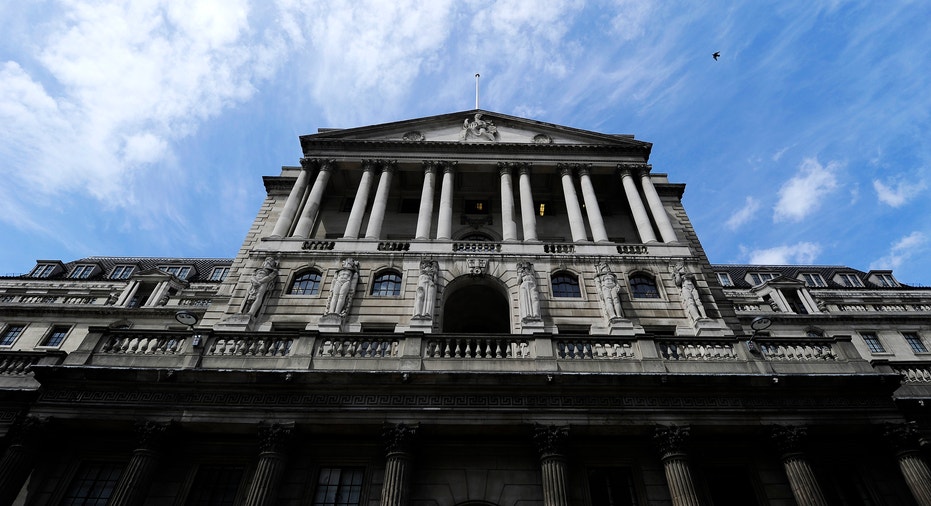 The Bank of England decided not to restart its main stimulus program for Britain's ailing economy on Thursday as the government stuck to its deficit-cutting pledge and said the BoE should support growth.
The British central bank's decision is likely to have been close-run. Last month, three officials - including governor Mervyn King - voted to buy a further 25 billion pounds ($38 billion) of government bonds.
Since then economic data have painted a picture of an economy teetering on the edge of its third recession in three years and several policymakers had said they were open to a wide range of ideas to boost the economy.
Economists polled by Reuters had seen a roughly 40% chance that the central bank would restart its asset purchase program this month.
Sterling jumped from levels close to a 2-1/2 year low after the BoE announcement.
The central bank said it was leaving the total level of asset purchases at the 375 billion pounds reached by October last year. It also kept interest rates unchanged from the record low 0.5 percent first hit four years ago.
"Although the Monetary Policy Committee (MPC) left policy on hold again today, we expect that it will not take much to swing a majority of members in support of more stimulus in the near future," said Capital Economics's Martin Beck.
Ahead of the bank's announcement, Prime Minister David Cameron said that it would be disastrous for his coalition government to abandon the austerity program that has been the mainstay of its economic policy since coming to power in 2010.
Cameron also said on Thursday that the central bank should support economic recovery without putting financial stability at risk.
---
The European Central Bank held its main interest rate at a record low of 0.75% on Thursday, maintaining its policy as it seeks for ways to have its low interest rates being reflected in borrowing costs across the currency union.
ECB President Mario Draghi has stressed that the central bank's top priority is to enhance the transmission of its accommodative monetary policy stance across the euro zone.
The ECB left its main interest rate on hold for the eighth month running. It also left the interest rate on its deposit facility at 0.0%  and held its marginal lending facility -or emergency borrowing rate - at 1.50%.
The markets now turn their attention to the Draghi news conference, scheduled to begin at 1330 GMT, where he will present the central bank's new economic forecasts for growth and inflation.