BNY Mellon to raise wages for 1,000 employees following tax overhaul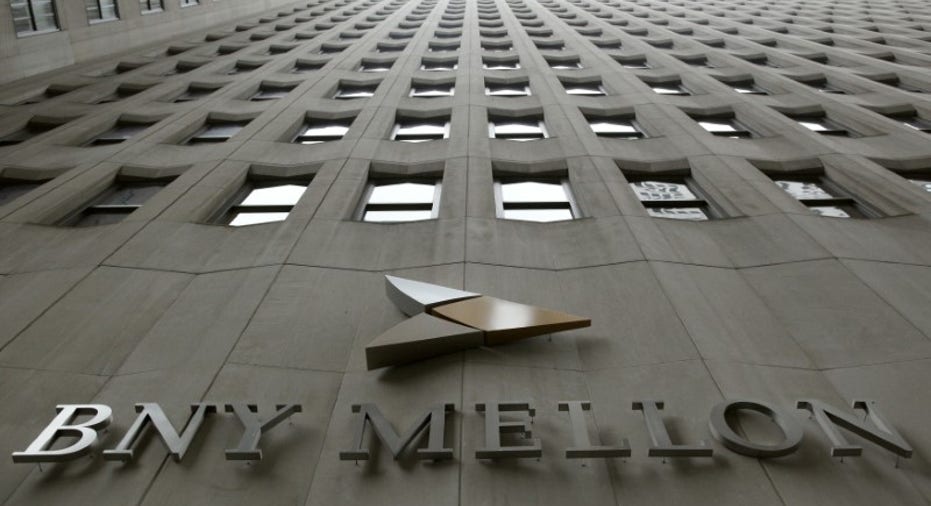 Bank of New York Mellon Corp. (NYSE:BK) executives said nearly all of this year's benefits from the new U.S. tax law will go to technology upgrades and its employees instead of shareholders.
That includes a raise in the minimum wage to $15 an hour starting March 1 largely for those who work in the firm's operations unit. The higher hourly wage will affect about 1,000 of the bank's 52,500 employees, according to finance chief Mike Santomassimo.
The trust bank estimated the corporate tax changes will save nearly $250 million this year.
The explanation of how Bank of New York Mellon would use its tax savings came on a day when it reported fourth-quarter net income of $1.13 billion, or $1.08 a share, including a $427 million benefit from the new tax legislation. BNY Mellon had earned $822 million, or 77 cents a share, a year earlier.
BNY Mellon is the latest bank to announce higher wages or one-time bonuses for lower-paid employees since a sweeping tax-overhaul bill was passed in late 2017. Some have also said they will use some of the savings to invest in business units.
Investors, however, have been more interested in how much of the tax savings might turn into higher dividends or buybacks. Some like Bank of America Corp. and U.S. Bancorp have said the bulk of the benefit would contribute to higher capital returns for those who own the company's stock.
Bank of New York Mellon's shares dropped nearly 5% in midday trading. One analyst said the discussion of tax savings could be an issue for investors.
"Most other companies said most of the tax benefit would fall to the bottom line, and that's the reason for the stock decline," said Glenn Schorr, an analyst with Evercore ICI.
On a Thursday conference call with analysts, BNY Mellon executives identified dozens of technology programs that would benefit from most of the tax proceeds. In 2017, BNY Mellon's annual technology budget totaled about $2 billion.
"We strongly believe in our responsibility to our employees to share the tax benefit from a lower tax rate, as well as to invest as much as we intelligently can to build the company for the future so we can serve our clients, communities and shareholders for the long term," Chief Executive Officer Charles Scharf wrote in a memo to employees. "These investments are the right thing to do and good for all."
But Mr. Scharf also told analysts the added investments wouldn't change BNY Mellon's plans to return more capital to shareholders through stock buybacks and dividends. Like other large U.S. banks, those plans must be approved by the Federal Reserve through the central bank's annual stress tests.
Mr. Scharf, a former Visa Inc. and J.P. Morgan Chase & Co. executive who joined BNY Mellon in 2017, is reviewing the trust bank's businesses and operations. While he aims to unveil his plans for the company more thoroughly during a March meeting with investors, the fourth-quarter results -- and the expected boost in technology investments -- offered a glimpse of the overhaul to come.
BNY Mellon took a charge during the period in part to absorb severance costs related to the review. Mr. Santomassimo declined to say how many jobs would be affected by the planned cuts, or what the company's headcount would look like following the review, noting technology investments would lead to some hiring, too.
The tax changes erased $279 million in revenue from renewable energy investments. Including that charge, revenue fell 2% to $3.73 billion.
The revenue drop was more than offset by a $710 million gain to the company's bottom line as a result of the new rules.
Expenses jumped 14% from a year ago to $3 billion, on severance, legal costs and other charges. BNY Mellon executives said they expect revenue growth would outpace expenses in 2018.