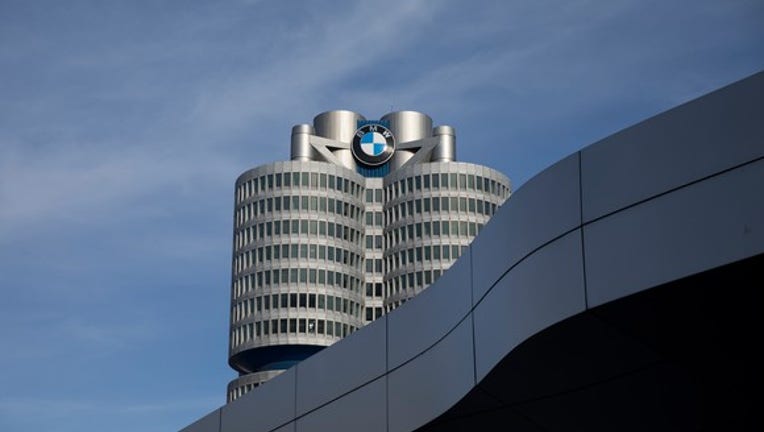 Bayerische Motoren Werke AG (NASDAQOTH: BAMXF), better known as German automaker BMW, released a preliminary "ad-hoc" summary of its first-quarter results on April 20.
The results showed a 27% year-over-year jump in pre-tax profit. Here's what investors need to know.
BMW earnings: The raw numbers
BMW won't release its full, audited first-quarter results until May 4. The results released on April 20 are preliminary and incomplete, and could change a bit before the final report.
But here's what BMW told us. All results are shown in euros; as of April 20, 1 euro = $1.07.
| Metric | Q1 2017 | Q1 2016 | Change |
| --- | --- | --- | --- |
| Revenue | 23.448 billion | 20.853 billion | 12.4% |
| Earnings before interest and tax (EBIT) | 2.646 billion | 2.457 billion | 7.7% |
| - Automotive EBIT | 1.871 billion | 1.763 billion | 6.1% |
| - Automotive EBIT margin | 9% | 9.4% | (0.4 ppt) |
| - Motorcycles EBIT | 125 million | 94 million | 32.9% |
| - Financial services EBIT | 604 million | 591 million | 2.2% |
| Pre-tax profit (EBT) | 3.005 billion | 2.368 billion | 26.9% |
Data source: BMW AG. Figures (except percentages) are in euros; "ppt" = percentage points.
BMW's world headquarters in Munich. Image source: BMW AG.
What drove the 27% jump in pre-tax profit
In its preliminary statement, BMW said that the fat year-over-year increase in pre-tax profit was largely due to three factors:
A jump in the valuation of HERE, a mapping service jointly owned by BMW and several other companies working on self-driving vehicles. BMW's stake in HERE increased in value (on paper) by 183 million euros after Intel (NASDAQ: INTC) bought 15% of the company in January.
Year-over-year profit growth at BMW's joint venture with Chinese automaker Brilliance China Automotive Holdings.
Other "valuation effects" (not detailed) that were worth 122 million euros.
Another key factor driving the year-over-year increase in profit: Sales were up in the first quarter.
Sales at BMW's automotive unit rose 5.3% in the first quarter, to 587,237, with increases in all regions and for all three of BMW's automotive brands (BMW, Mini, and Rolls-Royce).
Sales at BMW Motorrad, the company's motorcycle arm, rose 5.5% in the first quarter, to 35,636 units.
BMW reiterated its cautious guidance
BMW reiterated the conservative guidance it gave earlier in the year. It still expects a "slight increase" in full-year pre-tax profit versus its 2016 result, and an EBIT margin for its automotive unit in the range of 8% to 10% for the year.
10 stocks we like better than BMWWhen investing geniuses David and Tom Gardner have a stock tip, it can pay to listen. After all, the newsletter they have run for over a decade, Motley Fool Stock Advisor, has tripled the market.*
David and Tom just revealed what they believe are the 10 best stocks for investors to buy right now... and BMW wasn't one of them! That's right -- they think these 10 stocks are even better buys.
Click here to learn about these picks!
*Stock Advisor returns as of April 3, 2017
John Rosevear has no position in any stocks mentioned. The Motley Fool recommends BMW and Intel. The Motley Fool has a disclosure policy.