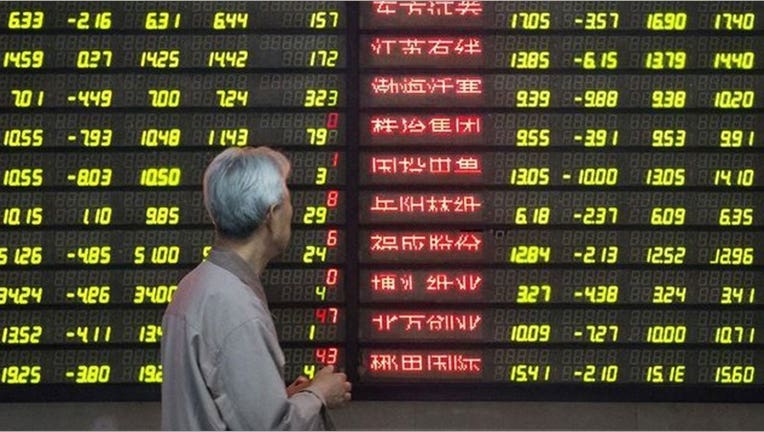 China's blue-chip CIS300 Index rose for the sixth straight session, with upbeat industrial profit data strengthening belief that the Chinese economy has bottomed out, making risk assets such as equities more attractive than bonds.
The blue-chip CSI300 index rose 0.4 percent, to 3,535.08 points, while the Shanghai Composite Index gained 0.5 percent to 3,277.00 points, both hitting their highest levels since early January.
Investors' risk appetite continued to rise after data showed China's industrial profits in October rose 9.8 percent, aided by the raw materials sector.
However, growth stocks continued to lag, closing down 0.3 percent.
Blue-chips rather than small-caps were underpinning the recent rally in the China market, because modestly-priced cyclical stocks were the biggest beneficiaries from investors rotating money out of property and bonds, said David Dai, Shanghai-based investor director at Nanhai Fund Management Co.
"More and more investors believe the economy has bottomed out and that the bond market's bull run is coming to an end, which is why blue-chips are becoming attractive and being re-priced," Dai said.
An across-the-board rally in commodities, in particular base metals, was fueling a strong advance in material stocks.
Elsewhere, China State Construction surged to its 10 percent trade limit, making a near 1-1/2-year high, after Chinese financial conglomerate Anbang Insurance Group said it could buy up to 3.5 billion more shares in the company, kindling enthusiastic buying in undervalued heavyweight infrastructure firms. Anbang already has a 10 percent stake in China State Construction.
(Reporting by Luoyan Liu and John Ruwitch; Editing by Simon Cameron-Moore)