Blue Apron sets IPO terms after Amazon's Whole Foods buy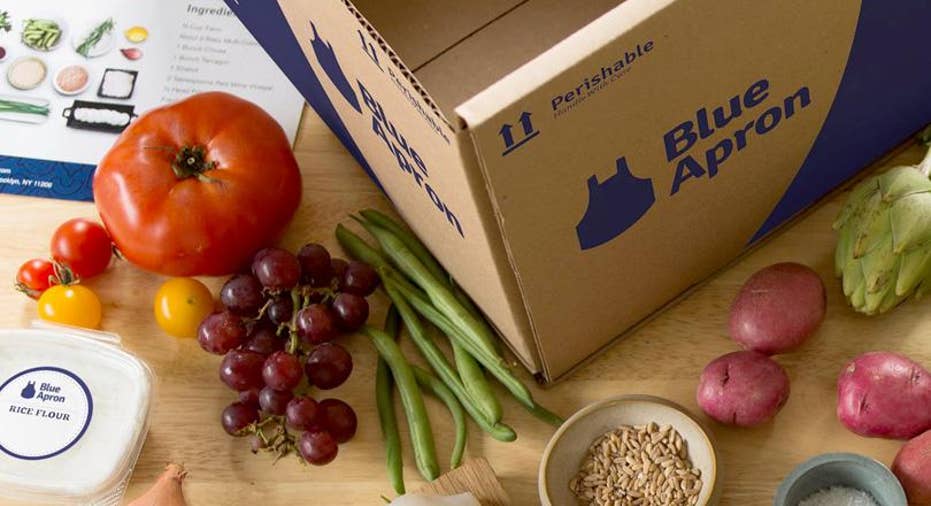 Blue Apron set terms for its upcoming initial public offering on Monday, days after Amazon's announcement it would purchase Whole Foods grocery stores raised doubts about the meal kit delivery service's bid to go public.
Once public, the company will offer 30 million shares of common stock, with an estimated value of $15 to $17 per share, Blue Apron officials said in a filing to the Securities and Exchange Commission. Blue Apron will trade on the New York Stock Exchange under the ticker symbol "APRN."
Based on initial estimates, Blue Apron's IPO will raise up to $510 million. That number could climb as high as $586.5 million if underwriters purchase an additional 4.5 million shares to cover over-allotments. The deal's top underwriters include Goldman Sachs, Morgan Stanley, Citigroup and Barclays.
Blue Apron is one of several meal kit delivery companies that rely on direct-to-consumer sales to drive revenue. Competition in the U.S. grocery market has considerably increased in recent years due to increased investments from retail giants like Walmart and Amazon.
The latter company's purchase of more than 450 Whole Foods stores throughout dozens of major cities is expected to provide a base of distribution centers for the "Amazon Fresh" grocery delivery service. Stock prices of competitors like Walmart and Kroger took a major hit last Friday with the sale's announcement, erasing more than $55 billion in market value.
Amazon's newly-enhanced ability to target high-income grocery shoppers could impact investor interest in Blue Apron's IPO, according to Diana Sheehan, director of Kantar Research's grocery channel research team.
"The Whole Foods is very likely competing directly with Blue Apron, Hello Fresh and other meal kit providers for the high-income, millennial shopper. If Whole Foods creates specialty Meal Kits and can then also deliver them, plus groceries, specialist meal kit providers may lose appeal," Sheehan told FOX Business last week.