Bleisure: When your workday is over, ideas for enjoying evenings in London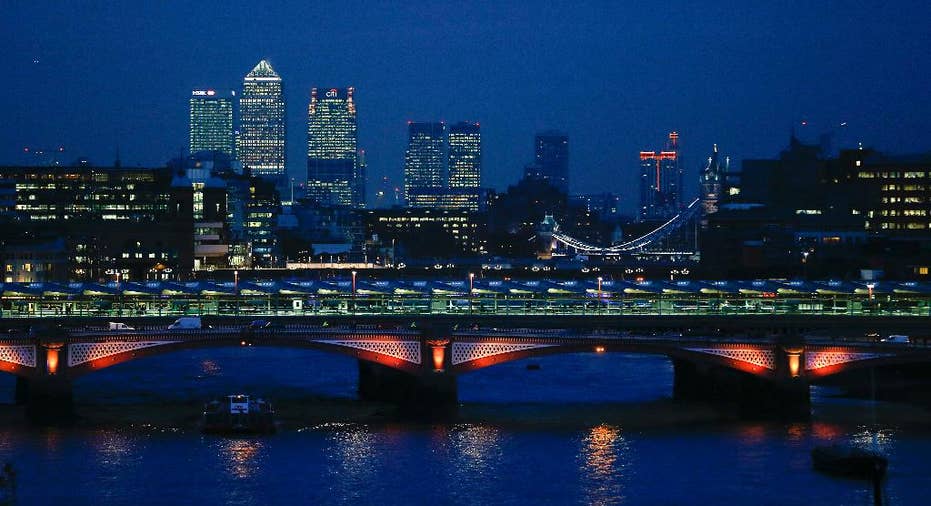 Business travelers to London always have plenty of options for exploring the city after the workday is done. But this fall, visitors have a few special evening activities to choose from in addition to the usual possibilities like the London Eye (open until 8:30 p.m. daily) and the observatory at The Shard, which offers London's highest view until 10 p.m. daily through Oct. 31 (last entry at 9:30 p.m.).
The special events are being showcased by Visit London, the tourism agency, as part of its "Autumn Season of Culture" — http://www.visitlondon.com/autumn .
The Museum of London is hosting weeknight evenings with experts and curators on Oct. 15, 7 p.m.-9:45 p.m., in a program called "Uncovering the Crime Museum"; on Nov. 16, 7 p.m.-9:30 p.m., with "Curating the Crime Museum Uncovered"; and Nov. 24 and Dec. 16, 7 p.m.-10 p.m., with "Crack the Case."
The Natural History Museum is offering a "Science Uncovered" event Sept. 25, 3 p.m.-10:30 p.m., with 200 different activities from "science bars" and nature games to debates with scientists. A new exhibit about the Russian space program called "Cosmonauts: Birth of the Space Age" opens at the Science Museum Sept. 18; the museum is open Fridays until 10 p.m.
Museum of London Docklands is offering Halloween ghost tours, Oct. 31, 6 p.m.-8 p.m. and 9 p.m.-11 p.m. Kensington Palace's "Eerie Evening Tours," featuring stories about royal residents, take place Oct. 29-31 and Dec. 12.
Other attractions with evening hours include the National Portrait Gallery, open Thursdays until 9 p.m., and the Camden Arts Centre, open Wednesdays until 9 p.m. On weekend evenings, options include the British Museum and National Gallery, both open until 8:30 p.m. Fridays; the Tate Modern, open until 10 p.m. Fridays and Saturdays; and the Victoria & Albert Museum, open until 10 p.m. on Fridays.
City Cruises offers a variety of "Rivernights" sightseeing boat rides on the Thames River. And the autumn schedule for the double-decker bus "Original Tour" includes a 6 p.m. departure from Coventry Street, Sept. 7-Nov. 1.
Ronnie Scott's, the Soho jazz club, has a "Late Late Show" beginning at 11 a.m. Monday-Thursday and at 1 a.m. Friday and Saturday.
Late-night dining options include the 24-hour Duck & Waffle, which offers views of the city from the 40th floor of the Heron Tower, and the VQ (Vingt-Quatre), a 24-hour cafe and diner on the Fulham Road, Chelsea and Great Russell Street in Bloomsbury. Tinseltown, a diner in Farringdon, is open midday to 4 a.m. Monday-Saturday and midday to 3 a.m. on Sundays.
In the future, weekend visitors to London may also be able to use the tube in the wee hours. A proposal to expand London's tube schedule so that the trains run 24 hours on weekends has been in the works, but implementation has been delayed by an unresolved labor dispute.