Blackstone's Steve Schwarzman earned $785M in 2017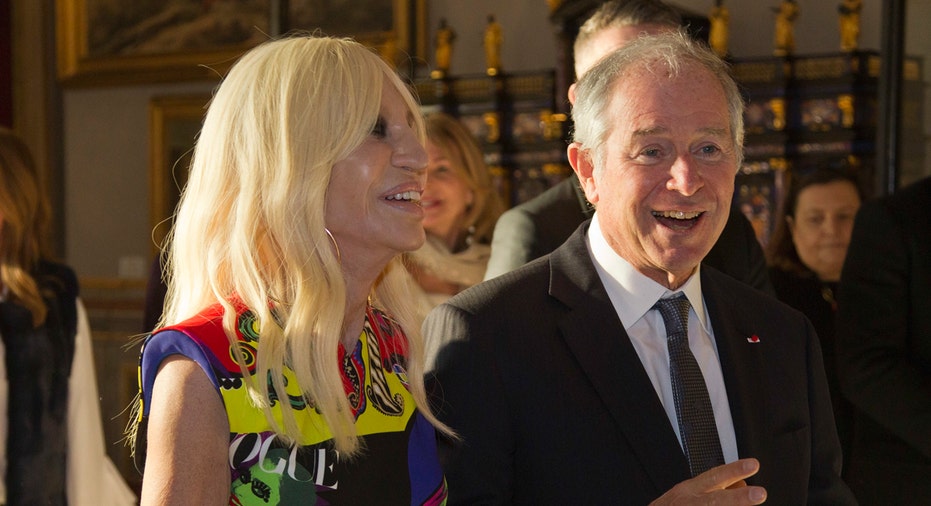 Blackstone Group CEO Steve Schwarzman earned at least $785 million in compensation in 2017, according to the private equity firm's annual 10-K filing with the SEC on Thursday.
Schwarzman's stake in Blackstone yielded the majority of his massive windfall. He earned $661 million in dividends, based on his ownership of nearly 232 million shares, or 46.6%. Blackstone paid out $2.85 per share to its stakeholders.
The remainder of Schwarzman's earnings came in the form of profits from Blackstone's sales of its assets, as well as his base salary. Crain's New York reported that Schwarzman's total compensation may have exceeded $800 million when accounting for his investments in leveraged-buyout funds.
Schwarzman's earnings rose significantly compared to 2016, when he received $425 million, according to Bloomberg. He earned more than any other U.S. private equity executive, according to the service.
Schwarzman and other executives at privately-held firms earn significantly more than C-suite executives at publicly-owned companies. For example, Disney CEO Bob Iger earned roughly $36 million in the company's 2017 fiscal year.