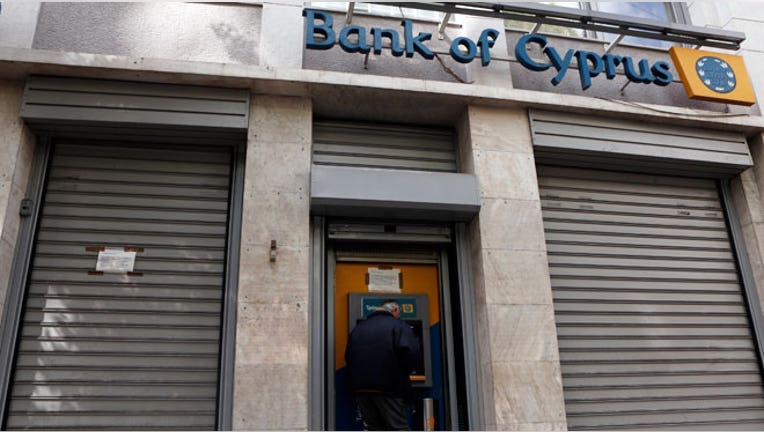 While the drama surrounding the near collapse of Cyprus bears watching from a policy standpoint, fixed-income professionals at BlackRock (NYSE:BLK) believe the tiny island nation's financial problems will be largely contained.
At a fixed-income roundtable Wednesday morning, BlackRock professionals underscored the relatively small size of Cyprus's $18 billion economy.
"Between now and lunchtime, the U.S. will create the GDP of Cyprus," said Rick Rieder, chief investment officer of fundamental fixed income at BlackRock, the world's largest money manager.
The financial world has turned its attention to the Mediterranean island country in recent days after the eurozone and the International Monetary Fund agreed to provide a 10 billion euro rescue, but took the unusual step of requiring Cyprus to raise 5.8 billion euros by inflicting a penalty on depositors.
BlackRock fixed-income managers believe the markets have been spooked by that policy response, not by concern over tiny Cyprus itself.
The proposed levy on insured Cypriot bank accounts marked the first time during the current crisis that European leaders have demanded a pound of flesh from depositors. That decision appears to have broken a cardinal rule in financial crises: don't give depositors a reason to question the safety of their money.
While the 5.8 billion euro figure represents a "crazy insignificant number," Rieder acknowledged that the deposit haircut proposal creates a "really sticky situation around precedents."
Cyprus was hit by ATM cash shortages over the weekend following the deposit levy proposal and the government could keep banks closed until Tuesday as its bailout remains up in the air.
According to The Wall Street Journal, officials in Cyprus and at the European Central Bank have been developing contingency plans to stem potential capital outflows when banks reopen.
These contingency plans include imposing limits on daily withdrawals from bank deposits, border checks to limit the exodus of physical cash and instructing neighboring countries to fly euro bank notes into the country if needed, the paper said.
Russ Koesterich, chief investment strategist at BlackRock, said investors will be closely watching deposit data in the region because the concern now is that a "euro in Cyprus is not worth the same as outside of Cyprus."
Still, Koesterich said there is "not a lot of significance of Cyprus" to the broader eurozone and "for now it seems the problem is fairly limited to Cyprus."
That thinking was on full display on Wednesday as the Dow Industrials touched another all-time intraday high at 14545.21.
On the other hand, bond giant Pimco told Dow Jones Newswires it may cut its exposure to Spain and Italy if Cyprus becomes a systemic risk. Pimco said it is "neutral to a bit overweight" on Spain and Italy currently, but underweight France to hedge against systemic risk in the eurozone.