BlackBerry shares spike on Microsoft security partnership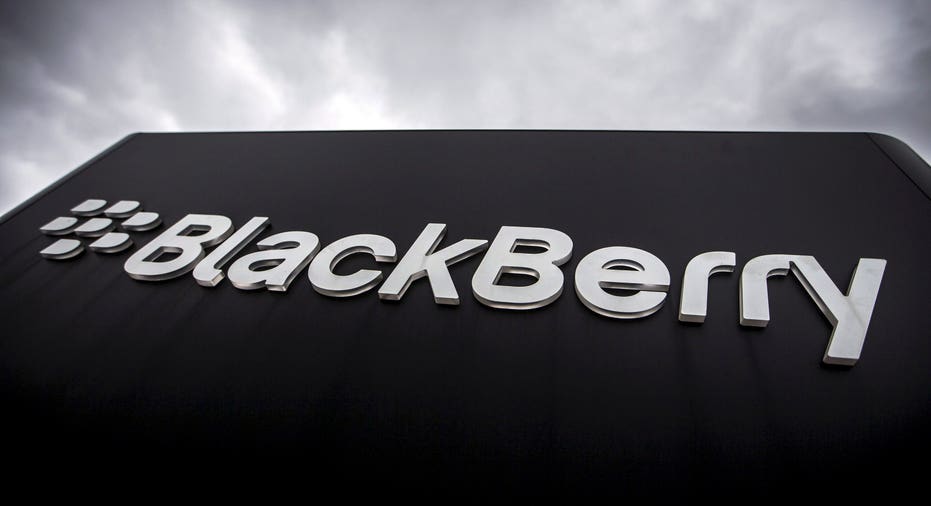 BlackBerry shares jumped Tuesday following the company's recent announcement that it would partner with Microsoft to provide security for its former rival's Office 365 mobile apps.
The smartphone maker and software security company's shares had risen as much as 4%, one day after it said it would work with Microsoft, which is the latest company to seek protection for its products after a string of data breaches.
"We saw a need for a hyper-secure way for our joint customers to use native Office 365 mobile apps," BlackBerry's president of global sales, Carl Wiese, said in a statement. "BlackBerry Enterprise BRIDGE addresses this need and is a great example of how BlackBerry and Microsoft continue to securely enable workforces to be highly productive in today's connected world."
Canada-based Blackberry, formerly one of the leaders in smartphone sales – particularly for business people – saw a steady decline in sales in recent years and has begun to focus on security software, though it still sells a small variety of phones. Microsoft, which has now shifted its attention to cloud computing and maintaining its Office products for computers and mobile devices.
With the BlackBerry Enterprise Bridge technology, users – including businesses – will be able to access Microsoft's Excel, PowerPoint and Word apps on smartphones in a "highly-secure" fashion.
"Along with a number of our peers in the Financial Services industry, we see strategic partnerships like this one as key to enhancing and bringing new products to market," George Sherman, managing director and CIO of global technology infrastructure at JPMorgan Chase, said in a statement. "This partnership will help create a more seamless mobile experience for end-users, which is a top priority for us at JPMorgan Chase."
BlackBerry's Secure, including its UEM Cloud, Workspaces, Dynamics and AtHoc platforms, has been integrated with Microsoft Azure's cloud platform.
The partnership comes nearly one week after BlackBerry extended its Executive Chairman and CEO John Chen's contract through November 2023. Chen was brought to the company in the midst of its struggle to stay competitive in the fiercely competitive smartphone market.
"John engineered a successful turnaround and has the company repositioned to apply its strengths and assets to the Enterprise of Things, an emerging category with massive potential," said Prem Watsa, lead director and chair of the Compensation, Nomination and Governance Committee of the BlackBerry board, in a statement.
Shares of BlackBerry were trading at $13.22, while Microsoft was slightly higher at $93.40 in early afternoon trade.