BlackBerry Reports Loss but Sees Improvement in Software Sales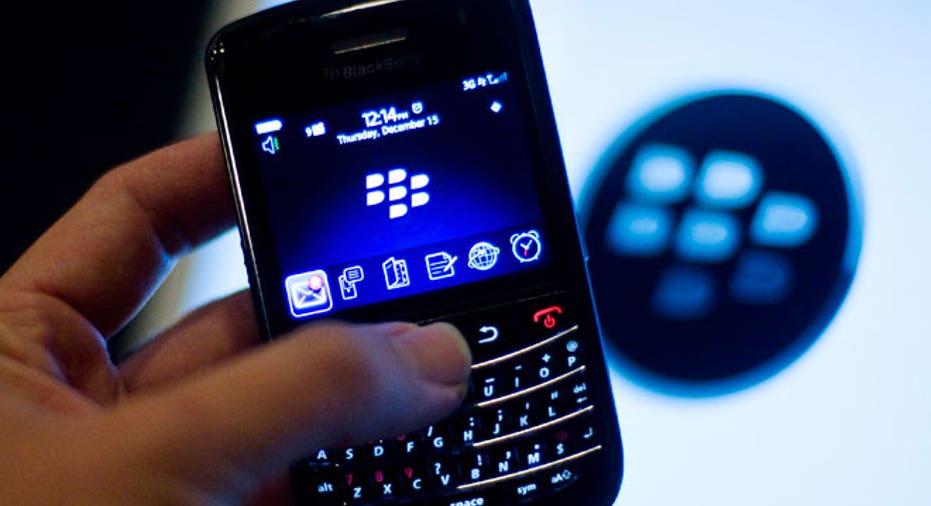 BlackBerry recorded a large fiscal first-quarter loss on Thursday on a hefty asset-impairment charge, but results excluding items far outpaced analyst expectations amid improving sales in its software business.
The Canadian smartphone maker said it had a net loss of $670 million, or $1.28 a share, in its fiscal quarter ended May 31. It said items affecting results included a long-lived asset impairment charge of $501 million, a $57 million goodwill impairment charge and a $41 million inventory charge.
Adjusted to exclude items, however, BlackBerry had a small loss of $1 million, or break-even on a per-share basis. That is better than the 8-cent loss analysts polled by Thomson Reuters expected.
BlackBerry said it generated $166 million in software and services revenue, which was up from $153 million in the previous quarter.
Overall revenue totaled $400 million, down from $464 million in the fourth quarter and below the $471 million analysts expected.
Waterloo, Ontario-based BlackBerry has been focusing on mobile-device software and services for governments and businesses to drive growth after falling behind in the consumer smartphone market. In fiscal 2016, the company surpassed its goal of $500 million in software and services sales and expects the segment to generate 30% revenue growth in the current fiscal year.
"Our current plan calls for continued investments to expand our addressable markets and drive sustainable profitability and revenue growth," Chief Executive John Chen said in a release.
For its current fiscal year, BlackBerry guided for an adjusted loss of about 15 cents a share, which is smaller than the Thomson Reuters mean estimate for a loss of 33 cents a share.
The company also said it aims to achieve operating profitability "in the short term" in its mobility solutions operations, which includes smartphones and device software licensing.
At the company's annual meeting on Thursday, Mr. Chen said BlackBerry's top objective for the year is to ensure the mobile-device business remains profitable.
To help win back some handset customers, BlackBerry has focused its device sales on enterprise customers. The company launched the Priv, its first-ever Android-powered smartphone, last November. It also has plans to introduce two new, lower-priced Android phones this fiscal year.
Write to Judy McKinnon at judy.mckinnon@wsj.com