BlackBerry Earnings Top Expectations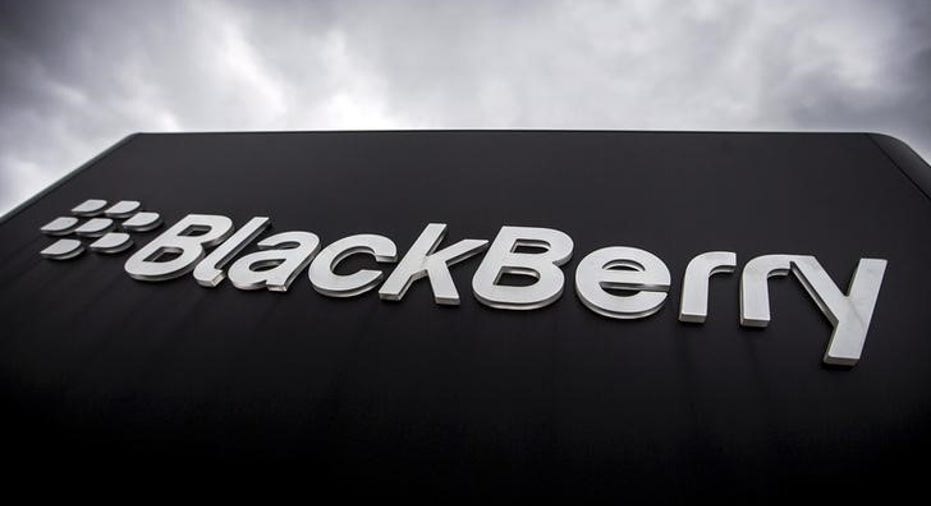 BlackBerry's fiscal fourth-quarter earnings came in slightly above expectations despite a decline in revenue that comes as the company continues to focus on bolstering its software business.
The Canadian software and device company said Friday it had a net loss of $47 million, or 9 cents a share, in its fiscal quarter ended Feb. 28.
Adjusted to exclude items, BlackBerry gained 4 cents a share. Analysts polled by Thomson Reuters had expected BlackBerry to report earnings per share broke-even in the quarter. A year earlier, the company lost $238 million, or 45 cents a share.
Overall, fourth-quarter revenue fell to $286 million from $464 million a year earlier. Revenue in the third quarter totaled $289 million. BlackBerry said it generated $166 million in software and services revenue, compared with $164 million in the previous quarter.
In a statement, Chief Executive John Chen said the company continued to grow its software and services revenue, helping it to expand its gross margins and generate free cash flow.
Mr. Chen added that in the next fiscal year, he expects BlackBerry's software business to continue growing, and should be profitable on an adjusted basis while generating positive cash flow throughout the year.
Waterloo, Ontario-based BlackBerry has been seeking to boost revenue from its various software and services offerings, after spending several years lagging behind rivals such as Apple Inc.'s iPhone and devices powered by Android, a unit of Alphabet Inc.'s Google, in the consumer smartphone market.
In September, BlackBerry announced it would stop developing hardware in-house and would instead outsource it to various partners. Since then, it has signed third-party licensing deals with Indian, Indonesian and Chinese manufacturers and has pegged its handset licensing business as a significant growth opportunity.
Write to David George-Cosh at david.george-cosh@wsj.com