Blackbaud, Inc.'s Stock Soars on Strong Earnings and a Bright Outlook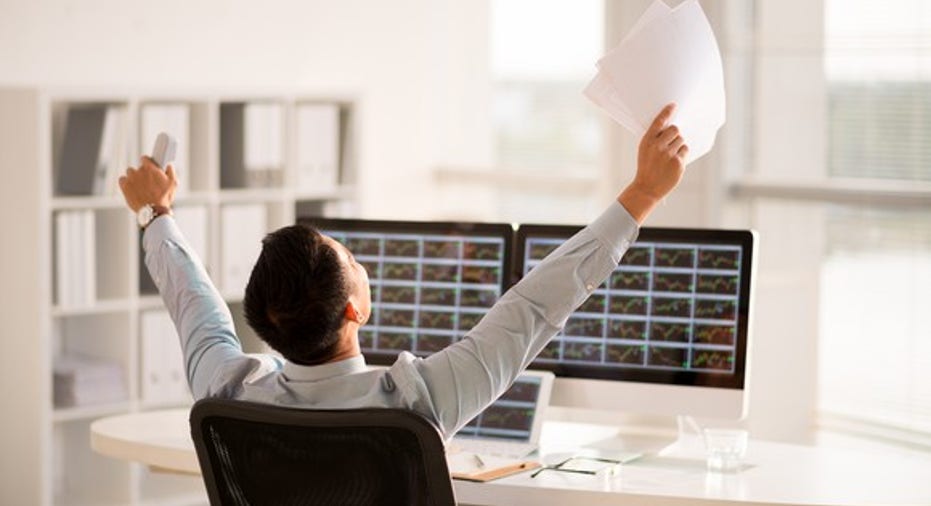 What happened
Shares of Blackbaud (NASDAQ: BLKB) surged on Thursday, up 12% by 10:30 a.m. EST when the company reportedexcellent fourth-quarter results after markets closed yesterday.
So what
Blackbaud reported revenue of $198.3 million, which was 11.3% higher than the fourth quarter of last year and $3.4 million more than analysts expected. Earnings, meanwhile, jumped 57% to $28 million, or $0.59 per share, which was $0.03 per share ahead of expectations. Driving earnings growth was an increase in cloud-based software subscriptions, which rose 25% to $122.7 million. That pushed revenue from recurring sources up to 80% for the first time in the company's history. The rise in high-margin subscription revenue also drove up margins, which increased 400 basis points to 22.5%.
Image source: Getty Images.
The strong finish to 2016 enabled Blackbaud to achieve its full-year guidance across the board. Furthermore, it set the company up to keep growing in 2017. The company sees sales rising to a range of $775 million to $795 million this year, up 6.9% at the midpoint from last year. Meanwhile, it expects earnings growth of 10.4% at the midpoint. That outlook puts the company on pace to achieve all the aspirational goals it set in 2014.
Now what
Blackbaud's transition into the cloud has paid big dividends, enabling the company to increase sales and margins and driving robust earnings growth. That tailwind should continue to propel its financial results higher this year.
10 stocks we like better than BlackbaudWhen investing geniuses David and Tom Gardner have a stock tip, it can pay to listen. After all, the newsletter they have run for over a decade, Motley Fool Stock Advisor, has tripled the market.*
David and Tom just revealed what they believe are the 10 best stocks for investors to buy right now... and Blackbaud wasn't one of them! That's right -- they think these 10 stocks are even better buys.
Click here to learn about these picks!
*Stock Advisor returns as of February 6, 2017
Matt DiLallo owns shares of Blackbaud. The Motley Fool recommends Blackbaud. The Motley Fool has a disclosure policy.