Black Friday deals boosted US auto sales in November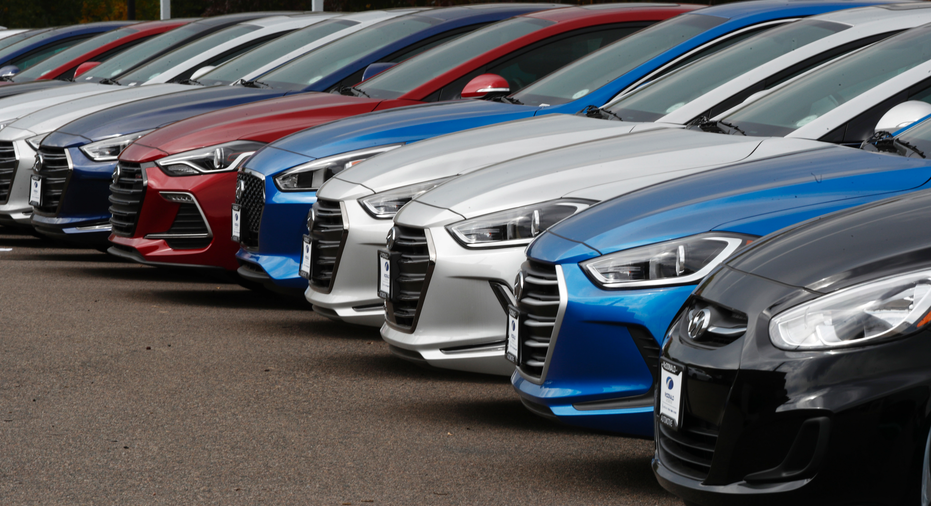 Black Friday deals and strong consumer confidence pushed auto sales higher in November despite waning demand for post-hurricane replacement vehicles.
U.S. sales of new cars and trucks rose 1 percent to nearly 1.4 million, according to Autodata Corp., a market analysis firm.
Some analysts initially predicted that November sales would drop as post-hurricane sales slowed in Texas and Florida. But Black Friday promotions — which began in early November — helped lure buyers to dealerships.
Fiat Chrysler was offering up to $16,000 off its Chrysler 300 sedan, while Hyundai was kicking $3,750 off the price of a Santa Fe SUV. Car buying site KBB.com said automotive credit applications rose 42 percent on Black Friday compared to other Fridays in November.
Automakers were offering an average of $3,700 to $3,800 in incentives per vehicle in November. As prices creep up, deals are creeping up with them, analysts say. The trend will likely continue in 2018, when U.S. sales are expected to drop and automakers will be keen to hold on to their market share.
November sales were buoyed by strong U.S. consumer confidence, which was at its highest level since November 2000, according to the Conference Board.
Here are other details about November sales:
— Subaru brand sales rose 1 percent to 51,721 vehicles. Sales of the recently revamped Impreza sedan more than tripled, offsetting declines for the Outback SUV.
— Hyundai Motor Co. sales fell 9 percent to 55,435 vehicles. Sales of its Tucson SUV were up 51 percent but couldn't offset steep declines in car sales. Genesis luxury sales rose slightly.
— Toyota Motor Corp. sales fell 3 percent to 191,617 even though the revamped Camry sedan and the RAV4 small SUV posted record November numbers. Increased truck and SUV sales were offset by steep declines in car sales. Luxury Lexus sales were down 7 percent.
— Honda Motor Co. sales rose 8 percent to 133,156. Sales of the CR-V SUV jumped 25 percent. Luxury Acura sales were up 10 percent.
— General Motors Co.'s sales fell 3 percent to 245,387. Cadillac sales dropped 13 percent, but GMC, Chevrolet and Buick saw smaller declines. GM's best-seller, the Chevrolet Silverado pickup, was up 3 percent.
— Fiat Chrysler sales fell 4 percent to 154,919. Chrysler brand sales jumped 14 percent on strong sales of the Pacifica minivan, and Alfa Romeo sales rose. But sales fell for the company's Ram, Jeep, Dodge and Fiat brands.
— Volkswagen brand sales were down 1.6 percent to 29,207 as a new Tiguan SUV started rolling out to dealerships.
— Ford Motor Co. sales jumped 7 percent to 210,771 on strong demand for trucks and SUVs. Ford sold 72,769 F-Series pickups, marking that vehicle's best November since 2001. Luxury Lincoln sales fell 5.5 percent.
— Nissan Motor Co. didn't report its sales due to a computer problem. Based on preliminary data, Autodata estimated Nissan's sales rose 14 percent to 131,138.