BJ's 2Q Smashes Estimates on Fresh Food Sales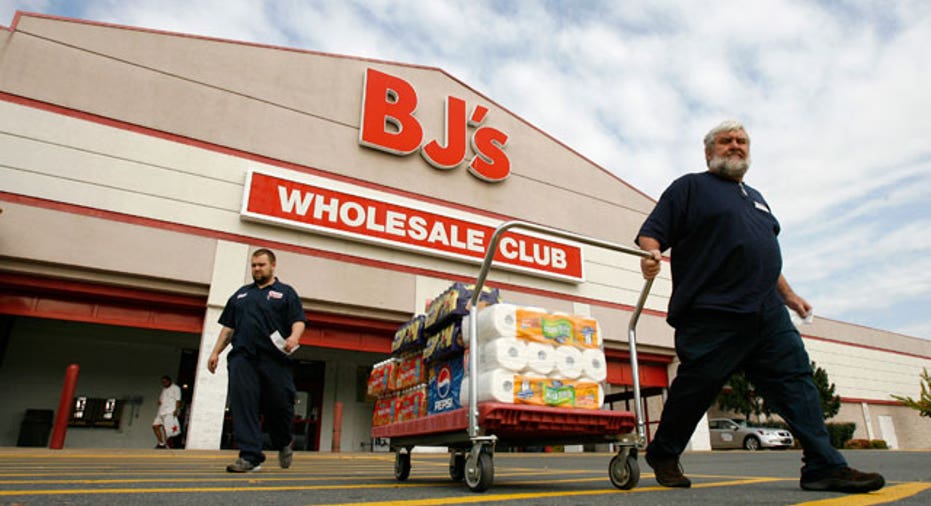 Food wholesaler BJs (NYSE:BJ) said on Wednesday that its second-quarter profit surged 28% on perishable sales and modest expenses, widely trumping both Wall Streets and its own forecast.
The Westborough, Mass.-based operator of warehouse clubs posted net income of $45.7 million, or 84 cents a share, compared with $35.8 million, or 67 cents a share, in the same quarter last year, beating the Streets view of 77 cents.
Revenue for the three months ended July 30 was $2.98 billion, up 11% from $2.7 billion a year ago, partly fueled by a 7.8% gain in stores open more than a year. Sales fell short of average analyst estimates polled by Thomson Reuters of $3.01 billion.
BJ's outperformed its own guidance by 10%, which chief executive Laura Sen attributed to favorable merchandise margins, higher gas profitability and tighter costs.
It is clear that our members are doing more of their weekly food shopping with us, she said. And I believe that we have tremendous opportunities to further grow our business.
Leading the sales growth was a 5% improvement in food sales, particularly perishable foods, and gains in beauty care, computer equipment, coffee and summer seasonal.
BJ's has been adding more fresh foods and prepared meals to its product lineup to try and bring in more weekly grocery shoppers.