Bitcoin Craze and how to buy in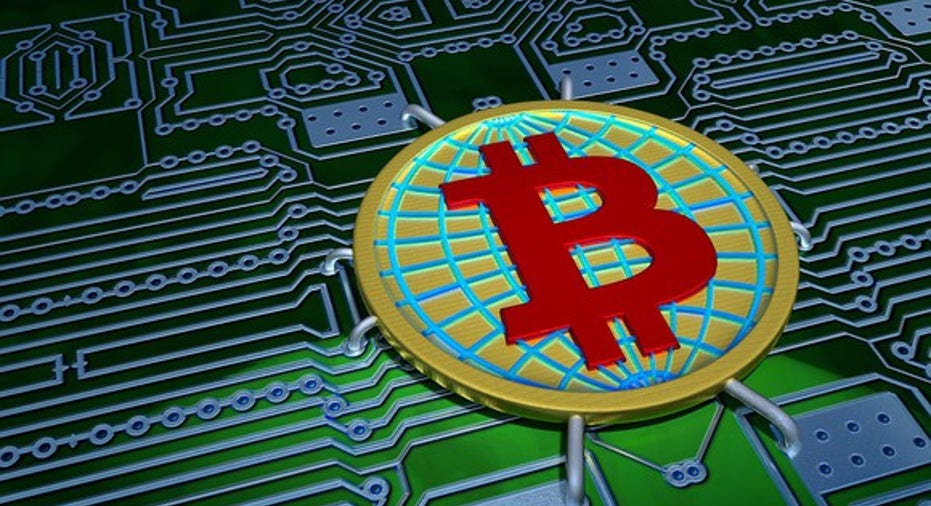 An exchange traded fund focused on disruptive companies was the first to add bitcoins, a form of cryptocurrency, to its portfolio and the move is paying off as the digital currency rallied in recent weeks.
The ARK Web x.0 ETF (NYSEArca: ARKW) was the best performing non-leveraged ETF over the past month, increasing 16.5%.
ARKW is an actively managed ETF that focuses on disruptive companies that help transform the market and was the first ETF to invest in bitcoins after the portfolio manager acquired publicly traded shares of Grayscale's Bitcoin Investment Trust (OTCQX: GBTC).
ARKW's original exposure to GBTC was only 0.3% of its overall portfolio, but now, the Bitcoin Investment Trust is the largest single component in the active ETF, making up 8.8% of the overall portfolio after it surged 270.9% over the past month.
GBTC, which is quoted on the over-the-counter market, buys and sells bitcoin with a standard brokerage account in the U.S. and is structured as an open-end trust. The Bitcoin Investment Trust, though, has jumped after anticipation that Grayscale Investments, a firm run by tech entrepreneur Barry Silbert, could raise $500 million in an IPO for its flagship fund. The Trust, which could IPO in October, has since increased its IPO size to $1 billion.
The Bitcoin Investment Trust also strengthened as the underlying Bitcoin cryptocurrency now trades at around $2,268.6 after jumping 57.5% over the past month.
Fund provider ARK Invest believes that bitcoin, a form of digital currency that has been growing in popularity as an alternative to traditional paper currencies, could disrupt the $500 billion intermediary payment platform industry, which covers credit cards, electronic payments and remittances. The new form of currency has already gained wide acceptance from major companies, such as Dell (NasdaqGS: DELL), Overstock (NasdaqGS: OSTK) and Expedia (NasdaqGS: EXPE), among others.
Bitcoin is a decentralized digital currency, or cryptocurrency, based on a peer-to-peer network and can be exchanged through computers internationally without a financial intermediary. The system was first introduced by an unidentified programmer or group under the name of Satoshi Nakamoto in 2009.
ARKW tracks a number of companies that benefit from increase use of shared technology, infrastructure and services in cloud computing, big data, social media, internet, devices and gateways, e-commerce, media ecosystems, health care, sharing economy, point of sale, telecom and cryptocurrencies.
Along with its allocation to GBTC, ARKW's top holdings also include other forerunners known for their innovations, including AthenaHealth 7.0%, Amazon.com 6.9%. 2U Inc 4.3%, HortonWorks 4.1%, Tesla 3.9%, Nvidia 3.9%, Netflix 3.3%, Alphabet Inc 3.2% and Facebook 3.2%, with a heavy 67.5% tilt toward tech sector picks, along with 25.7% consumer discretionary and 5.0% financial services.
This article was provided courtesy of our partners at etftrends.com.