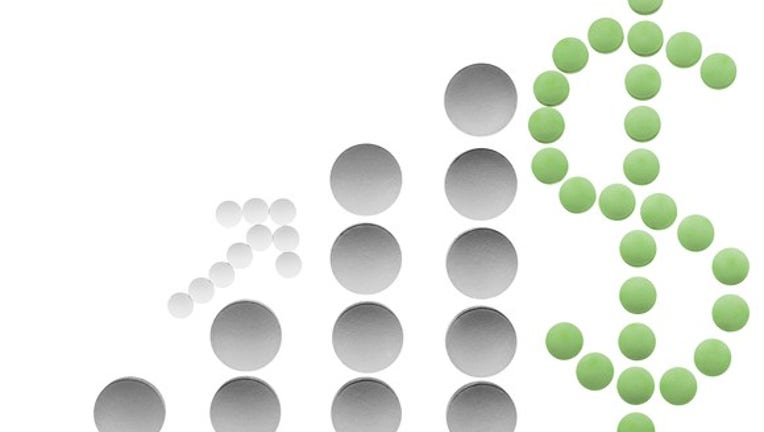 BioMarin Pharmaceutical(NASDAQ: BMRN) logged over $1 billion in revenue -- the traditional level for a blockbuster -- for the first time in 2016. Of course, that's combined sales of its four drugs, but it's still a mighty accomplishment that many drugmakers never reach.
BioMarin Pharmaceutical results: The raw numbers
Data source: BioMarin Pharmaceutical.
What happened with BioMarin Pharmaceutical this quarter?
Don't freak out about the switch from a profit to a loss; the year-ago quarter had a large credit for the sale of talazoparib to Medivation.
Sales of Vimizim, Kuvan, and Naglazyme increased by 59%, 38%, and 25%, respectively.
The only drug that saw year-over-year declines was Aldurazyme, which was down 10% year over year, but the drop is simply due to the amount of drug BioMarin transferred to its partner Sanofi (NYSE: SNY). Sales of Aldurazyme by Sanofi were actually flat year over year.
In December, the company started aphase 3 trial for vosoritide, its treatment for achondroplasia, the most common form of dwarfism.
Image source: Getty Images.
What management had to say
BioMarin CFO Dan Spiegelman painted a bright future for growing revenue, saying:
While the company isn't giving earnings goals beyond this year, Spiegelman noted that it is "committed to having [growth of operation expenses] be less than revenue growth." He added, "The magnitude of the difference in 2017 is almost, by definition, as big as it can be."
Looking forward
Management is guiding for revenue of $1.25 billion to $1.3 billion, which as Spiegelman noted, would be a solid double-digit increase over the $1.12 billion seen in 2016. Vimizim continues to drive growth with Kuvan also expected to experience double-digit growth.
On the bottom line, management expects a loss of $140 million to $180 million on a GAAP basis, but on an adjusted basis, management is looking for a profit between $30 million and $70 million.
Looking toward the next growth driver, the Food and Drug Administration has a goal of making a decision on Brineura by April 27, 2017. A decision on the drug's approval in Europe is expected in the third quarter of this year.
And BioMarin could have another approval next year as it plans to submit a marketing application for pegvaliaseto the FDA in the second quarter of this year.
10 stocks we like better than BioMarin PharmaceuticalWhen investing geniuses David and Tom Gardner have a stock tip, it can pay to listen. After all, the newsletter they have run for over a decade, Motley Fool Stock Advisor, has tripled the market.*
David and Tom just revealed what they believe are the 10 best stocks for investors to buy right now... and BioMarin Pharmaceutical wasn't one of them! That's right -- they think these 10 stocks are even better buys.
Click here to learn about these picks!
*Stock Advisor returns as of February 6, 2017
Brian Orelli has no position in any stocks mentioned. The Motley Fool recommends BioMarin Pharmaceutical. The Motley Fool has a disclosure policy.