Biogen Inc. vs. Amgen: Which Big Biotech Is the Smarter Buy Today?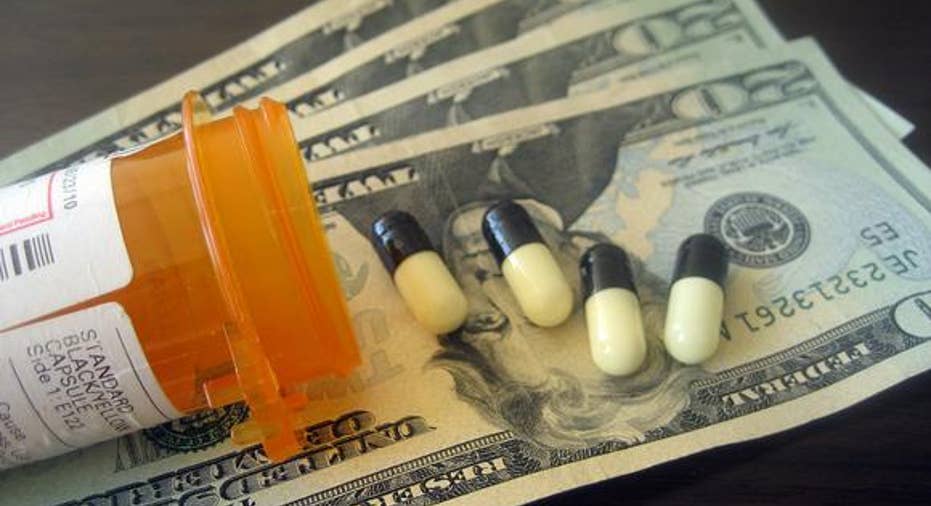 Image source: Images_of_Money via Flickr Creative Commons.
Biotech blue chips Biogen andAmgen have each been home-run stocks for long-term investors. If you were smart enough to take a small positioning either of these companies five, 10, or even 20 years ago, you'd be sitting on returns that utterly decimated the S&P 500.
But which of these two biotechs is the better bet for investors who are looking to put money to work in either stock today? Let's take a closer look at these two companies to see if we can figure that out.
Company

Market Capitalization

Trailing-12-Month
Revenue Growth (YOY)

P/E

P/S

Forward P/E

Biogen

$54 billion

10%

16

5

12

Amgen

$111 billion

8%

16

5

12
Source: Yahoo! Finance.
How'd they get so big?Both companies have market capitalizations that exceed $50 billion, making them two of the biggest players in the entire biotech sector.
Amgen has grown into a giant thanks to the monster success of a handful of blockbuster drugs. Two drugs in particular -- Enbrel, which treatsrheumatoid arthritis, and Neulasta, which boosts a patients white blood cell count -- each ring up more than a billion dollars in sales each quarter. While each of these drugs are mature and could face biosimilar completion in the not-too-distant future, Amgen has launched a slew of new drugs that should pick up the slack. Three newer drugs in particular -- Prolia, which treats osteoporosis; Sensipar/Mimpara, which treats hyperparathyroidism; and its cancer treatment XGEVA -- are each selling at a billion-dollar run rate and should help to dampen the effects of any competition for its mature brands. In total, the company generated more than $21 billion in sales worldwide in 2015.
Image source: Amgen.
Biogen has made a name for itself as it is the market-share leader in treating multiple sclerosis, or MS. The company has developed a stable of best-selling drugs that treat the disease -- Avonex, Tysabri, Plegridy and Tecfidera -- that allowed the company to bring in more than $8.5 billion in sales from MS drugs last year. When adding in Biogen's other revenue sources, the company generated more than $10.7 billion in revenue for the year.
Where's the growth going to comefrom?Amgen has been investing heavily in building out its pipeline of products over the past few years, and that heavy investment is starting to bear fruit. The company's new multiple myeloma treatment Kyprolis and hyperparathyroidism therapy Sensipar/Mimpara are each growing rapidly, and its newly launched cholesterol-busting PCSK9 inhibitor Repatha could easily hold blockbuster potential.
Total sales at Amgen jumped a healthy 8% in 2015, but management believes 2016 could be a bit of a challenge. Right now, they're calling for full-year 2016 revenue to land around $22.25 billion at the midpoint, which represents growth of roughly 3% growth over 2015. However, over the next five years, analysts believe the company's growth will pick up, and they are projecting earnings growth of about8% annually.
Image Source: Amgen
Biogen has also kept its R&D team busy recently, as it too has built out an exciting pipeline of products. Its next-generation MS drug looks quite promising as it is designed to help MS patients regrow myelin, which could potentially restore nerve communication and reverse the effects of the disease. It's also investing in orphan diseases, as its partnership with Ionis Pharmaceuticals has a drug in phase 3 trials that could treat spinal muscular atrophy.
However, the big drug in its pipeline that could really turbocharge Biogen's growth is Aducanumab, the company's potential treatment forAlzheimer's disease.Early clinical results showed that it was able to help slow the progression of thedisease, and it's in a phase 3 study. If the drug can finds its way to market, it could be a mega-blockbuster.
For the year ahead, Biogen is calling for revenue of $11.2 billion at the midpoint, which is growth of about 4%.Analysts are also projecting that Biogen's profits growth in future years will be higher, as they are calling for annualized growth of roughly 9% annually over the next five years.
Taking care of shareholders?Amgen generates so much cash that it decided a few years back to start returning that capital to shareholders in the form of a dividend. The company currently pays out $4 per share in cash each year, which gives its shares a solid yield of 2.79% right now. Beyond that, it also repurchased more than $1.7 billion worth of its shares last year, which reduced its share count by more than 1%.
Biogen doesn't offer up a dividend -- at least not yet -- but that doesn't mean the company isn't looking out for shareholders. In fact, Biogen got aggressive with its share repurchase activity in 2015 and bought back nearly $5 billion worth of its own stock, reducing its share count by more than 7%.
Valuation checkupBiotech stocks have taken a beating recently, and both Amgen and Biogen have been sold off hard over the past year. Each of them is trading much lower than their 52-week highs.
This sell-off has pushed both of these companies' trailing and forward P/E ratios to exactly the same numbers, 16 and 12, each of which are sizable discounts to that of the S&P 500,which currently is fetching a trailing P/E ratio of 22.
No matter how you look at it, both companies are trading at sizable discounts to the market right now, which could indicate that both stocks are cheap at the moment.
Which is the better buy today?I must admit I'm a fan of both companies, and I think each has a good chance of producing market-beating returns from here, but when forced to pick a winner, I'd give the nod to Amgen. The drug that could really drive Amgen's growth over the next few years, Repatha, is already approved in the U.S. and the EU. Add in the fact that Amgen pays a solid dividend, and I think it's the better bet today.
The article Biogen Inc. vs. Amgen: Which Big Biotech Is the Smarter Buy Today? originally appeared on Fool.com.
Brian Feroldi has no position in any stocks mentioned. The Motley Fool owns shares of and recommends Ionis Pharmaceuticals. The Motley Fool recommends Biogen. Try any of our Foolish newsletter services free for 30 days. We Fools may not all hold the same opinions, but we all believe that considering a diverse range of insights makes us better investors. The Motley Fool has a disclosure policy.
Copyright 1995 - 2016 The Motley Fool, LLC. All rights reserved. The Motley Fool has a disclosure policy.