Billions Pour Into Permian Oilfield Amid Land Grab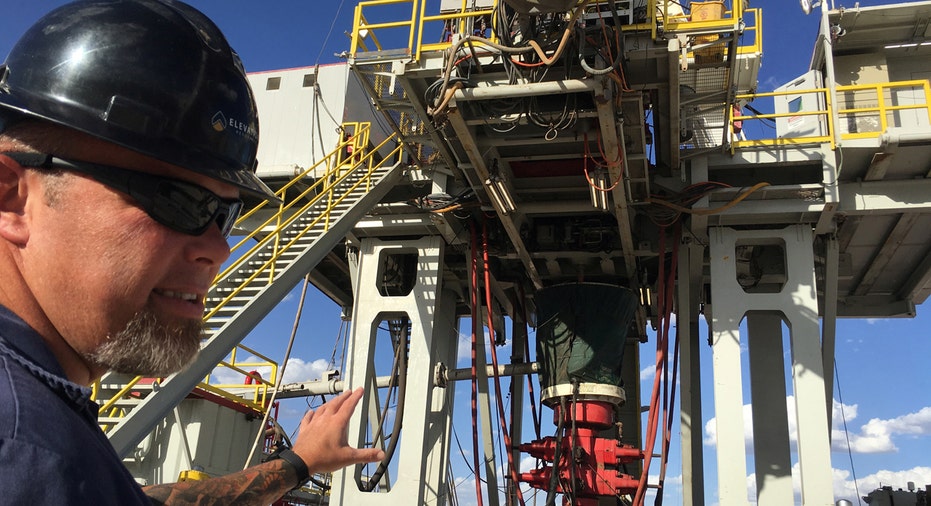 Marathon Oil (NYSE:MRO) is the latest company to scoop up large swaths of land in the Permian Basin, the massive oil play in Texas and New Mexico.
The Permian has been the center of a deal frenzy, as oil explorers large and small expand their footprints in the shale formation. Like the Bakken before it, the Permian is seen as the primary driver of U.S. production growth. The Energy Information Administration says the Permian will produce oil and natural gas at a rate roughly equal to the Bakken and Eagle Ford combined.
Marathon Oil on Tuesday inked its second deal in two weeks in the Permian, marking the Houston-based company's return to the region. Marathon Oil acquired 21,000 net surface acres, primarily in the Northern Delaware basin of New Mexico, for $700 million. That gives Marathon Oil a total of 91,000 net Permian acres after paying $1.1 billion to buy land from a group of privately owned companies.
"While we expect to pursue additional trades and grassroots leasing, this bolt-on [acquisition] achieves the scale necessary for efficient long-term development in the [Permian] basin," Marathon Oil President and CEO Lee Tillman said in a statement.
Exxon Mobil (NYSE:XOM), Noble Energy (NYSE:NBL) and rival oil giants have flocked to the Permian with oil prices rising above their recent lows. U.S. crude has stumbled lately, though, as domestic production curtails the impact of OPEC's cuts. Oil settled at $47.34 a barrel Tuesday, its lowest mark of 2017.
But the Permian offers a significant advantage because its breakeven price is lower than other shale plays, where companies must use an expensive combination of hydraulic fracturing and horizontal drilling to extract oil. The Permian offers a profit when oil is trading below $50, while other regions have a breakeven price of as high as $60 a barrel.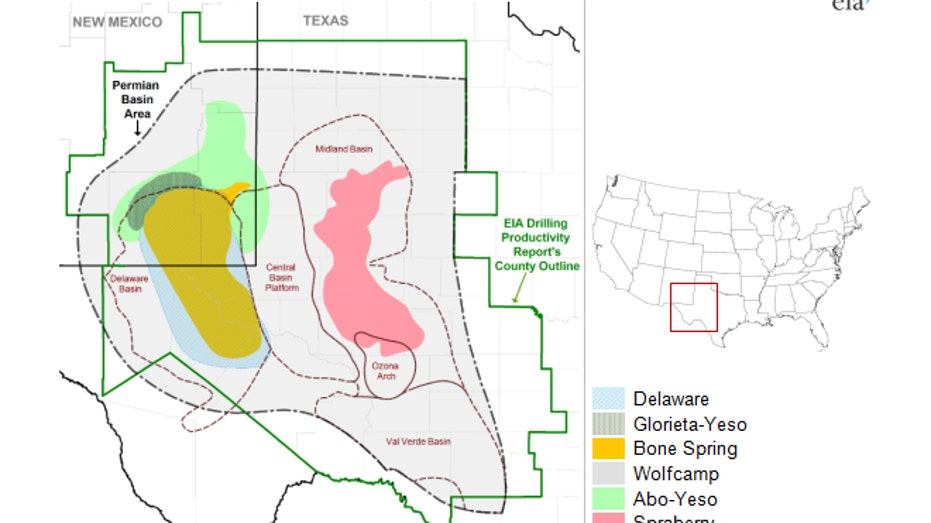 In January, Exxon said it would pay up to $6.6 billion to double its resources in the Permian. At the time, Morgan Stanley (NYSE:MS) data showed that companies have spent $30 billion on land acquisitions there since mid-2016.
Dealmaking is unlikely to slow down. While OPEC cuts back on production to trim a global supply glut, American oil producers are ramping up drilling to fill the void. The EIA expects record U.S. production of 9.7 million barrels per day in 2018, up from a forecasted 9.2 million barrels per day this year.