Billionaires Love These 3 Stocks -- But Are They Right for You?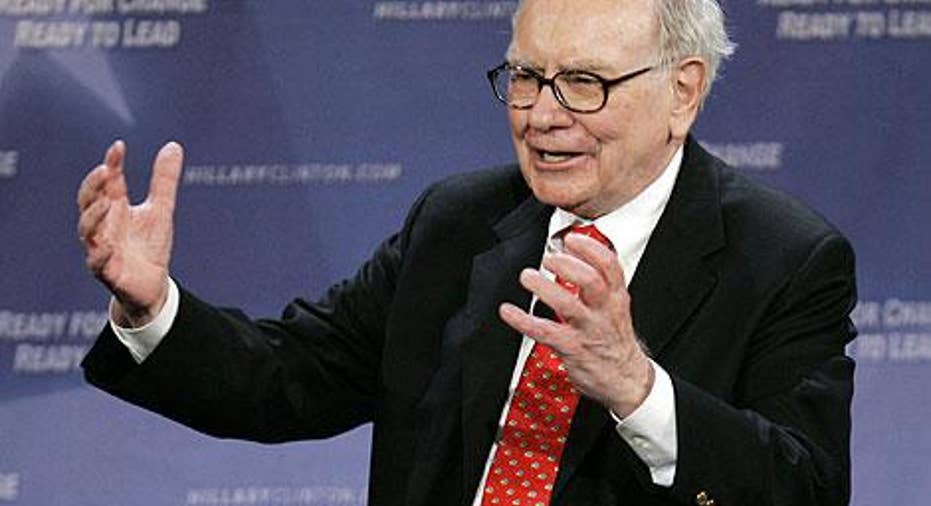 The reasons why billionaire investors like Warren Buffett, Carl Icahn, and George Soros buy a stock can seem alien to retail investors like you or me. After all, the capital allocation strategies of most billionaires are generally far more complex than those of retail investors due to the sheer size of their portfolios. As such, it's probably never a good idea to simply mimic so-called 'super-investors' when building a portfolio of your own.
Source: Flickr via user thetaxhaven
Armed with this insight, our Foolish contributors discuss whether or not they think investors should take a page from the billionaires when it comes to Acadia Pharmaceuticals , Kinder Morgan , and International Business Machines.
(Acadia Pharmaceuticals) The biotech gurusFelix and Julian Baker that run the investing firmBaker Bros. Advisors, have reportedly been gobbling up even more shares ofAcadia Pharmaceuticals. According to recently filed Form 4s with the SEC, for instance, Baker Bros. Advisors made three indirect stock acquisitions in the last thirty days. These buys are noteworthy because Acadia is currently waiting for the final word from the FDA about its lead product candidate Nuplazid, an experimental drug indicated forParkinson's diseasepsychosis.
Should retail investors follow in the Baker Bros. footsteps? My tentative answer is a 'yes', with the caveat that this stock is best-suited for investors with a healthy appetite for risk. The low down is that Nuplazid could enter a market in desperate need of new treatment options. And with nearly1 million Americansalready afflicted with Parkinson's disease, Nuplazid stands a good chance at eventually reaching blockbuster status if it's approved.
Having said that, I wouldn't expect Nuplazid to get off to a roaring start in light of Acadia's limited sales infrastructure and experience, meaning that investors may need to remain patient with this stock as the drug's commerciallaunch unfolds. Then again, Acadia's management may decide to put the company up for sale, following an approval for Nuplazid, for these very reasons.
Matt DiLallo(Kinder Morgan) Beaten down pipeline giant Kinder Morgan has gotten a lot of love from billionaires over the past few months. Not only did the company's own billionaire founder Richard Kinder snap up shares as the stock dropped last year, but so did some of the world's top billionaire investors including David Tepper, George Soros, and Warren Buffett.
A number of investors initially piled into the stock after it was disclosed that Buffett's Berkshire Hathaway bought a $400 million stake in the company only to find out that Buffett himself didn't direct that purchase, which was instead initiated by one of his two portfolio managers. While the company certainly has a number of the characteristics Buffett looks for in one of his own stock picks, it does show that sometimes investors blindly follow a billionaire into a company, which can cause problems down the road. Especially if the billionaire is making a risky bet, which is something the rest of us can't as easily afford to make.
That being said, in this case the reason Buffett's investment manager, as well as other well-known investors like Tepper and Soros started buying Kinder Morgan's stock last year really boiled down to value. Kinder Morgan's stock price cratered last year due to concerns that its credit would start to deteriorate after the energy market took a turn for the worse. However, unlike most others in the energy sector, Kinder Morgan's cash flow is relatively unaffected by changes in oil and gas prices. So, the sell-off enabled these investors to buy that cash flow stream at a pretty compelling price.
While the stock isn't quite the extreme value it was when these billionaires bought their stake, it's still selling for much less than it was this time last year, despite the fact that its cash flow hasn't really budged. That makes it a pretty compelling buy, even if you don't have billions to invest.
(International Business Machines)One of largest positions in Berkshire-Hathaway's stock portfolio is International Business Machines.Berkshire CEO Warren Buffett began accumulating the stake in 2011, and as of the end of 2015, Berkshire owned just over $11 billion worth of IBM. The company is in the middle of a multi-year transition, investing in high-growth areas like cloud computing. This transition, along with currency fluctuations, have driven IBM's revenue and profits lower in recent years.
In February, the billionaire admitted that buying IBM could turn out to be a mistake if he's ultimately wrong about the company. However, Buffett continues to believe that his investment in IBM will work out well in the long run. Technology is generally outside of Buffett's circle of competence, and he's bought few tech stocks throughout the years. That tendency made Buffett's investment in IBM all the more surprising.
IBM was late to the cloud computing party, but the company is now aggressively going after opportunities as some of its legacy businesses shrink. Acquisitions have been part of the strategy, with IBM buying a handful of companies during the first quarter, including Ustream, a provider of live video streaming services, and Truven Health Analytics, a provider of cloud-based healthcare data and insights. Healthcare is a major opportunity for the company, and its Watson cognitive computing business has engaged in a slew of partnerships aimed at leveraging the technology to improve diagnoses and patient outcomes.
IBM ten years from now will look very different from the IBM of ten years ago, and the transition will continue to be messy. The company continues to generate plenty of profits, with free cash flow expected to be around $12 billion this year, despite all of the issues facing the company. Things are changing at IBM, but Buffett still thinks the company will be just fine in the long run.
The article Billionaires Love These 3 Stocks -- But Are They Right for You? originally appeared on Fool.com.
George Budwell owns shares of Berkshire Hathaway. Matt DiLallo owns shares of Berkshire Hathaway and Kinder Morgan. Matt DiLallo has the following options: short January 2018 $30 puts on Kinder Morgan, long January 2018 $30 calls on Kinder Morgan, long January 2017 $135 calls on Berkshire Hathaway, and short January 2017 $145 calls on Berkshire Hathaway. Timothy Green owns shares of Berkshire Hathaway and International Business Machines. The Motley Fool owns shares of and recommends Berkshire Hathaway and Kinder Morgan. The Motley Fool has the following options: short June 2016 $12 puts on Kinder Morgan. Try any of our Foolish newsletter services free for 30 days. We Fools may not all hold the same opinions, but we all believe that considering a diverse range of insights makes us better investors. The Motley Fool has a disclosure policy.
Copyright 1995 - 2016 The Motley Fool, LLC. All rights reserved. The Motley Fool has a disclosure policy.