Billionaires' Best Healthcare Stock Picks of 2017 (So Far)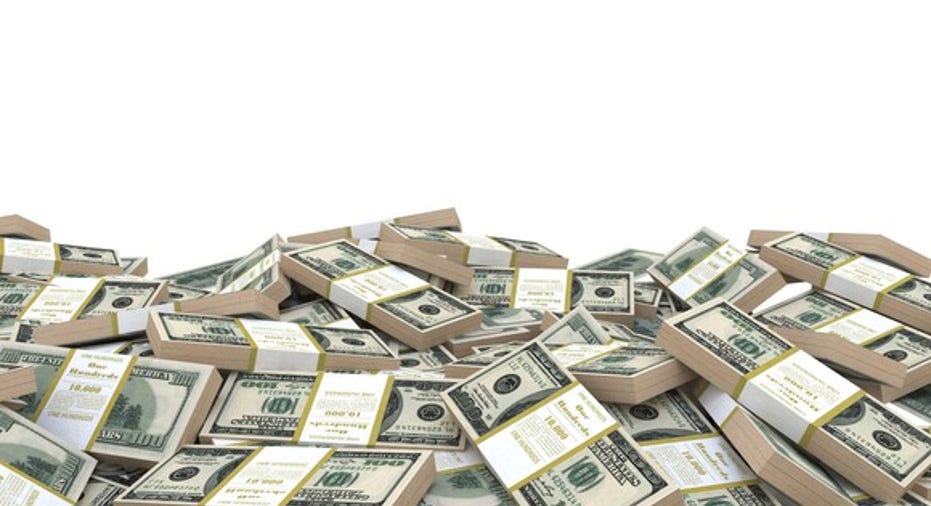 Billionaire investors didn't amass their fortunes by picking horrible stocks. While you wouldn't want to blindly copy these successful investors, it certainly doesn't hurt to watch which stocks they choose and how those stocks perform.
I looked at the portfolios of several of the wealthiest investors in the country to see how their healthcare stock picks are faring in 2017. The billionaires' best healthcare stocks so far this year include Immunomedics (NASDAQ: IMMU), Achaogen (NASDAQ: AKAO), AveXis (NASDAQ: AVXS), Exact Sciences (NASDAQ: EXAS), and Clovis Oncology (NASDAQ: CLVS). Here's why these healthcare stocks favored by the super-rich are performing so well.
Image source: Getty Images.
Immunomedics: A drama unfolding
Steven Cohen's Point72 Asset Management fund owns shares of Immunomedics. Shares of the clinical-stage biopharmaceutical company have soared more than 70% since the beginning of 2017.
There have been two primary factors driving Immunomedics stock recently. Immunomedics licensed IMMU-132 toSeattle Genetics (NASDAQ: SGEN). The agreement also allows Seattle Genetics to buy a 9.9% stake in Immunomedics.
However, the other factor involves activist investor group venBio Select Advisor, LLC, which filed a lawsuit to block the Seattle Genetics deal and has made a play to get four slots on the company's board of directors. The continuing drama has Immunomedics investors contemplating an even more lucrative agreement with Seattle Genetics or perhaps a sale of the company.
Achaogen: Pleased with plazomicin
Achaogen is a healthcare favorite of three billionaire investors -- Steven Cohen, Paul Tudor Jones, and James Simons. The biotech's stock price has shot up more than 60% year to date and at one point more than doubled.
Investors are still celebrating Achaogen's great late-stage clinical study results forplazomicin. In December, the company announced that primary endpoints were met in two phase 3 studies of the antibiotic.
Achaogen expects to file for regulatory approval to the U.S. Food and Drug Administration in the second half of 2017. Analysts project that plazomicin could reach peak annual sales of $340 million if approved.
Exact Sciences: Cheers for Cologuard
Cohen's Point72 Asset Management also owns another big winner so far this year -- Exact Sciences. The molecular diagnostics company's stock is up nearly 60% year to date.
The big story for Exact Sciences has been wider acceptance for its Cologuard DNA test for colorectal cancer. In January,the Blue Cross Blue Shield Association released a positive review for Cologuard. That's great news, since the association represents 36 Blue Cross and Blue Shield plans that together cover one out of three Americans.
Exact Sciences' fourth-quarter and full-year 2016 results announced in February added to investors' excitement. The company reported revenue growth in 2016 of 152%, with Cologuard test volume up 35%.
AveXis: Attracting attention
Cohen scored yet again with AveXis. The clinical-stage biotech's stock has jumped nearly 70% so far this year.
AveXis recently announced positive top-line results from its phase 1 study ofAVXS-101 in treating spinal muscular atrophy (SMA) type 1. AVXS-101 is the first gene therapy to be studied for the indication.
Biogen (NASDAQ: BIIB) won approval for its SMA drug, Spinraza, in December. The big biotech has admitted that it's keeping a close watch on its smaller potential rival. The success for AVXS-101 is no doubt fueling speculation that Biogen might have an acquisition of AveXis in mind down the road.
Clovis Oncology: Roaring with Rubraca
James Simons' Renaissance Technologies has a stake in Clovis Oncology. That investment has done well in 2017, with shares of the biotech up nearly 60%.
Clovis' ovarian cancer drug Rubraca got off to a good start after winning FDA approval in December. The biotech expects an approval recommendation in Europe in the fourth quarter of this year.
Good news for AstraZeneca (NYSE: AZN) also translated to a nice bump for Clovis. AstraZeneca reported positive late-stage results for its ovarian cancer drug,Lynparza, in March. Investors appeared to be anticipating that Clovis could get positive results from additional studies of Rubraca based on AstraZeneca's results.
10 stocks we like better thanWal-MartWhen investing geniuses David and TomGardner have a stock tip, it can pay to listen. After all, the newsletter theyhave run for over a decade, the Motley Fool Stock Advisor, has tripled the market.*
David and Tomjust revealed what they believe are theten best stocksfor investors to buy right now... and Wal-Mart wasn't one of them! That's right -- theythink these 10 stocks are even better buys.
Click hereto learn about these picks!
*StockAdvisor returns as of March 6, 2017The author(s) may have a position in any stocks mentioned.
Keith Speights has no position in any stocks mentioned. The Motley Fool owns shares of and recommends Biogen. The Motley Fool recommends Seattle Genetics. The Motley Fool has a disclosure policy.