Billionaire Sheldon Adelson Just Got Nevada Taxpayers to Build Him a Football Stadium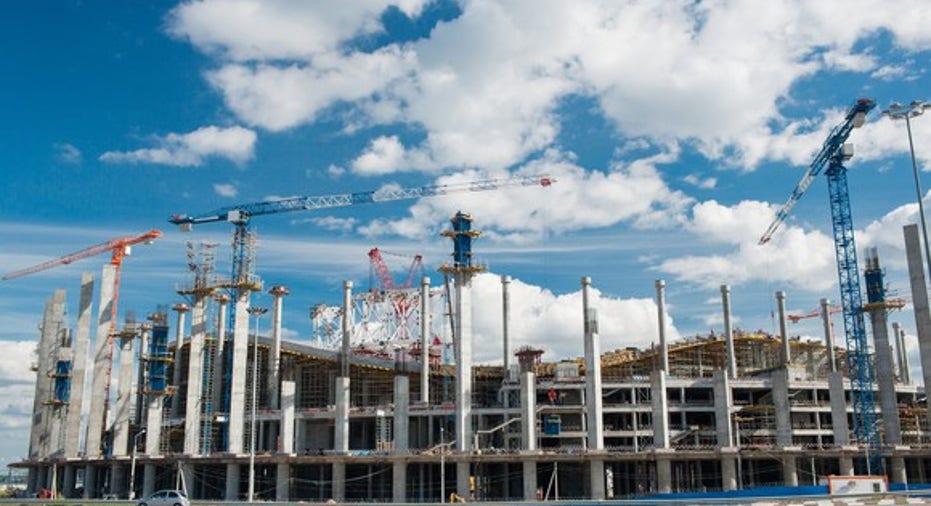 Even with Nevada taxpayers picking up most of the cost of financing a new football stadium, Las Vegas Sands (NYSE: LVS) billionaire owner Sheldon Adelson is apparently still not happy. He has apparently indicated he's more than willing to walk away from the deal if he doesn't get more. This is a deal Las Vegas will end up regretting.
Image source: Getty Images.
Where's the fun in that?
Other than gambling to lure tourists in, Las Vegas doesn't really have a lot going for it. Sure, there's the gorgeous desert landscape all around, and the city has tried to change its image somewhat with the construction of venues such as MGM Resorts' (NYSE: MGM) new 20,000-seat T-Mobile Arena, which was built with concerts and sporting events in mind -- a professional hockey team will play there soon -- but the overriding allure of Sin City is, well, the "sinning." So the thinking goes that a professional sports team will do a lot toward boostingnon-gamblingentertainment.
Adelson lobbied hard to get taxpayers to pay for his dream of bringing a pro football team to Vegas. While his Las Vegas Sands casino will kick in $650 million toward construction of the new stadium, the Raiders football team that currently resides in Oakland, Calif., but wants to get out of there badly, will add in another $500 million.
And though it took some convincing, the Nevada legislature and governor recently approved a deal that increases hotel taxes in the Las Vegas area to raise $750 million for the stadium and more than $400 million to expand and upgrade the Las Vegas Convention Center. No other city has ever spent so much to build a stadium, even if the percentage of its contribution -- 39% -- is comparable.
Yet even though the public is picking up the lion's share of the cost, Adelson has wrangled a deal so that any profits Sands makes doesn't have to be shared. Las Vegas and the region will be assuming a good part of this risky bet that more tourists will want to visit simply because the Raiders would be playing here.
Oakland Coliseum. Image source: Oakland Raiders.
Las Vegas is taking a big gamble
Unfortunately, publicly financed stadiums are just bad deals for taxpayers. Stanford University's professor emeritus in economics, Roger Noll, who has written numerous articles and books on the subject, says, "NFL stadiums do not generate significant local economic growth, and the incremental tax revenue is not sufficient to cover any significant financial contribution by the city." And Oakland, which stands to lose its football team if the NFL approves the move, is actually still paying on the stadium it built to lure the Raiders back in the 1990s. So is St. Louis, which has an obsolete stadium where the Rams played after they enticed the team to the city from Los Angeles in 1995, only to see them moved back this year.
Having finagled public financing of his Las Vegas stadium and ensured he wouldn't have to split profits with the city, Adelson is now reportedly upset with the Raiders and apparently wants them to contribute more.
According to Reuters, Adelson was quoted as saying that after all he's done for the Raiders, "They want so much." He continued:
That could be the best thing to happen for Nevada taxpayers and investors in Las Vegas casinos. As my colleague Travis Hoium points out, there's only the possibility for a tiny, incremental benefit to the city, but significant potential downside for the gambling halls as the new tax to pay for the stadium raises costs for tourists.
Image source: Oakland Raiders.
Taxpayers paying for billionaire ambitions
Adelson is a billionaire who can easily afford the costs, and the Raiders aren't exactly standing hat in hand, either. Although Forbes says they generated the lowest revenue of any of the 32 NFL teams last year with just $301 million, the team's value has surged 47% year over year and is now worth some $2.1 billion, making it the 20th most valuable team.
Any relocation needs approval from three-fourths of NFL team owners, but influential owners such as Jerry Jones of the Dallas Cowboys -- the league's most valuable team at $4.2 billion --have already indicated they support the move. Unless the deal somehow falls apart -- Adelson's spokesman says any discord is overblown -- then Las Vegas will be on the hook for financing what will likely be a boondoggle, one that won't help the casinos bounce back.
A secret billion-dollar stock opportunity The world's biggest tech company forgot to show you something, but a few Wall Street analysts and the Fool didn't miss a beat: There's a small company that's powering their brand-new gadgets and the coming revolution in technology. And we think its stock price has nearly unlimited room to run for early-in-the-know investors! To be one of them, just click here.
Rich Duprey has no position in any stocks mentioned. The Motley Fool has no position in any of the stocks mentioned. Try any of our Foolish newsletter services free for 30 days. We Fools may not all hold the same opinions, but we all believe that considering a diverse range of insights makes us better investors. The Motley Fool has a disclosure policy.