Billionaire George Soros Is Warming Up to This Big Pharma Stock. Should You?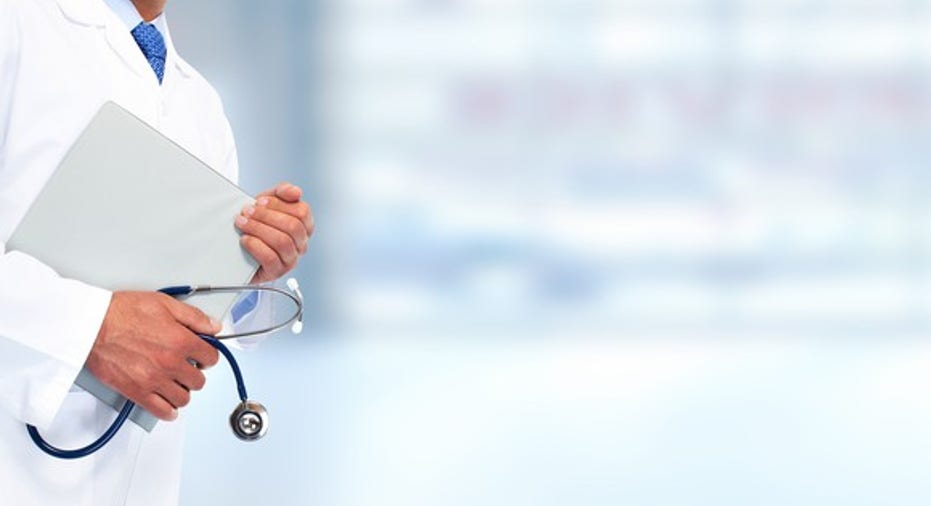 According to the most recent13-F filings, George Soros' namesake fund -- the Soros Fund Management --bought 31,200 shares of the drugmaker Pfizer (NYSE: PFE) during the first quarter of 2017.
Although this is admittedly a rather modest purchase for a fund of this size, and it's never a good idea to blindly follow in the tracks of any super-investor, Soros' outstanding record of crushing the broader markets for over 47 years is arguably reason enough to dig deeper. Armed with this insight, let's break down whether Pfizer is a stock retail investors should also consider owning right now.
Image source: Getty Images.
Pfizer: A drugmaker in transition, but the long thesis remains intact
In contrast to the Soros Fund's interest in this big pharma, Pfizer actually isn't getting a whole lot of love from Wall Street these days because of the company's ongoing problems within its essential health segment, and the less-than-stellar performance of its newly acquired prostate cancer drug, Xtandi. Citigroup, for example, slashed the drugmaker's 12-month price target from $38 to $31 just this week based, in part, on these two headwinds.
Compounding matters, the drugmaker is also staring down the loss of exclusivity for top-selling pain medication Lyrica in the United Statesat the end of 2019. That's especially bad news, given that this single drug accounts for approximately 10% of Pfizer's annual revenue. So it's not surprising that some analysts are starting to doubt Pfizer's ability to grow its top line without a major acquisition.
Pfizer does have a compelling counterargument to these naysayers, however. Besides the ongoing maturation of its biosimilar business spearheaded by the FDA approval of Inflectra last year, for example, the drugmaker's efforts at transforming into a top oncology company are going exceedingly well.
Turning to the specifics, Pfizer's novel breast cancer drug, Ibrance, saw its sales skyrocket by 58% in the first quarter of 2017 compared to the same period a year ago. And its broad immuno-oncology partnership with Merck KGaA is starting to bear fruit as well.
Last March, for instance, the FDA approved Pfizer and Merck'sBavencio (avelumab)for the treatment of metastatic Merkel cell carcinoma in adults and pediatric patients 12 years and older. As another positive sign that this collaboration is on the right track, the FDA also recently granted Bavencioan accelerated approval as a treatment for patients with locally advanced or metastatic urothelial carcinoma with disease progression on or after platinum-based therapy.
Pfizer's development program for its lead immuno-oncology drug is unfolding more or less as planned, and that bodes well for the drugmaker's pivot toward oncology as its core area of expertise.
Pfizer is indeed dealing with multiple negative headwinds, but the company's clinical pipeline also appears capable of smoothing out most -- if not all -- of these rough spots moving forward.
Is Pfizer worth buying right now?
If you're a growth-oriented investor, Pfizer may not be a particularly attractive stock at the moment because of the uncertainties surrounding its top line going forward. Having said that, this big pharma does have the clinical assets in place to restock the cupboard, so to speak -- even though there will probably be a temporary lull as Lyrica goes off patent and other newer drugs likeBavencio come online.
Pfizer's short-term growth prospects are murky at best, but longer-term, this pharma stock should be able to produce respectable returns on capital because of its vibrant clinical pipeline. As an added bonus, Pfizer sports an above-average dividend yield that essentially pays you to wait while the company's product churn plays out.
The bottom line is that Pfizer is a stock arguably best suited for investors with a long-term outlook that can live with some short-term volatility.
10 stocks we like better than PfizerWhen investing geniuses David and Tom Gardner have a stock tip, it can pay to listen. After all, the newsletter they have run for over a decade, Motley Fool Stock Advisor, has tripled the market.*
David and Tom just revealed what they believe are the 10 best stocks for investors to buy right now... and Pfizer wasn't one of them! That's right -- they think these 10 stocks are even better buys.
Click here to learn about these picks!
*Stock Advisor returns as of May 1, 2017
George Budwell owns shares of Pfizer. The Motley Fool has no position in any of the stocks mentioned. The Motley Fool has a disclosure policy.