Billionaire Carlos Slim well placed to clinch Mexico City airport terminal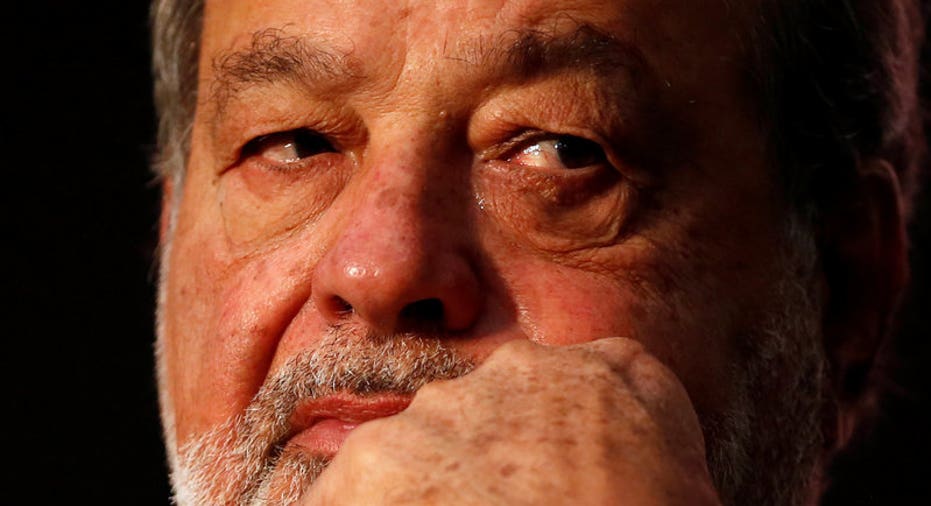 A consortium including billionaire Carlos Slim's building unit submitted the lowest bid on Wednesday in a tender for the terminal project at Mexico City's new $13 billion airport as the telecoms tycoon looks to edge out two rivals for the deal.
The construction arm of Slim's Grupo Carso and his majority-owned FCC , submitted a bid of 84.8 billion pesos ($4.2 billion) for the project.
A consortium led by Portuguese builder Mota Engil also threw its hat into the ring for the futuristic terminal with a 90.073 billion-peso proposal, while a group led by Mexico's Omega offered 87.5 billion pesos.
A winner will be announced on Jan. 6.
Reuters reported on Tuesday that Slim's group, which includes Spain's Acciona and Mexican firms ICA, Constructora Y Edificadora GIA+A (GIA), Promotora y Desarrolladora Mexicana (Prodemex), and the construction unit of Grupo Hermes, would compete together for the project.
A win for the group would be a shot in the arm for ICA, which fetched a $371 million deal to build a foundation for the terminal. In 2015, ICA began defaulting on interest payments as it struggled with slumping revenues and heavy debts.
Shares in the cash-strapped builder jumped 14 percent after bids were announced on Wednesday.
Designed by British architect Norman Foster and Slim's son-in-law Fernando Romero, the terminal building is slated to serve some 68 million passengers annually by the time it opens in 2020 and make Mexico City into a regional hub.
Slim was also helped by a last minute move by Spain's OHL to pull out of the running, following decisions by Ferrovial and Dragados to scrap bid plans as well.
Slim already bagged a stake in a $361 million contract to build a runway for the new airport in September.
(Reporting by Veronica Gomez; Writing by Alexandra Alper; Editing by Bernard Orr and Alan Crosby)