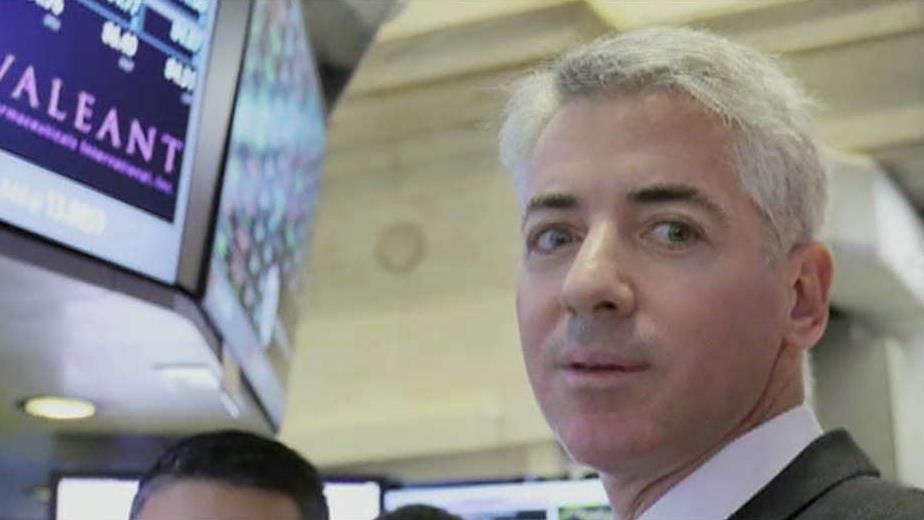 Institutional investors are pulling money out of Bill Ackman's hedge fund, Pershing Square Capital Management, at a "rapid pace," people familiar with the situation told The Wall Street Journal.Last year, about two-thirds of the redeemable cash that stands to be withdrawn at the end of each year was taken out. Blackstone Group is taking cash out of positions, and JPMorgan Chase will no longer recommend the fund to clients, according to the report.
In the first quarter of 2018 alone, Pershing Square Capital Management's total assets reportedly declined by 12% to $8.2 billion. Its private fund suffered about 5% in losses and the public fund, 8.6%.
Pershing Square declined to comment after being reached by FOX Business.In any given quarter, only about one-eighth of an investor's capital is available for redemption. Therefore, it would take an investor about two years to withdraw funds fully from Pershing Square's private fund. Because Pershing Square has about half of its assets in public holdings, which are not redeemable capital, during any given quarter only about a sixteenth of the firm's overall assets are available for redemption.
A few big bets have plagued Pershing Square, including an ill-fated $1 billion short against Herbalife. Ackman assumed that the stock of the nutritional supplement company would plunge to zero after he accused it of being run as a pyramid scheme. Ackman exited that position last year, during the first 11 months of which the stock had climbed more than 50%. By some estimates, Pershing Square lost more than $500 million on that short, which is a bet that a stock will decline.
Ackman also lost a significant chunk of cash on a 2015 investment he made in Valeant Pharmaceuticals. By the time he exited that position last year, he lost about $4 billion. Ackman eventually apologized to clients for losing so much of their money on the distressed drug maker.
Some investors, however, are still willing to bet on the activist investor and his fund. In his fight against Automatic Data Processing (ADP), which he ultimately lost last year, he raised $500 million to take a stake in the company.
The public arm of the company has more than doubled the returns of the S&P 500 since 2004.