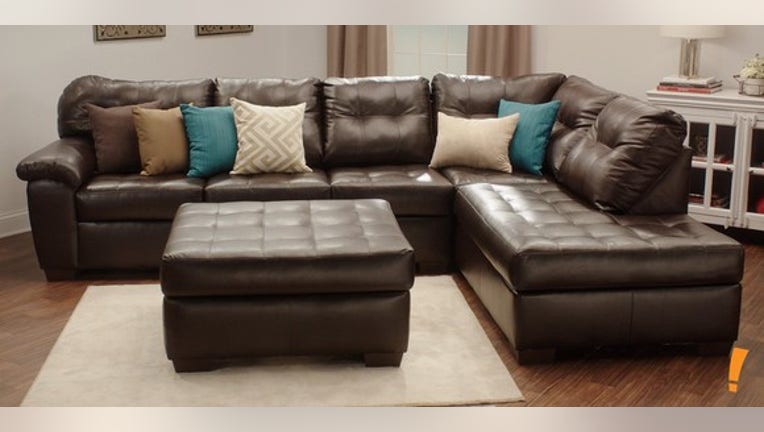 On Friday, discount retailer Big Lots (NYSE: BIG)announced a minor uptick of sales growth for the critical holiday season quarter. And while revenue came in at the low end of management's expectations, profit gains were solid despite the soft selling environment.
Here's how the headline results stacked up against the prior-year period:
Data source: Big Lots financial filings.
What happened this quarter?
Big Lots extended its three-year streak of avoiding negative comparable-store sales, with comps ticking up but by less than 0.5%.
Image source: Big Lots.
Here are the key highlights of the quarter:
Comparable-store sales were essentially flat for the second straight quarter, which could be considered a victory given that many retailers on the discount side of the market endured comps declines last quarter. Target, for example, saw its comps fall 1.5% over the holiday season.
Gross profit margin ticked up to 41.4% of sales from 40.9%.
Rising expenses, likely related to the rollout of its e-commerce infrastructure, ensured that bottom line profitability fell slightly, to 5.7% of sales from 6%.
Adjusted earnings improved more than expected, rising 21% for the full year to $3.64 per share. That translates to a 21% increase rather than the 19% that executives projected back in December.
Cash flow for the year clocked in at $227 million, exceeding guidance that called for $195 million.
A significant drop in the share count helped turn a 5% decline in net income to 4% increase in earnings on a per-share basis.
What management had to say
"I'm pleased to report a solid fourth quarter in what was a very difficult retail environment," CEO David Campisi said in a press release. Management credited the steady sales gains to their focus on key product categories, like furniture, where the company enjoys a competitive advantage over rivals.
"Throughout 2016, we were able to drive improved consistency in our business resulting in operating profit and EPS results meaningfully above our original plans last year," Campisi continued. Zooming out, the CEO highlighted the longer-term rebound the retailer has achieved in going from 3% comps declines in both 2012 and 2013 to positive comps in each of the last three fiscal years.
Looking forward
Despite what should prove to be weak industry growth, Big Lots projected steady sales gains in 2017 paired with improving finances. Comps are forecast to increase by 1% to 2%, which would put it roughly in line with the expansion pace it has seen since 2014.
Earnings will rise by 11% at the midpoint of guidance as profitability continues ticking higher. These results should power healthy cash flow of $180 million to $190 million, executives said.
To hit those targets, Campisi and his team will need to keep raising the quality and value of its merchandising while improving the customer shopping experience. Big Lots' digital sales channel, which only recently got off the ground, should grow to a significant portion of revenue over time, especially as consumers keep flocking to online shopping outlets. Yet customer traffic trends, not e-commerce growth, will play the key role in determining whether or not Big Lots books a fourth straight year of comps gains in 2017.
10 stocks we like better than Big LotsWhen investing geniuses David and Tom Gardner have a stock tip, it can pay to listen. After all, the newsletter they have run for over a decade, Motley Fool Stock Advisor, has tripled the market.*
David and Tom just revealed what they believe are the 10 best stocks for investors to buy right now... and Big Lots wasn't one of them! That's right -- they think these 10 stocks are even better buys.
Click here to learn about these picks!
*Stock Advisor returns as of February 6, 2017
Demitrios Kalogeropoulos has no position in any stocks mentioned. The Motley Fool recommends Big Lots. The Motley Fool has a disclosure policy.