Big Changes on Chipotles Board: What Investors Need to Know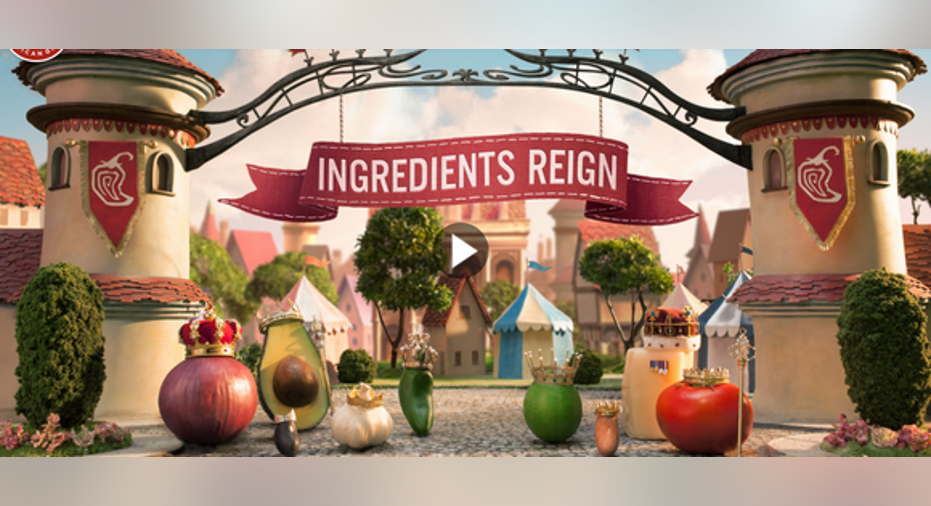 You may have heard that 2016 was a challenging year for Chipotle Mexican Grill (NYSE: CMG). The company has been digging itself back from several food safety crises in late 2015, which cut the stock price almost in half from its summer 2015 highs. In 2016, the company implemented a state-of-the-art food safety program and hired several food safety experts, while also spending over $800 million on stock buybacks.
In September of 2016, activist investor Bill Ackman's Pershing Square bought a large stake in the company roughly 10% of shares outstanding at an average price of $405, and, while praising management's "visionary leadership," also set about making some changes.
Source Image: Chipotle
Ackman makes his presence felt
In December, Chipotle announced that co-CEO Monty Moran would step down, leaving founder Steve Ells as the sole CEO. Chipotle also launched a new initiative to simplify its operations and revamp its "Restaurateur" program to make the path up Chipotle's career ladder simpler and more tied to customer service. One can't help but think these are related as Moran had been the architect of the previous Restaurateur program, which Chipotle said had become "increasingly complex."
Next, Chipotle put four new people on its board at the request of Pershing Square, bringing the total to 12. Two appointees, Ali Namvar and Matthew Paull, are part of Pershing Square's investment team. Namvar was previously an investment banker at Goldman Sachs and Blackstone, and has managed several food industry-related investments at Pershing since 2006. Paull was CFO of McDonald's until 2008, and was actually on Chipotle's board when McDonald's owned the company. Rounding out the other two positions are Paul Carpaccio, previously general council for AOL and then Time Warner, who has significant experience dealing with government agencies, and Robin Hickenlooper, who works in businesses development for Liberty Global and formerly Del Monte Foods.
Out with the old
Chipotle said in a March 17 filing saying that four out of its 12 current directors will not stand for reelection at the company's next annual meeting on May 25. These board members are John Charlesworth, Patrick Flynn, Darlene Friedman, and Stephen Gillett. Chipotle noted that "[t]heir decisions not to stand for reelection are not related to any disagreement with Chipotle or with Chipotle's operations, policies or practices, and each of them will continue to serve as a director through the date of the annual meeting."
Charlesworth and Flynn are both former McDonald's executives, and have been on Chipotle's board since 1999 and 1998, respectively. Friedman was formerly an executive at a Colorado pharmaceutical company, where she focused on HR and executive compensation, and served on Chipotle's board since 1995.
The final exiting director is Stephen Gillett, who has only been on the board for two years. Gillett was formerly the chief information officer at Starbucks, then an executive at Symantec, Best Buy, and, most recently, Alphabet.
Chipotle spokesperson Chris Arnold was quoted by The Street as saying, "Mr. Gilletthad a significant impact in his time as a director. When Stephen joined the board, we were looking to strengthen leadership in the IT area. He was instrumental in recruiting Curt Garner, who is now our chief digital and information officer, so Stephen completed his main objective here... With the addition of Curt to our leadership team and the four new directors we named last year, it simply made the timing work well for Stephen to move on."
In Chipotle's defense, it did just roll out a revamped version of digital ordering, which cut wait times in half for those who order digitally, according to the company. With that project complete, maybe Gillett thought it a good time to move on.
Arnold told The Street that the board changes are not the result of pressure from Ackman or Pershing.
While the stock sold off after the board news broke, I don't think there is cause for concern regarding the departures. Three outgoing directors had been with the company since the 1990s. Gillett seems to enjoy completing specific tasks for companies, before moving on to a new challenge, so his departure doesn't seem out of the ordinary.
Moreover, the four new directors are all affiliated with a hedge fund that has over a billion dollars invested in Chipotle's turnaround. Pershing has also had success with its prior restaurant and food investments, having doubled its money in McDonald's, and having tripled its money in Burger King.Thus, the new directors might have fresh insights from these experiences that can help Chipotle improve operations even further. It is unclear if the board will stay at eight directors, or if more will be added, but itwill be interesting to see if the new team can help Ells rejuvenate sales while further wringing out costs in a tough restaurant environment.
10 stocks we like better than Chipotle Mexican GrillWhen investing geniuses David and Tom Gardner have a stock tip, it can pay to listen. After all, the newsletter they have run for over a decade, Motley Fool Stock Advisor, has tripled the market.*
David and Tom just revealed what they believe are the 10 best stocks for investors to buy right now... and Chipotle Mexican Grill wasn't one of them! That's right -- they think these 10 stocks are even better buys.
Click here to learn about these picks!
*Stock Advisor returns as of February 6, 2017
Suzanne Frey, an executive at Alphabet, is a member of The Motley Fool's board of directors. Billy Duberstein owns shares of Alphabet (C shares), Chipotle Mexican Grill, Starbucks, and The Blackstone Group. The Motley Fool owns shares of and recommends Alphabet (C shares), Chipotle Mexican Grill, and Starbucks. The Motley Fool recommends Time Warner. The Motley Fool has a disclosure policy.