Big Banks Turn to Smaller Loans for Bigger Profits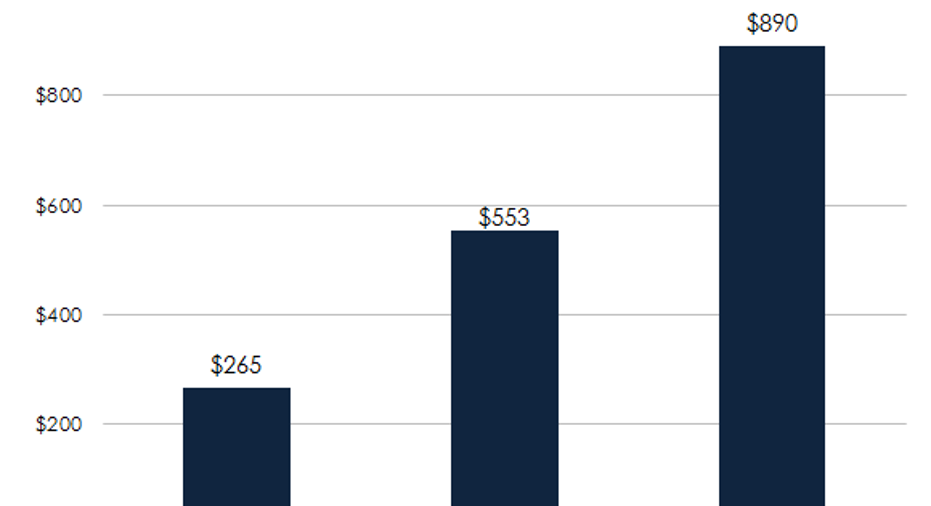 Small business financiers like OnDeck Capital have long enjoyed little competition from the big banks, but that's changing quickly.
Better known for its credit cards than business loans, American Express is staking a claim in the growing business of small business finance. Tucked deep in its latest investor day presentation, the company revealed that its fast-growing merchant finance line is rapidly growing to become a billion-dollar business.
American Express' offering is highly competitive, issuing loans as small as $5,000 to businesses with revenue as low as $50,000 per year. The terms call for repayment over one or two years, with interest rates that range from 6% to 14%.
Amex's rates pale in comparison to the eye-popping 36.9% yield OnDeck reportedly earned on its loans at the end of 2015.
JPMorgan Chase is also getting in on the game, recently inking a deal to use OnDeck's technology platform to make loans to its small business clients. On OnDeck's recent conference call, company chief Noah Breslow noted that JPMorgan's Chase unit would "hold the loans, which will be priced like bank products."
That seems to imply that JPMorgan's loans will look more like Amex's than OnDeck's. The key is that the loans will be priced like bank products. OnDeck's loans are more like a deal from a loan shark than a SIFI bank. The banks will likely carve out the lowest-risk borrowers, leaving the higher-risk borrowers for non-bank financiers like OnDeck.
Getting bigger by going smallerAmerican Express has quietly built this business by going down market. Archived copies of its promotional materials and discussions between merchant cash advance marketers online suggest that it has increasingly opened merchant financing to smaller businesses.
In 2014, the company required its finance customers to have accepted Amex cards for more than 2 years, and have more than $50,000 in total debit and credit card sales. Today, American Express requires only that a business have existed for two years, and generate at least $50,000 in total annual revenue.
Earlier, in 2013, one commenter wrote that "this could definitely put a dent in some higher quality [Merchant Cash Advance]" products, referring to American Express's apparent decision to loosen an old requirement that its borrowers have at least $300,000 in annual Amex sales.
Another comment from someone inside the merchant cash advance industry in 2015 asks for tips on how to compete with American Express, noting that he or she had already lost a deal over pricing terms to the credit card company.
It's a fascinating glimpse into how big banks are tackling the problem of connecting with small businesses and unseating incumbents in doing so. Traditionally, small-dollar loans have been too expensive to underwrite to be profitable for the largest banks.
But that's rapidly changing, and the truth is that the big banks have a huge advantage on smaller players, even OnDeck -- millions of qualified customers, cheap deposits, and plenty of underwriting experience. The writing is on the wall for smaller financiers: the big banks have come out to play.
The article Big Banks Turn to Smaller Loans for Bigger Profits originally appeared on Fool.com.
Jordan Wathen has no position in any stocks mentioned. The Motley Fool recommends American Express. Try any of our Foolish newsletter services free for 30 days. We Fools may not all hold the same opinions, but we all believe that considering a diverse range of insights makes us better investors. The Motley Fool has a disclosure policy.
Copyright 1995 - 2016 The Motley Fool, LLC. All rights reserved. The Motley Fool has a disclosure policy.