Beyond Apple, Here's What Warren Buffett's Berkshire Hathaway Is Buying and Selling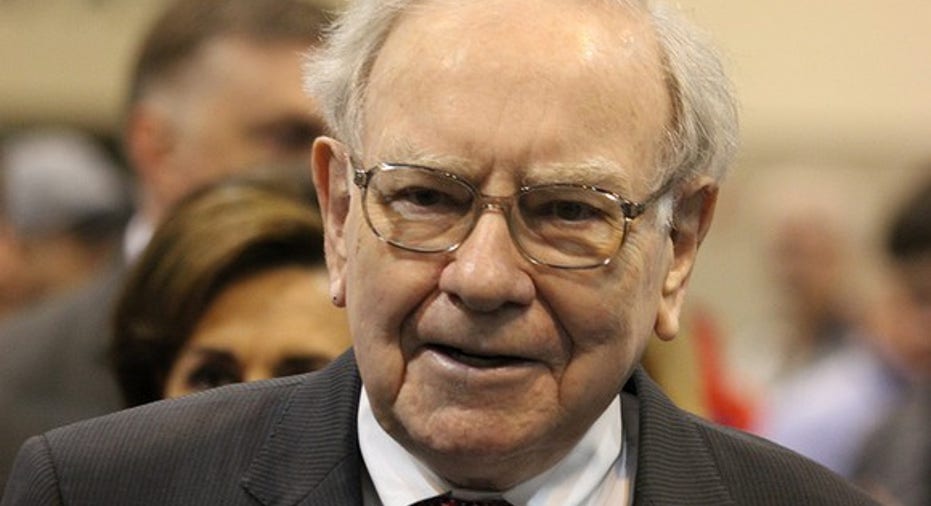 In a recent SEC filing, it was revealed that Warren Buffett's Berkshire Hathaway has built a new stake in Apple worth approximately $1 billion. And while that was the headline news of the filing, this was actually a pretty active quarter for Buffett & Co. Here are the details of Berkshire Hathaway's recent portfolio activity, and what investors should keep in mind.
What is Berkshire buying and selling?
The Apple addition was the big surprise, as Buffett has historically stayed away from tech stocks. Berkshire bought 9.8 million shares of the iPhone maker during the quarter, and while Apple's share price has dropped significantly since the end of the first quarter, that still represents a stake worth more than $900 million as of this writing.
Berkshire also made some other significant purchases, including:
Nearly 199,000 shares of IBM, bringing Berkshire's total to 81.2 million shares
More than 14 million shares of Phillips 66, increasing Berkshire's stake to 75.6 million shares
Increases in the company's positions in Visa and Bank of New York Mellon, both by 3.6%
Berkshire was also active on the selling side, with moves including
Disposing of its entire AT&T stake, worth approximately $2.3 billion.
Selling nearly all (99.4%) of its Procter & Gamble stake, worth about $4.3 billion.
Lowering its stake in MasterCard by 5.6%, which is significant especially because it simultaneously upped its stake in rival Visa.
Selling almost 950,000 shares of Wal-Mart.
The key takeaways
Everyone is focusing on the new Apple purchase for good reason: Other than IBM, Buffett has not been much of a tech investor throughout his career and indeed he told The Wall Street Journal that the Apple investment was selected by one of his stock-picking lieutenants, not by himself.
Ted Weschler and Todd Combs have been doing an increasing amount of Berkshire's stock-picking in recent years and Buffett told The Wall Street Journal that they make their picks without consulting him. It's also important to recognize that an investment in Apple isn't as much of an "adventurous" tech investment as buying say, Twitter, but it's new territory for Berkshire.
Second, instead of focusing on the buys, I would suggest that the most interesting part of the first quarter's activity are the sales. I had predicted several times that Buffett would end up dumping his AT&T stake. After all, Berkshire never bought AT&T -- it inherited the shares when DirecTV was acquired by the telecom giant. Whereas DirecTV was a clear industry leader with high growth potential in many foreign markets, AT&T is a low-growth, high-dividend stock. It's a good company (I actually own AT&T in a retirement account), but not really a Buffett stock.
Between selling the AT&T stake and substantiallyliquidating its Procter & Gamble position, Berkshire raised about $6.5 billion.
I believe that this is a textbook Buffett move. He wasn't too thrilled with the growth prospects of either company over the foreseeable future, and decided that the capital could be put to better use elsewhere. Apple is a rock-solid company trading for a low P/E multiple, with a huge hoard of cash and a rapidly growing dividend. Phillips 66 is a leader in a beaten-down industry, and has several identifiable competitive advantages that should allow it to come away from the low-price oil market in even better shape than it went in. These sound more like Buffett's style.
Additionally, since Berkshire's buying activity for the quarter was about one-third of its selling activity, I wouldn't be surprised to see an active second quarter. In particular, since Apple's share price has dropped considerably, I wouldn't be surprised to see Berkshire double down on the tech giant.
Should you follow Buffett?
I never recommend buying a stock just because a high-profile investor does. It's always a smart idea to do your own research and determine whether a particular stock fits in your risk tolerance and long-term strategy.
Having said that, it's safe to say that Berkshire sees tremendous value in Apple if it was willing to break its own, loose "no tech" rule and invest about a billion dollars in the company. And, right now you can buy Apple for about 15% less than its price at the end of the first quarter. If you have some cash on the sidelines, it may be worth a look.
The article Beyond Apple, Here's What Warren Buffett's Berkshire Hathaway Is Buying and Selling originally appeared on Fool.com.
Matthew Frankel owns shares of Apple, AT&T;, and Berkshire Hathaway. The Motley Fool owns shares of and recommends Apple, Berkshire Hathaway, MasterCard, and Visa. The Motley Fool has the following options: long January 2018 $90 calls on Apple and short January 2018 $95 calls on Apple. The Motley Fool recommends Procter & Gamble. Try any of our Foolish newsletter services free for 30 days. We Fools may not all hold the same opinions, but we all believe that considering a diverse range of insights makes us better investors. The Motley Fool has a disclosure policy.
Copyright 1995 - 2016 The Motley Fool, LLC. All rights reserved. The Motley Fool has a disclosure policy.