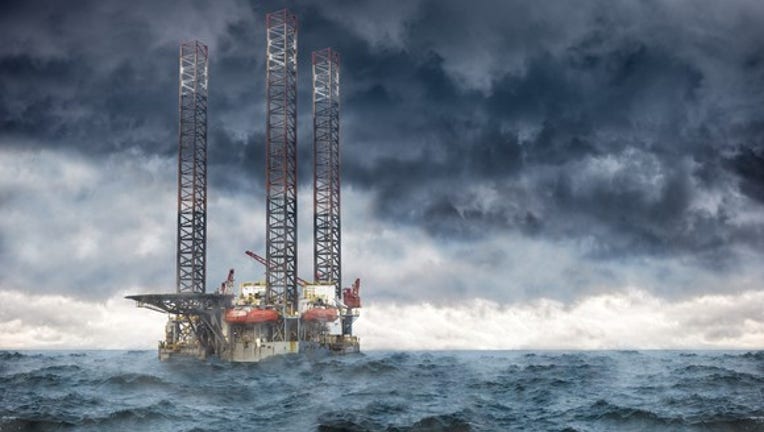 Image source: Getty Images.
What: Shares of Stone Energy surged 20% at 10:45 a.m. EDT today after the company disclosed that it would make the necessary payments to its lenders to remain in compliance with its financial obligations.
So what: A month ago, Stone Energy disclosed that it was in the process of analyzing its financial alternatives to address its liquidity and capital structure. It was open to anything, including a private restructuring, assets sales, or even filing for bankruptcy. Furthermore, it decided not to make the $29 million interest payment on its senior notes due in 2022, instead planning to utilize the 30-day grace period in order to maintain its liquidity.
With that grace period nearly over, the company disclosed that it will indeed make the interest payment to its bondholders. It also made the second borrowing base deficiency payment of $29.2 million to its lenders. However, despite making these payments, it is still exploring all of its restructuring options, meaning that filing for bankruptcy is still on the table.
Stone Energy is one of a number of energy companies that are working with creditors in order to stave off a bankruptcy filing. That said, its lenders haven't been quite as lenient as lenders have been to other producers. For example, Stone Energy had its credit facility cut below its outstanding borrowings earlier this year, which triggered the deficiency payments and liquidity concerns. However, Chesapeake Energy's lenders didn't touch the $4 billion borrowing base on its credit facility at its spring redetermination. In addition, Chesapeake Energy's lenders agreed not to review its borrowing base again until next June, instead of every six months as is the norm. That basically locked in Chesapeake Energy's liquidity, taking bankruptcy off the table for now, enabling the company to focus on working with bondholders to address its outstanding debt. It has been able to make some progress, with the company recently completing a number of debt-for-equity exchanges that have cut its total debt by 4%.
Now what: Stone Energy literally bought itself some time to avoid filing for bankruptcyby making these two lender payments. However, the company still has a lot of work to do because its lenders aren't backing down on their demands. Because of that, Stone Energy either needs a white knight to provide it with rescue financing or it has to sell assets and hope to get less than fire-sale prices in order to stay afloat.
The article Better Late Than Never: Stone Energy Corporation Surges After Making an Interest Payment originally appeared on Fool.com.
Matt DiLallo has no position in any stocks mentioned. The Motley Fool has no position in any of the stocks mentioned. Try any of our Foolish newsletter services free for 30 days. We Fools may not all hold the same opinions, but we all believe that considering a diverse range of insights makes us better investors. The Motley Fool has a disclosure policy.
Copyright 1995 - 2016 The Motley Fool, LLC. All rights reserved. The Motley Fool has a disclosure policy.