Better Know a Marijuana Stock: Aphria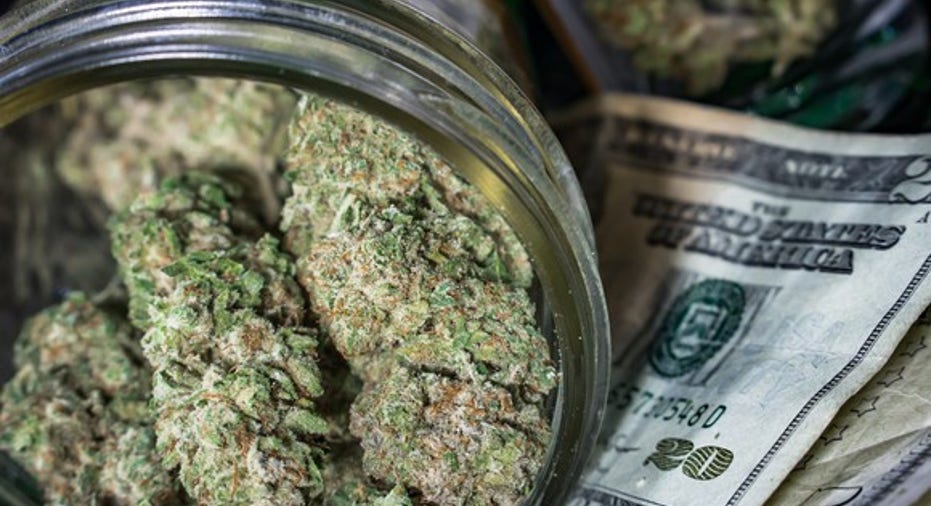 If investors look around, they'll struggle to find an industry growing faster than legal marijuana.
Data from cannabis research firm ArcView shows that legal pot sales, including medical and recreational marijuana, grew by 34% in North America last year to $6.9 billion. That might sound like a lot, but ArcView also points out that $46.4 billion were conducted in black-market cannabis sales. There's still plenty of opportunity to attract these under-the-table consumers in the years to come, and this shouldn't be too tough with more and more U.S. states legalizing marijuana, and Canada possibly on the precipice of legalizing the drug nationally.
Image source: Getty Images.
However, there's a veritable sea of marijuana stocks for investors to choose from, and with emotions running high, investors may be jumping into these stocks for all the wrong reasons, or worse yet, without understanding the risks they could face by buying into marijuana stocks.
With this in mind, we're going to take the time to dissect one marijuana stock each week until all of the bigger legal pot players are covered (those with market caps of $200 million or greater). Here are the companies we've discussed so far:
Today, we're going to more closely examine Aphria (NASDAQOTH: APHQF).
What Aphria does
Whereas the first two companies we've examined are prescription-drug developers, Aphria is not a drug developer, although it does make its home entirely on the medical side of the equation at the moment.
Aphria is a Canadian-based small-cap marijuana stock that grows marijuana for medicinal purposes. It sells its products, which include dried flowers and cannabis oils, via telephone orders, as well as through its e-commerce presence. Canada has allowed medical cannabis to be sold throughout the country under a regulated platform since 2001.
Image source: Getty Images.
Promise and opportunities
Investors need only look at Aphria's third-quarter earnings results, which were released two weeks ago, to see why people are extremely excited about this company.
For the quarter, it reported $3.75 million in revenue, which was nearly a doubling from the $1.97 million in sales from the year-ago quarter. More importantly, Aphria's gross profit of $2.62 million was also nearly double that of the prior-year period, and its earnings before interest, taxes, depreciation, and amortization (EBITDA) came in at $730,000, which was a 137% improvement from the previous year. Long story short, Aphria has reported five consecutive profitable quarters, and its $2.35 million in year-to-date EBITDA and nearly $5 million in year-to-date net income are a testament to the stock's appeal.
Yet, the real growth could be right around the corner -- just in case a near-doubling in year-over-year sales isn't quite enough. Aphria has been working on a number of organic capacity expansions. This isn't to say that Aphria hasn't turned to acquisitions in the past, but unlike many of its peers, Aphria is choosing to develop its grow capacity internally. In January, its board approved a fully funded $100 million capital project (137 million Canadian dollars), known as its Part IV expansion, that'll increase its growing capacity from 300,000 square feet to 1 million square feet within about 12 months. The company's Q3 report suggests this equates to a capacity increase of 75,000 kilograms. With more than $61 million in cash on hand, $90 million in working capital, and growing sales and EBITDA, funding these expansions hasn't been an issue for Aphria.
Of course, the real icing on the cake could come from the possibility of Canada legalizing recreational cannabis. After years of promises, Prime Minister Justin Trudeau has introduced legislation that could, if approved, usher in an era of regulated recreational pot in Canada by sometime next year. If Aphria's Part IV expansion stays on track, its timing could be impeccable to take advantage of an expected surge in marijuana demand. The Canadian government has suggested that legalizing recreational cannabis could add $5 billion to $7 billion in annual sales in Canada.
Image source: Getty Images.
Risks and concerns
Considering how profitable Aphria has been in 2017, and how unprofitable nearly every other marijuana company is, there's a lot to like. But Aphria's not perfect, and there are risks to be aware of.
Competition is a risk thatnearly every company in this world faces, and Aphria is no different. Even though Aphria should have an expanded grow capacity by early 2018, it's not alone. Aurora Cannabis (NASDAQOTH: ACBFF) is currently working on its Aurora Sky project, which it claims will be the most technologically advanced and automated grow field on the planet. More important, Aurora Sky will add 800,000 square feet of capacity to a company that doesn't even have 100,000 square feet of grow capacity at the moment (even inclusive of the recent purchase of a 40,000-square-foot production facility in Quebec).
Additionally, Canopy Growth Corp. (NASDAQOTH: TWMJF) is now sporting 665,000 square feet of grow capacity and six licensed facilities following the completion of its Mettrum Health buyout earlier this year. While Aurora Cannabis and Aphria are busy with their organic expansion, Canopy Growth has used its clout (and acquisitions) to beat the other two to market with its increased grow capacity. Whether being able to produce considerably more than its peers (for the time being) provides a long-term advantage to Canopy Growth, and a disadvantage to Aphria, remains to be seen.
Political concerns are also seemingly always at the forefront for marijuana stocks. Even though things are looking better than ever for Canadian pot companies given Trudeau's push for recreational legalization, this is the same story they've been hearing for years. Similarly, despite U.S. public opinion favoring the legalization of recreational pot, and strongly in favor of legalizing medical cannabis, lawmakers in the U.S. have kept a tight lid on the pot industry. Political concerns can always derail marijuana stocks.
Aphria's valuation is a bit concerning, too. Even with about 0.07 CAD per share in year-to-date profits, Aphria is probably going to be valued at more than 50 times its year-end earnings per share. Investors have allowed their emotions to get in the way and pushed pot-stock valuations through the roof. These valuations could deflate just as easily if Aphria's expansion and sales growth don't go according to plan.
Image source: Getty Images.
Should you buy Aphria?
Of course, the big question is whether or not you should consider buying Aphria.
Though I would strongly suggest caution and a wait-and-see approach with essentially all marijuana pure plays, Aphria is probably the most intriguing of all marijuana stocks on a purely fundamental basis. Aphria has generated five straight quarterly profits, is well-funded, is growing organically, and, according to its Q3 press release, has the lowest all-in grow costs in the industry. It may be smaller than Canopy Growth, but it's delivering more bang for the buck at the moment.
The real wild card is going to be whether or not Canada's government follows through with its recreational legalization bill, and if Aphria's capacity expansion can stay on track to meet that initial demand if Canada does approve legal recreational pot. If Canada does legalize recreational marijuana and Aphria can stay on track, we could see potentially see sales, EBITDA, and EPS triple by 2019 from current levels, in my best estimate.
If there's a pure-play marijuana stock you want on your radar, it's Aphria.
10 stocks we like better than APHRIA INC NPVWhen investing geniuses David and Tom Gardner have a stock tip, it can pay to listen. After all, the newsletter they have run for over a decade, Motley Fool Stock Advisor, has tripled the market.*
David and Tom just revealed what they believe are the 10 best stocks for investors to buy right now... and APHRIA INC NPV wasn't one of them! That's right -- they think these 10 stocks are even better buys.
Click here to learn about these picks!
*Stock Advisor returns as of April 3, 2017
Sean Williams has no position in any stocks mentioned. The Motley Fool has no position in any of the stocks mentioned. The Motley Fool has a disclosure policy.