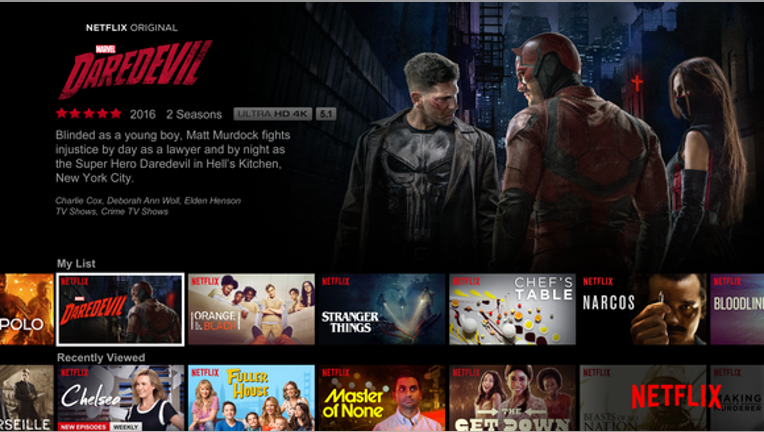 Image source: Getty Images.
In September, Zootopia became the first Disney (NYSE: DIS) movie to make its premiere on Netflix's (NASDAQ: NFLX) service as part of a new-release content deal between the companies. It makes sense that the two entertainment giants are finding ways to cooperate these days. As the world's top movie studio right now, Disney has every reason to look to the biggest streaming platform around as a key distribution channel.
The two stocks have been moving in opposite directions, with Netflix gaining 10% over the last year as Disney has slumped. But by almost every financial metric you can name, Disney seems like the stronger business and the steadier long-term bet.
Here's why investors might want to scoop up shares of the House of Mouse at its recent discount -- even if a Netflix investment is the best way to gain exposure to the internet-TV revolution.
A few key financial metrics to set the stage:
Revenue and sales growth are over the last complete fiscal year. Data sources: Yahoo! Finance and company financial filings.
Disney's broad-based success
You wouldn't know it by looking at its stock chart, but Disney just closed the books on an incredible year. Net income rose 12% as revenue improved by a healthy 6%. Disney can thank a record box-office haul due to hits such as LucasFilm's Star Wars: The Force Awakens, Pixar's Finding Dory, and Marvel's Captain America: Civil War.
That theatrical success, plus improving results at the theme parks and consumer products segments, more than offset weakness in Disney's biggest division. Its cable and broadcast media networks logged zero profit growth in fiscal 2016 as subscribers trended lower for cable packages in general, and especially for the pricey ESPN franchise.
However, Disney overcame that core challenge to post higher sales and profits, marking its sixth straight year of sparkling results. And this year, the gains included a 27% spike in free cash flow, to over $8 billion.
Netflix's subscriber gains
Financially speaking, Netflix isn't even in the same ballpark. The streaming video specialist barely generated a profit over the last 12 months. Its cash flow trend turned negative two years ago and has only gotten worse since then. In fact, CEO Reed Hastings and his executive team have had to rely on increased borrowing to fund the massive cash drain that comes along with their original content strategy. Netflix expects to use $1.5 billion of cash in 2016 and to improve on that result only slightly as it begins to produce serious operating profits next year.
Image source: Netflix.
What the streamer has in spades is subscriber growth. Its membership base is on track to surge to 92 million users by the end of the year, up from 75 million. Disney, by contrast, recently saw its ESPN subscriber total fall to 92 million from 95 million a year ago.
Why buy Disney
Netflix should boost revenue by 25% next year to far outpace Disney's 5% uptick, according to consensus estimates. That growth gap will appeal to investors looking for a front-row seat to gain from the disruption of the traditional broadcast-TV business. But Netflix's win doesn't have to be a loss for Disney. The two companies might even collaborate more in the future as Disney follows TV viewers outside the cable-TV bundle.
And even if Disney takes a fundamental hit from the shifting media landscape, it's still likely to produce record profits in the future thanks to the stability that comes from owning a diverse collection of great businesses. Its just-opened theme park in China, for example, counts 300 million people within just a few hours' drive and should produce eye-popping sales figures once it gets up to speed.
As a shareholder of both companies, I'm betting on each to do well over the next decade. Disney looks like a better deal today, though, thanks to the overblown fears around its slowly contracting media division.
Forget the 2016 Election and find out why Walt Disney is one of the 10 best stocks to buy nowDonald Trump is the new president, and you're naturally wondering how best to protect your portfolio and profit in the process. Well, Motley Fool co-founders Tom and David Gardner have spent more than a decade beating the market. (In fact, the newsletter they run, Motley Fool Stock Advisor, has nearly tripled the market!*)
With their record of winning in up and down markets, David and Tom know how to invest profitably no matter who occupies the White House.
Tom and David just revealed their ten top stock picks for investors to buy right now. Walt Disney is on the list-but there are nine others you may be overlooking.
Click here to get access to the full list!
*Stock Advisor returns as of November 7, 2016
Demitrios Kalogeropoulos owns shares of Netflix and Walt Disney. The Motley Fool owns shares of and recommends Netflix and Walt Disney. Try any of our Foolish newsletter services free for 30 days. We Fools may not all hold the same opinions, but we all believe that considering a diverse range of insights makes us better investors. The Motley Fool has a disclosure policy.