Better Buy: Verizon Communications Inc. vs. AT&T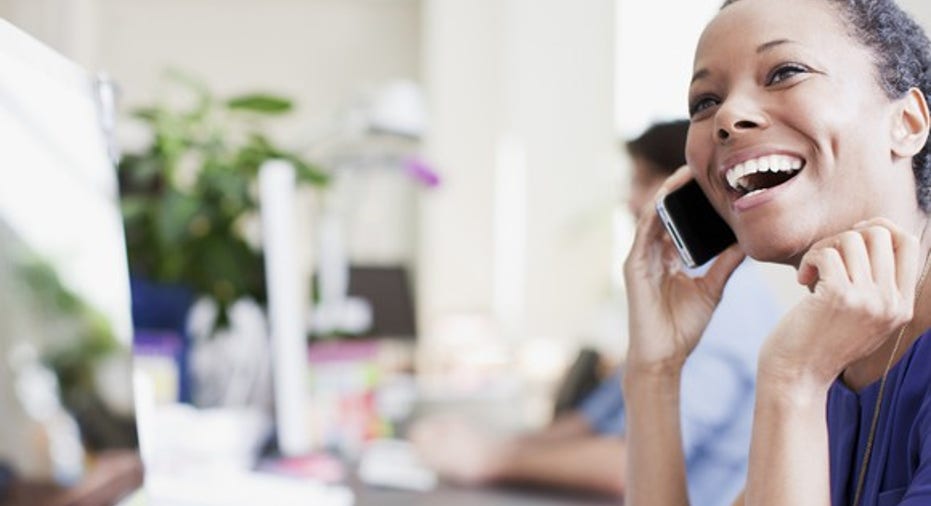 The U.S. wireless industry has undergone significant changes over the last few years. Pressure from smaller carriers T-Mobile (NASDAQ: TMUS) and Sprint (NYSE: S) has forced incumbent telecom giants AT&T (NYSE: T) and Verizon (NYSE: VZ) to make significant changes to their services. Most recently, both introduced unlimited data plans, forgoing the potential to capitalize on Americans' ever-growing demand for data.
Both AT&T and Verizon are struggling to hold onto subscribers as the competition eats into service revenue and margins. They are also expanding into media: AT&T with the purchases of DirecTV and Time Warner (NYSE: TWX), Verizon with smaller digital media acquisitions. Indeed, the two companies are very similar, but which is a better buy?
Image source: Getty Images
All about the dividends
A big reason for investing in AT&T or Verizon is their fat dividend. AT&T's and Verizon's dividend yields currently hover around 4.7%. That's well above the S&P 500's yield of around 2%.
But investors shouldn't just look at yield. They should see whether the businesses can grow that dividend over time.
Looking at both companies' balance sheets, we see AT&T is in a much better debt position than Verizon. AT&T's debt-to-equity ratio is 1:1 while Verizon's stands at 4.7. That said, AT&T could be on the hook for significantly more debt if its Time Warner acquisition goes through. Still, it won't push AT&T's ratio nearly as high as Verizon's.
But if you look at their payout ratios (the percentage of earnings each company pays out as dividends), Verizon has a slight advantage. At Verizon's current dividend rate, it's expected to pay out just 60% of 2017 earnings. AT&T, on the other hand, has a payout ratio of 67%.
The ability of each company to grow its dividend will come down to whether it is able to grow cash flow and provide a strong return on invested capital. AT&T's strategy of making mega acquisitions to diversify away from its wireless business will negatively impact its return on invested capital. Verizon's acquisitions will also likely destroy shareholder value, but at least it's on a much smaller scale.
Both companies might better serve shareholders by paying out a larger share of earnings as dividends, but pressure to keep growing the business is winning out. Verizon can comfortably service its debt with its cash flow, and its strategy lends itself to better dividend growth over the long run.
A look at valuation
Shares of Verizon and AT&T have headed in opposite directions over the past year. AT&T's share price is up about 6.5% over the trailing 12 months, while Verizon shares have fallen 8.3%. The result has been Verizon shares trading at a much more attractive valuation.
Verizon's forward P/E ratio is just 12.8 compared to AT&T's 14.1 ratio. Even considering Verizon's debt situation, its EV/EBITDA ratio is comparable to AT&T's (7.5 vs 7.4).
To be sure, investors expect much stronger earnings growth from AT&T over the long term. AT&T's acquisitions should help it grow earnings, but it's taking on more risk with the high prices it's paying. As such, Verizon's valuation makes it look more attractive for dividend investors.
If you're looking at both AT&T and Verizon, you're probably more interested in a safe, growing dividend than earnings growth. While the two are interconnected, Verizon's advantages in its core wireless service (strong network and brand) ensure that it can grow steadily for years to come even if it faces near-term pressure. (The pressure from smaller carriers won't last forever as they eventually seek to generate cash flows on the level of their larger rivals.) That's why Verizon makes a better buy for most investors.
10 stocks we like better than Verizon CommunicationsWhen investing geniuses David and Tom Gardner have a stock tip, it can pay to listen. After all, the newsletter they have run for over a decade, Motley Fool Stock Advisor, has tripled the market.*
David and Tom just revealed what they believe are the 10 best stocks for investors to buy right now... and Verizon Communications wasn't one of them! That's right -- they think these 10 stocks are even better buys.
Click here to learn about these picks!
*Stock Advisor returns as of February 6, 2017
Adam Levy owns shares of Verizon Communications. The Motley Fool owns shares of and recommends Verizon Communications. The Motley Fool recommends Time Warner and T-Mobile US. The Motley Fool has a disclosure policy.