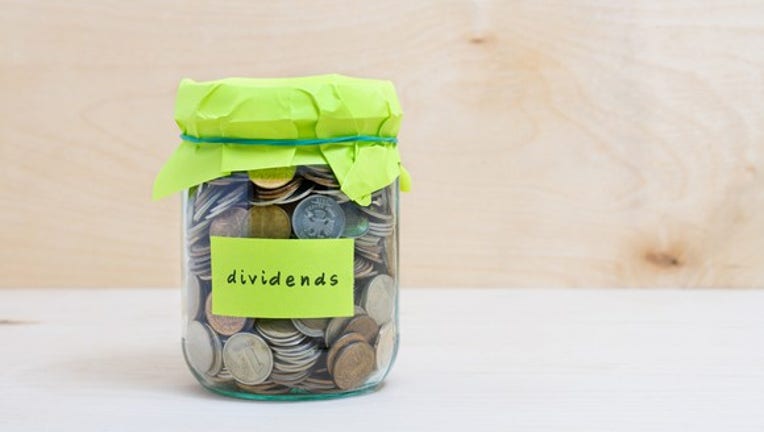 Dividend-paying stocks tend to perform better, as a group, than their non-dividend counterparts, and also generally do better during tough economic times. For investors who want exposure to rock-solid dividend stocks, but don't want the guesswork and risk involved with choosing individual stocks, there are some excellent ETFs available that could work well in your portfolio.
Two of the biggest dividend stock ETFs are the Vanguard High Dividend Yield ETF (NYSEMKT: VYM) and the Schwab U.S. Dividend Equity ETF (NYSEMKT: SCHD). Here's some information about each, and the key differences between them.
Image source: Getty Images.
The Vanguard High Dividend Yield ETF
The Vanguard High Dividend Yield ETF tracks the FTSE High Dividend Yield Index, and invests in 428 stocks that pay higher-than-average dividend yields, and specifically excludes REITs (I'll discuss more details of the portfolio shortly). Based on the past 12 months of distributions, the fund yields 2.95%, and over the past 10 years, the fund has averaged a total return of 7.58%.
The ETF has $24.7 billion in assets, and charges a rather low expense ratio of 0.08%. In other words, this means that for every $10,000 you have invested in the fund, you'll pay $8 in fees annually.
The Schwab U.S. Dividend Equity ETF
The Schwab U.S. Dividend Equity ETF tracks a different index, the Dow Jones U.S. Dividend 100 Index. Like the FTSE index tracked by the Vanguard fund, this consists of high-yield dividend stocks and specifically excludes REITs, but contains far fewer stocks (roughly one-fourth).
Over the past 12 months, the Schwab ETF has generated a distribution yield of 2.89%. A 10-year performance record isn't available, as the fund's inception took place in 2011, but the performance is on par with its index so far.
The fund has about $5.3 billion in assets, and charges an even lower expense ratio than the Vanguard product at just 0.07%. The 0.01% difference won't have too much of an impact on investment performance, even over the long run, but still -- cheaper is cheaper.
Similar portfolios, but one is more diverse
Both funds are weighted, which means that certain stocks make up a greater portion of the respective portfolios than others. For this reason, it's a good idea to take a look at the top holdings of each fund.
Data Source: Fund documents from Vanguard and Schwab.
As you can see, both portfolios have significant overlap. Not only are the two largest holdings exactly the same, but there are a total of five common stocks among these top 10 lists.
However, an important distinction is that because the index on which it's based is much smaller, the Schwab fund is much more "top-heavy." Specifically, the top 10 holdings of the Vanguard ETF account for 31.2% of that fund's portfolio. With the Schwab ETF, the top 10 make up 45% of the total. In other words, the performance of the Schwab ETF is more dependent on a smaller group of stocks.
Key differences
To recap, here are some of the key differences between the two ETFs:
Data Sources: Vanguard and Schwab. Data is current as of 3/31/17.
The Foolish bottom line
To be perfectly clear, both of these ETFs are excellent choices for dividend-seekers, and a strong case could be made in favor of either one. Having said that, I'd be willing to pay the slightly higher expense ratio of the Vanguard product for the added diversity of its portfolio.
10 stocks we like better than Schwab US Dividend Equity ETFWhen investing geniuses David and Tom Gardner have a stock tip, it can pay to listen. After all, the newsletter they have run for over a decade, Motley Fool Stock Advisor, has tripled the market.*
David and Tom just revealed what they believe are the 10 best stocks for investors to buy right now... and Schwab US Dividend Equity ETF wasn't one of them! That's right -- they think these 10 stocks are even better buys.
Click here to learn about these picks!
*Stock Advisor returns as of April 3, 2017
Teresa Kersten is an employee of LinkedIn and is a member of The Motley Fool's board of directors. LinkedIn is owned by Microsoft. Matthew Frankel owns shares of AT&T.; The Motley Fool owns shares of and recommends Johnson & Johnson, PepsiCo, and Verizon Communications. The Motley Fool owns shares of ExxonMobil and General Electric. The Motley Fool recommends Chevron, Home Depot, and Intel. The Motley Fool has a disclosure policy.