Better Buy: Under Armour Inc. vs. Fitbit Inc.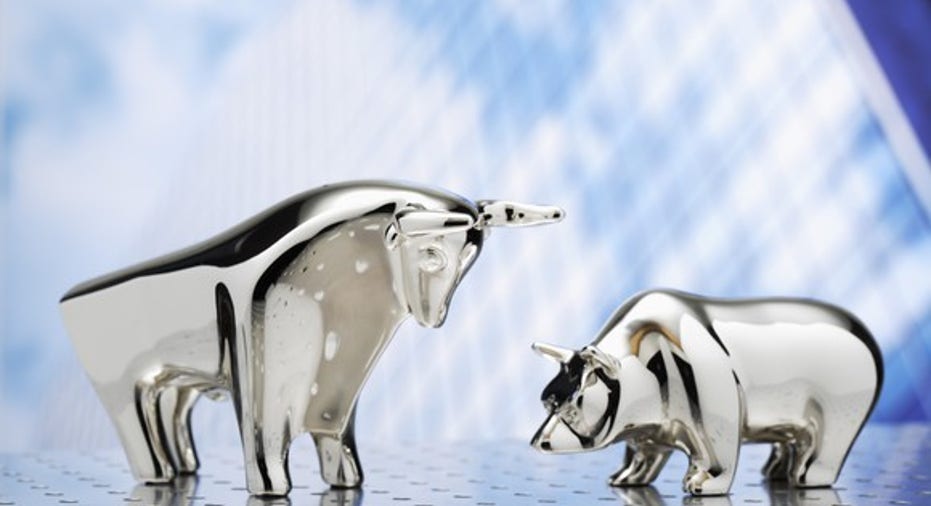 It's been a painful year for Under Armour (NYSE: UA) (NYSE: UAA) and Fitbit (NYSE: FIT) investors. Under Armour shares have plunged 60% over the past 12 months, and Fitbit shares have dropped nearly 70%. Both companies have struggled with similar issues -- slowing sales growth, narrowing margins, and intensifying competition.
Under Armour and Fitbit aren't direct competitors, but their businesses are gradually overlapping in the fitness-tracker and mobile-app markets. Both companies are also former Wall Street darlings that once rode high on overly bullish predictions.
Image source: Getty Images.
But with both stocks now trading near all-time lows, contrarian investors might be wondering if either stock is a potential turnaround play. Let's examine both companies' problems, growth forecasts, and valuations to find out.
What's wrong with Under Armour?
Under Armour's revenue rose 22% to $4.8 billion last year, but analysts expect that growth to drop to just 11% this year. That slowdown was mainly attributed to the bankruptcy of Sports Authority, which flooded the market with excess inventory, and to tougher competition in the athletic footwear and apparel markets -- particularly from Nike, Adidas, and Puma.
That slowdown indicates that CEO Kevin Plank probably can't fulfill his bold promise thatUA will generate $7.5 billion in revenue in fiscal 2018. Plank claimed that the expansion of UA's overseas business and digital ecosystem would fuel that growth, but those businesses remain tiny relative to its core North American business, which generated 82% of its sales last quarter. The fact that UA generates most of its revenue in North America but produces nearly all of its products overseas also exposes it to any proposed border taxes.
Meanwhile, a series of blunders -- including a controversial stock split, the poor reception of the Curry 2, and Plank's polarizing praise of President Trump -- all cast doubts on UA's long-term growth. Moreover, UA's growing dependence on lower-margin footwear (17% of sales last quarter) instead of higher-margin apparel (71% of sales) fueled concerns that its operating margin -- already weighed down by pricey sponsorship deals -- would decline further. That's why analysts expect UA's earnings to drop 7% this year.
What's wrong with Fitbit?
Fitbit's revenue rose 17% to $2.2 billion last year, but analysts anticipate a 27% decline thisyear. That slowdown is attributed to the arrival of new fitness trackers, cheaper smartwatches, stagnant upgrades among existing users, and lackluster growth in Asia. Fitbit has tried to spur fresh growth by launching new devices such as the Blaze, Alta, and Charge 2, and acquiring high-end smartwatch maker Vector and the assets of smartwatch maker Pebble.
But all those efforts -- along with the high R&D and marketing costs related to new product launches -- will probably weigh down its operating margin. That's why Wall Street expects Fitbit to post non-GAAP annual losses over the next two years.
Fitbit claims that the growth of its digital ecosystem and corporate wellness programs will boost its top-line growth again. However, Fitbit admitted in its latest 10-K filing that its Fitbit Premium and Fitstar subscriptions generated less than 1% of its revenue during the year, andless than 10% of its revenue came from its corporate wellness programs. Fitbit also recently hired tech veteran Jeff Devine as its new operations chief, but it's unclear if Devine can finally widen Fitbit's moat and get its growth back on track.
What do the valuations say?
Under Armour currently trades at 43 times earnings, which is significantly higher than the average P/E of 25 for the apparel industry. That high multiple isn't supported by its earnings, which are expected to decline this year. Its P/S ratio of 1.7 is also moderately higher than the industry average of 1.4.
Fitbit's P/E ratio remains negative because of its lack of profitability. Its P/S ratio of 0.6 looks very cheap relative to the industry average of 1.1 for consumer-electronics makers. But that low valuation may be meaningless if Fitbit's revenue continues declining year over year.
The verdict: Buy neither stock... for now
Neither Under Armour nor Fitbit looks like a compelling contrarian play at current prices. UA's top and bottom lines both face tough headwinds, and the stock remains expensive relative to its peers. Fitbit looks cheap, but its core business model is arguably flawed and its moat is nonexistent. Therefore, I believe that investors looking for value plays should ignore these two hated stocks until they hit even lower prices.
10 stocks we like better than Under Armour (A Shares)When investing geniuses David and Tom Gardner have a stock tip, it can pay to listen. After all, the newsletter they have run for over a decade, Motley Fool Stock Advisor, has tripled the market.*
David and Tom just revealed what they believe are the 10 best stocks for investors to buy right now... and Under Armour (A Shares) wasn't one of them! That's right -- they think these 10 stocks are even better buys.
Click here to learn about these picks!
*Stock Advisor returns as of April 3, 2017
Leo Sun has no position in any stocks mentioned. The Motley Fool owns shares of and recommends Fitbit, Nike, Under Armour (A Shares), and Under Armour (C Shares). The Motley Fool has a disclosure policy.