Better Buy: TerraForm Global Inc vs. 8point3 Energy Partners LP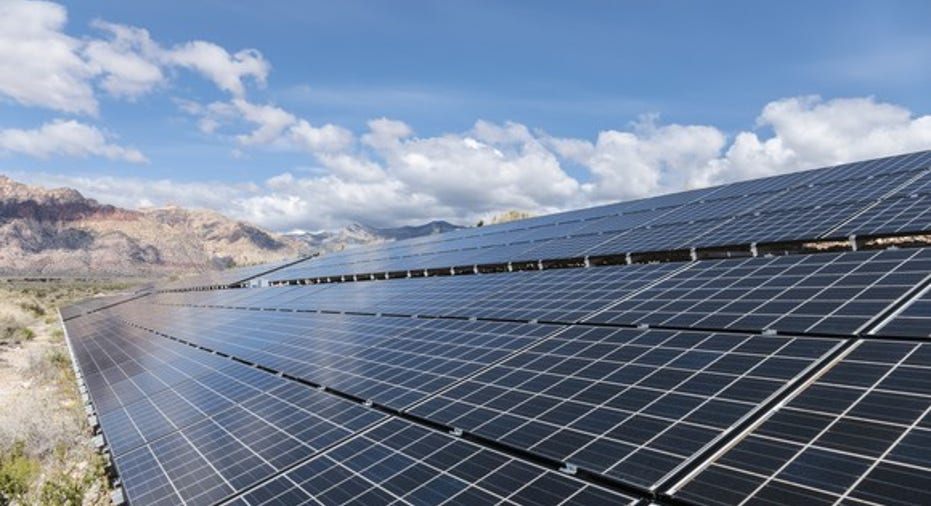 8point3 Energy Partners LP (NASDAQ: CAFD) and TerraForm Global Inc (NASDAQ: GLBL) were supposed to be two of the renewable energy industry's leading yieldcos. 8point3 Energy Partners was supposed to be a way for First Solar and SunPower to fund solar projects in the U.S. and TerraForm Global was central to SunEdison's growth plans abroad.
But since their launch, both yieldcos have been a disappointment for investors. 8point3 Energy Parters has plunged from a launch price of $21 per share to $13.50 as I'm writing and TerraForm Global has genuine concerns it will end up in bankruptcy. Given the current state of these companies, here's a look at which stock investors should throw out and which one they should take another look at.
Image source: Getty Images.
What's the point of a yieldco?
The point of a yieldco is to own renewable energy projects that spit off cash and pay that cash to investors in the form of a dividend. They intend to use their stock as a source of funding, along with debt, to buy projects and add to their dividends in the future.
This structure requires a relatively low dividend yield so that projects can be acquired accretively. If projects are bought with a rate of return of 8% and the company has a dividend yield of 10%, the shares issued to fund acquisitions wouldn't be additive to future dividends, they would be harmful. So, yieldcos with dividend yields over 7% have typically not been able to grow because they can't acquire products accretively.
This is the predicament 8point3 Energy Partners and TerraForm Global find themselves in. 8point3's dividend yield is a lofty 7.3% and management recently said it would only grow its dividend 12% in 2017, below the 15% growth the dividend has had since the yieldco launched. And TerraForm Global is in so much flux its dividend is suspended altogether. So, both companies have to be valued based on what they are today with little growth built in.
The worst case scenario for these yieldcos
If growth isn't likely, then we should look at the downside risk for both stocks. 8point3 Energy Partners currently has a dividend yield of 7.3% and 20.3 years of weighted average life retaining on asset contracts with offtakers. The worst that can happen, outside of the stock falling, is investors taking their dividend over the next two decades and getting no growth in the payout.
TerraForm Global is in much worse shape. It's still possible the company could be dragged into bankruptcy by SunEdison, although the likelihood of that now is small. Instead, a buyout is being discussed with Brookfield Asset Management, which could take the entire company private. But the highest offer that's been put on the table is $4.35 per share, below where shares are trading now. If TerraForm Global's range of possibilities are $0 to less than where shares trade now, with no dividend on the horizon, what is there to like about the stock?
The better yieldco today?
Given the sheer upheaval at TerraForm Global, 8point3 Energy Partners is definitely the better stock. It has a solid dividend and long contracts that will keep cash flowing in. And if the stock recovers and the dividend yield falls it could eventually be a growth stock, which would be good for the yieldco's future.
10 stocks we like better than 8point3 Energy PartnersWhen investing geniuses David and Tom Gardner have a stock tip, it can pay to listen. After all, the newsletter they have run for over a decade, Motley Fool Stock Advisor, has tripled the market.*
David and Tom just revealed what they believe are the 10 best stocks for investors to buy right now... and 8point3 Energy Partners wasn't one of them! That's right -- they think these 10 stocks are even better buys.
Click here to learn about these picks!
*Stock Advisor returns as of February 6, 2017
Travis Hoium owns shares of 8point3 Energy Partners, First Solar, and SunPower. The Motley Fool has no position in any of the stocks mentioned. The Motley Fool has a disclosure policy.