Better Buy: Stratasys vs. 3D Systems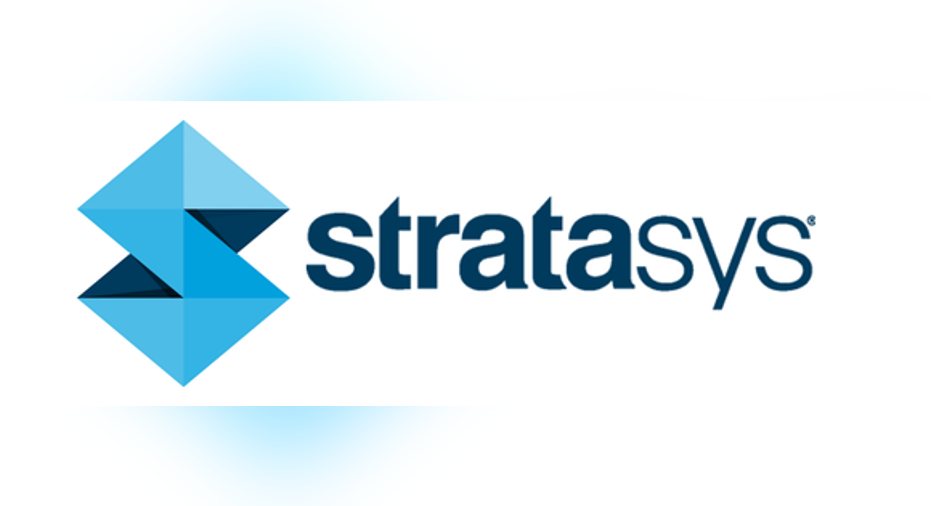 3D SystemsCorporation(NYSE: DDD) and Stratasys Ltd. (NASDAQ: SSYS)are the largest and most diversified publicly traded pure-play 3D printing companies. Some investors who are bullish on the long-term potential of 3D printing likely want to invest in at least one of these two companies. The two industry leaders share many similarities -- in size, business mix and model, and recent struggles to grow revenue due to a widespread slowdown in demand. So, it can be difficult to tease out relevant key differences to determine which company's stock is the better long-term investment.
Our quest here is to try to answer that question -- or at least provide some insight into it.
Image source: Getty Images.
Quality of top management: Too early to tell
"Quality" here refers to top management's ability to strategize and execute. Both3D printing companieshave struggled with execution over the last couple of years -- 3D Systems more widely, and Stratasys with respect to its desktop unit, MakerBot. However, both have new CEOs in 2016, and 3D Systems also has a very new CFO, so we could see some changes -- positive or negative -- on the execution front.
How well the two leading 3D printing companies perform is going to largely depend upon how well their respective new top leadership teams strategize and execute. It's too early to tell which company has the best team.
Business model: Tie
The 3D printing leaders have similar business mixes and models. Both sell 3D printers and related hardware, sell material for the printers, and have service operations that perform on-demand 3D printing services.
Both companies employ a razor-and-blade-like business model in their hardware businesses, where 3D printers are the "razors," and materials and service contracts are the "blades." The more 3D printers sold, the greater the demand should be for materials and service contracts in the future. These types of business models can be quite lucrative when they're working well, because the recurring revenue streams they generate typically sport higher profit margins than a company's average.
The effectiveness of these business models is illustrated by the fact that, while Stratasys' 3D printer revenue declined 19% year over year in the second quarter, its print materials revenue increased 11%, and its customer support revenue, which includes revenue generated from service contracts, also rose 11%.
The primary goal of companies that use razor-and-blade-like business models is to build the largest installed base of their "razors."
Installed base: Stratasys takes the gold
Stratasys has sold a total of 156,543 3D printers across its three brands (Stratasys, Objet, and MakerBot) as of the end of the second quarter of 2016. Of course, we can't know how many of these systems are still printing away. The company has long claimed to have the largest installed base of 3D printers in the industry -- an achievement that surely got a big boost from its acquisition of MakerBot in 2013.
While Stratasys doesn't seem to be advertising this claim more recently, there's no reason to believe anything has changed on this front. 3D Systems doesn't make public itsinstalled base numbers, though it's never challenged Stratasys' king-of-the-installed base claim.
Technology: Tie (or 3D Systems, depending upon your standpoint)
3D Systems has seven 3D printing technologies, while Stratasys has three. 3D Systems' greater technological diversity should theoretically provide it with greater market potential and make it less vulnerable to competition.So, some folks might want to put this category in 3D Systems' column.
I'm making a subjective call, however, and deeming this category a tie. That's because Stratasys has the edge in quality, in my opinion, and quality is at least as important as quantity. Stratasys' Polyjet Connex tech is the creme de la creme of the established polymer 3D printing technologies, in my view. (Polymers include all plastics, but not all polymers are plastics.) This technology, whose standout features are its multicolor and multimaterial capabilities, is especially favored in the entertainment industry.
Investors will soon get a taste of the relative strengths of 3D Systems' and Stratasys' technological moats. Several new entrants -- most notably HP Inc. and Carbon (formerly Carbon3D) -- have recently launched speedy and otherwise compelling polymer 3D printers for the enterprise market.
Material class diversity: 3D Systems wins
3D Systems has the edge here because it sells 3D printers that can print in materials other than polymers -- namely, metals and ceramics -- whereas Stratasys sells only printers with polymer capabilities. This factor should theoretically better insulate Triple D from competition from HP and Carbon, both of whose 3D printers print only in polymers. 3D Systems' edge, though, is tempered by the fact that both it and Stratasys have materials capabilities beyond polymers in their 3D printing services operations.
Recent financial performance: Tie
Both companies continue to struggle to grow revenue because of the industrywide slowdown in demand for 3D printers that began in early 2015. Stratasys has attributed this slowdown to a glut of 3D printers in the field due to the large numbers that were sold in the previous few years. It has also acknowledged that increased competition has likely lengthened sales cycles because customers have more choices to consider.
Both companies continue to post negative earnings on a generally accepted accounting principles, or GAAP, basis. 3D Systems, however, performed better from an adjusted earnings-per-share basis in the second quarter. Its adjusted EPS increased to $0.12, up from $0.03 in the year-ago period. Stratasys' adjusted EPS also came in at $0.12, but it was down from $0.15.
3D Systems' GAAP gross margin was 50.9% in the second quarter, up from 47.9% in the year-ago period. The company trumped Stratasys' 46.2% on this key metric. However, Stratasys' adjusted gross margin of 55.9% comfortably beat 3D Systems' 50%.
Financial strength: Tie
Both companies sport clean balance sheets, with a solid amount of cash on hand and no long-term debt. Moreover, while they both continue to report negative earnings, they're both at least generating positive cash flows from their operations.
3D Systems generated $12.9 million in cash from operations in the second quarter, while Stratasys' generated $6.9 million. However, Stratasys had the larger cash stash at the end of the quarter: $253.9 million vs. 3D Systems' $176.2 million.
Too close to call a winner
3D Systems and Stratasys share too manysimilaritiesand have performed inrelatively similar ways more recently to call one of them the better investment. Of course, investors should also consider valuations when making investment decisions.
Many investors likely have long favored one of these two 3D printing companies over the other. I'd suggest keeping an open mind now that both companies have had recent changes in top leadership. We should soon see evidence that one top management team is emerging as better able to strategize and execute in an increasingly competitiveenvironment.
A secret billion-dollar stock opportunity The world's biggest tech company forgot to show you something, but a few Wall Street analysts and the Fool didn't miss a beat: There's a small company that's powering their brand-new gadgets and the coming revolution in technology. And we think its stock price has nearly unlimited room to run for early, in-the-know investors! To be one of them, just click here.
Beth McKenna has no position in any stocks mentioned. The Motley Fool recommends 3D Systems and Stratasys. Try any of our Foolish newsletter services free for 30 days. We Fools may not all hold the same opinions, but we all believe that considering a diverse range of insights makes us better investors. The Motley Fool has a disclosure policy.