Better Buy: Starbucks Corp. vs. Chipotle Mexican Grill Inc.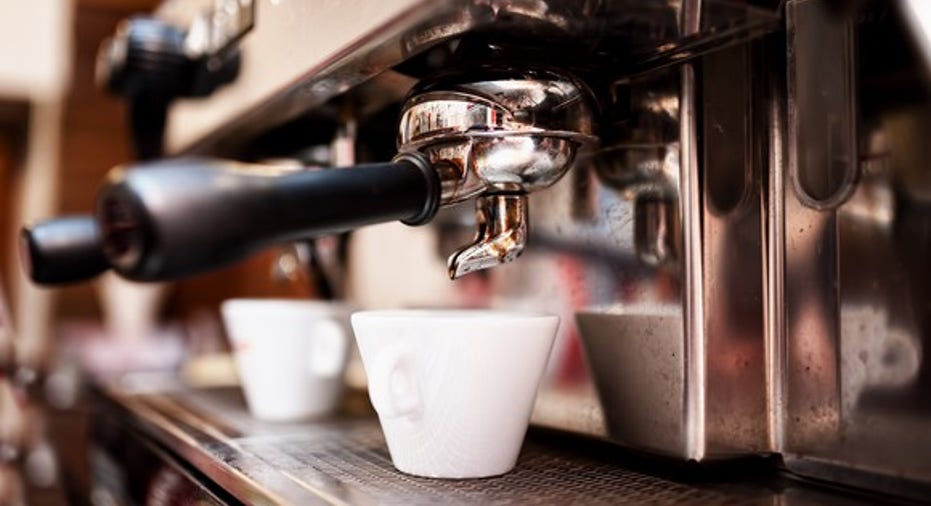 Longtime shareholders of Chipotle Mexican Grill (NYSE: CMG) look cheerfully upon the years leading up to 2015. That was before the company's battles with food-borne illnesses, and the pesky overhang from them that continues to dog it. Long gone are the days where comps growth came in at nearly 20% and the company's stock was trending ever higher.
With shares having lost almost half of their value since late 2015, surely they are a better bet today than fellow restaurant heavyweight Starbucks (NASDAQ: SBUX), right?
Image source: Getty Images
Not so fast. Although it's impossible to say with 100% certainty which is a better buy moving forward, the drop in Chipotle's stock alone is hardly enough to justify calling it the superior pick. Instead, I believe we'd be best served to compare the two companies through three key lenses.
Sustainable competitive advantages
If anyone ever tells you that there's something more important for long-term investors to investigate before buying a stock than the underlying company's sustainable competitive advantage, stop listening and run away. In my years as an investor, nothing has been more important -- yet difficult to manage -- than this.
Often referred to as a "moat," a sustainable competitive advantage is what makes a company unique -- the attribute or attributes that keep customers coming back for more year after year, while holding the competition at bay.
Moats are infamously difficult to build in the food industry, due to the highly commoditized nature of the products -- in the cases of these two companies, burritos and coffee. To the degree a moat exists at all, it's primarily provided by a company's brand strength.
Starbucks was famously founded on the idea that it should not simply be a coffee house, but a "third place" where people could meet outside of their homes and places of work. Founder and CEO Howard Schultz let that be his guiding principle, and the company has been ridiculously successful because of it. Stop by any Starbucks and there's ample evidence that this is -- indeed -- a meeting place for the masses.
Combine that with a loyalty program that has kept customers dialed into daily visits to Starbucks, and a brand that Forbes values at roughly $12 billion, and you have a sizable moat for its industry.
For its part, Chipotle has built its brand by offering customers "food with integrity" -- sourced locally as much possible, and completely devoid of GMOs. But its food-borne illness fiasco tainted that brand. And the company's decision to start serving conventionally raised beef -- instead of the hormone and antibiotic-free variety -- at its offshoot burger joint, Tasty Made, is raising eyebrows among those concerned with how seriously the company really takes that food with integrity motto.
WithChipotle losing some of its differentiation, and still not fully recovered from its recent struggles -- and given that it lost its top spot among Tex-Mex chains in the U.S. last year -- Starbucks gets the nod in the "moat" category.
Winner = Starbucks
Financial Fortitude
While we all love to see companies either (1) returning cash to investors via dividends, or (2) reinvesting in major growth opportunities, the importance of holding a healthy cash stash can't be overlooked.
That's because every company, at one point or another, will face difficult economic times. Those that encounter them with a cash cushion have options: Buy back shares, outspend rivals to gain market share, or even make splashy acquisitions.
Debt-heavy companies, by contrast, are forced to narrow their focus just to make ends meet.
Here's how these two companies stack up in terms of financial fortitude. It's worth keeping in mind that Starbucks is currently valued at six times the market cap of Chipotle.
| Company | Cash | Debt | Net Income | Free Cash Flow |
| --- | --- | --- | --- | --- |
| Chipotle | $543 million | $0 | $23 million | $90 million |
| Starbucks | $3.8 billion | $3.2 billion | $2.9 billion | $1.2 billion |
Data source: Yahoo! Finance
Here we have an interesting case. One on hand, Chipotle's balance sheet -- devoid of any debt -- is very strong. That's still the case even though the company's cash reserves are down by about two-thirds since the end of 2014.
On the other hand, Starbucks has very healthy income and free cash flows where Chipotle has essentially none. This likely won't be the case forever, as much of its losses were associated with steep drops in traffic at Chipotle, and the discounts it subsequently offered to draw customers back in.
In the end, I believe that the two forces balance each other out to make this a draw.
Winner = Tie
Valuation
Finally, we have valuation. While this isn't an exact science, there are some straightforward metrics we can consult to give us an idea of how expensive each stock is.
| Company | Forward P/E | P/FCF | PEG Ratio |
| --- | --- | --- | --- |
| Chipotle | 49 | 142 | 2.4 |
| Starbucks | 26 | 68 | 1.5 |
Data source: Yahoo! Finance, E*Trade, Nasdaq.com. P/E represents figures from non-GAAP earnings.
Neither one of these stocks are particularly cheap. Because of the rebound that's expected to occur with Chipotle's earnings, I used a forward ratio to compare them on an apples-to-apples basis. But even then, Starbucks appears to be cheaper.
Indeed, on all three metrics, Starbucks appears to be trading at a 40% to 50% discount. Throw in the fact that it pays a very sustainable dividend and I think this one is an easy call.
Winner = Starbucks
The winner is...
So there you have it, despite the dive in Chipotle's stock price, Starbucks is the better buy today. It has a stronger moat, and -- although it may not be cheap in the conventional sense -- a more appealing stock price.
That helps explain why I no longer own shares of Chipotle, while Starbucks accounts for almost 4% of my real-life stock holdings. I think it deserves consideration in your portfolio today, if only to open a starter position that you can add to at better value points over time.
10 stocks we like better than StarbucksWhen investing geniuses David and Tom Gardner have a stock tip, it can pay to listen. After all, the newsletter they have run for over a decade, Motley Fool Stock Advisor, has tripled the market.*
David and Tom just revealed what they believe are the 10 best stocks for investors to buy right now... and Starbucks wasn't one of them! That's right -- they think these 10 stocks are even better buys.
Click here to learn about these picks!
*Stock Advisor returns as of February 6, 2017
Brian Stoffel owns shares of Starbucks. The Motley Fool owns shares of and recommends Chipotle Mexican Grill and Starbucks. The Motley Fool has a disclosure policy.