Better Buy: Sierra Wireless Inc. vs. Cisco Systems Inc.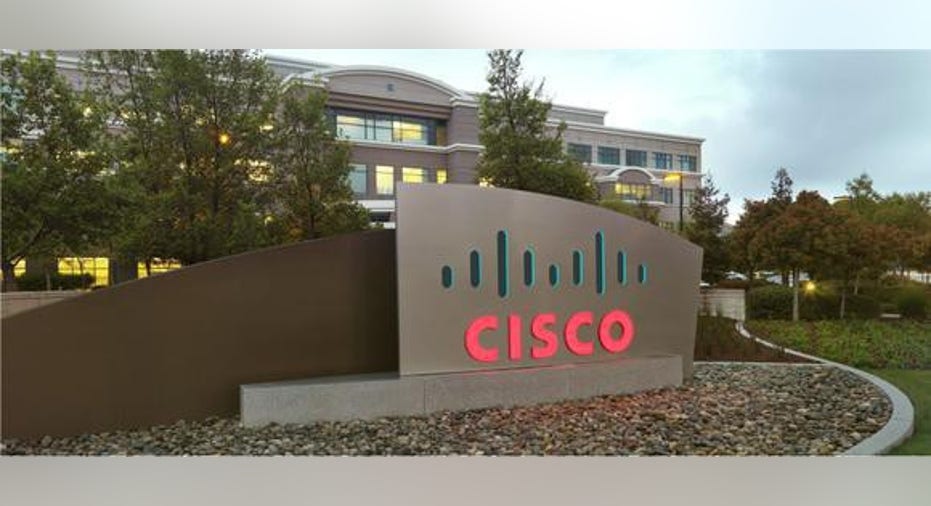 Sierra Wireless and Cisco represent two different ways to invest in the Internet of Things (IoT), which connects wearables, appliances, cars, and other gadgets to each other and the cloud.
Sierra is the world's top manufacturer of 2G, 3G, and 4G LTE embedded modules and gateways, which link everyday objects to the IoT. Cisco is the world's largest maker of network switches and routers, which are used in the data centers which collect and analyze information from IoT devices. Cisco also develops data transfer technology for cars, drones, and industrial machines.
Image source: Sierra Wireless.
Cisco estimates that the number of connected devices worldwide will double from 25 billion in 2015 to50 billion in 2020. Both Sierra and Cisco will likely benefit from that growth, but which stock is the better pick for long-term investors?
Top line comparisons
Sierra's sales have been pressured by lower enterprise spending, uncertain macro headwinds, and competition from lower-priced Chinese M2M (machine-to-machine) module makers over the past several quarters. Sales growth fell from the double digits to single digits last year, then turned negative over the last two quarters.
Sierra's revenue fell 5% annually to $142.8 million last quarter. Its core OEM Solutions (modem/module) revenue declined 9% to $120.9 million, but enterprise solutions -- which fell in the previous quarter -- rose 9% to $15 million. Connectivity services revenue, boosted by its acquisition of MobiquiThings, nearly doubled to $6.9 million. For the full year, Sierra expects revenue to rise 4% to 10%, which compares favorably to the consensus estimate for 5% growth. The company expects that growth to befueled by stronger sales in the second half of its fiscal year, which ends on Dec. 31.
Cisco's sales have also been hit by weaker enterprise spending and competition from cheaper Chinese challengers like Huawei and ZTE. Cisco is trying to pivot away from its slow-growth router and switch businesses, which generated almost half its sales last quarter, toward higher-growth businesses like service provider video, security, and collaboration solutions -- which can all be bundled with its hardware.
Image source: Cisco.
Cisco's sales remained flat year-over-year last quarter. Butexcluding the set-top business it sold to Technicolor, sales rose 2% annually to $11.83 billion. Revenue from routers, collaboration, security, and service provider video -- which together accounted for a third of its top line -- all rose. However, revenue from its data center and switching business, which accounted for another 36% of sales, both fell due to enterprise softness. Analysts expect Cisco's sales (including the set-top business) to remain roughly flat for fiscal 2016, which ends on July 25.
Bottom line growth and valuations
Sierra Wireless isn't a very profitable company. Non-GAAP earnings fell 64% annually to $2.6 million, or $0.08 per share, last quarter. That decline was caused by lower sales and a margin decline at its OEM unit, which wasn't fully offset by margin expansion in its smaller enterprise and connectivity businesses. That figure was notably inflated by a $2.3 million gain from a legal settlement with a supplier.
GAAP earnings, which include stock-based compensation expenses, improved from a net loss of $9.7 million a year earlier to a slim profit of $0.7 million. Looking ahead, Sierra expects to post full-year non-GAAP adjusted earnings between $0.60 to $0.90, which would represent between a 25% decline to 12% growth from 2015. That's a broad range, but neither figure justifies its trailing P/E of 76.
Cisco has more dependable bottom line growth. Its non-GAAP net income rose 7% to $2.9 billion while earnings rose 8% to $0.57 per share last quarter. GAAP net income, which was inflated by the gains from selling its set-top box business, rose 31% as earnings per share grew 35% to $0.62. Cisco hasn't provided guidance for the full year, but analysts expect its non-GAAP earnings to rise 4% this year. That's not an eye-popping growth rate, but it seems reasonable relative to its P/E ratio of 13.
The winner: Cisco
Sierra shares surged after its first quarter numbers beat top and bottom line estimates, but the stock remains down nearly 50% over the past 12 months. The company arguably remains the best "pure play" on the Internet of Things, but the stock is volatile, its lofty fundamentals simply don't support its earnings growth, and it doesn't pay a dividend.
Cisco's high-growth businesses are being weighed down by its lower-growth ones, but its diverse portfolio of networking, IoT, cybersecurity, and other technologies gives it a wider moat than Sierra. Cisco's valuations are low, its outlook is stable, and its forward annual dividend yield of 3.9% should set a floor under the stock. Therefore, I believe that Cisco is the better long-term play for most investors.
The article Better Buy: Sierra Wireless Inc. vs. Cisco Systems Inc. originally appeared on Fool.com.
Leo Sun has no position in any stocks mentioned. The Motley Fool owns shares of and recommends Sierra Wireless. The Motley Fool recommends Cisco Systems. Try any of our Foolish newsletter services free for 30 days. We Fools may not all hold the same opinions, but we all believe that considering a diverse range of insights makes us better investors. The Motley Fool has a disclosure policy.
Copyright 1995 - 2016 The Motley Fool, LLC. All rights reserved. The Motley Fool has a disclosure policy.