Better Buy: Qualcomm Inc. vs. Intel Corporation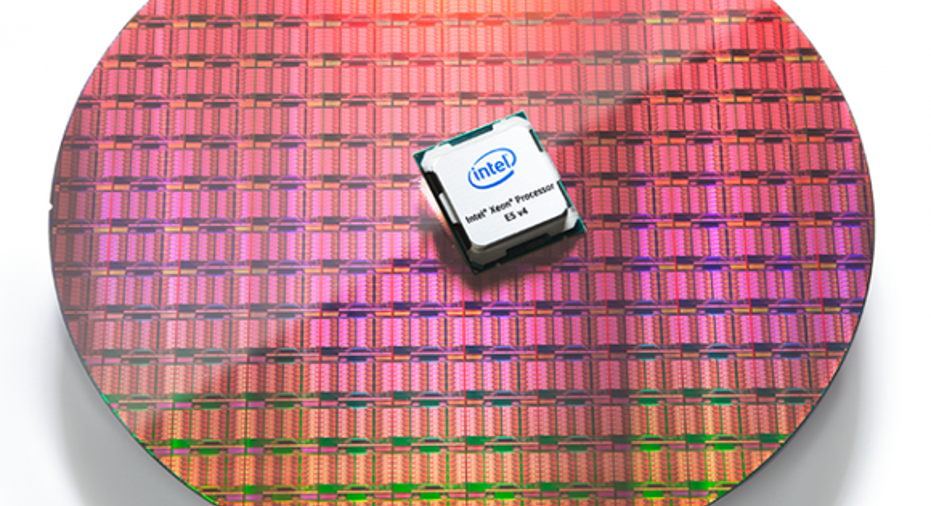 Big changes are afoot for both Qualcomm (NASDAQ: QCOM) and Intel (NASDAQ: INTC). Qualcomm has been making significant strides in its efforts to expand its product suite beyond its dominant smartphone leadership position. Artificial intelligence, the Internet of Things (IoT), and "smart" devices for the home and car are a few up-and-coming markets on Qualcomm's radar.
Meanwhile, CEO Brian Krzanich has Intel keenly focused on its own IoT, smart devices, and cloud-based data center ambitions. Though Intel's transformation is showing signs of life, its stock price has languished much of the last year.
So far in 2017, Intel shares are down 1%, while Qualcomm stock has nosedived 11%. The two companies promise both growth and income, and have the potential to be sound value plays. Which one is the better buy? Let's take a look.
Snapdragon processor. Image source: Qualcomm.
The Qualcomm case
Recent discussions involving Qualcomm involve ongoing legal battles and the possible ramifications on its all-important licensing revenue. There's also the proposed $47 billion deal for Netherlands-based NXP Semiconductors (NASDAQ: NXPI), which may not be quite the slam dunk Qualcomm had hoped for.
Qualcomm is facing multiple lawsuits brought by longtime customer Apple, which is alleging unfair licensing fees for its patented technologies. South Korea's Fair Trade Commission levied a record $898 million fine against Qualcomm for much the same reason. Legal back-and-forth in the tech sector is nothing new, but even the hint that Qualcomm's licensing revenue could be in jeopardy has had investors running for the hills.
Last quarter's 4% increase in total revenue to $6 billion was driven by Qualcomm's impressive 13% jump in licensing sales to $1.81 billion. Licensing is hands-down Qualcomm's leading profit generator. Earnings before taxes in the segment tallied an astounding $1.53 billion in fiscal 2017's first quarter, equal to 85% of the unit's revenue. By contrast, Qualcomm's mobile access division generated $4.1 billion in quarterly sales, but just 18%, or $724 million, of that total were earnings before taxes.
As for NXP, Qualcomm has recently extended its "final" offer once again in an attempt to get the deal closed. CEO Steve Mollenkopf cited the pending NXP acquisition as a key element in Qualcomm's transition to IoT, smart cars, and data security markets. If the NXP transaction falls through, investors can expect more near-term pressure on Qualcomm's stock price.
Intel processor. Image source: Intel.
The Intel case
Based on its stock price, it's easy to forget Intel is coming off a record-breaking quarter and year. Since the company announced its record $16.4 billion in sales last quarter and $59.4 billion in annual revenue, Intel stock is down nearly 5%. Investors' seemingly blase attitude toward Intel translates to it being one of the best values in its sector.
At just 12 times forward earnings, Intel stock is woefully undervalued, which is great news for investors. The even-better news is that Intel set its revenue records thanks to delivering on its key growth areas. While a stronger-than-expected PC market helped push client computing sales up 2%, to $32.9 billion, in 2016, it was data center, IoT, and security results that put Intel over the top.
Cloud data centers generated $17.2 billion in revenue last year, up 8% from 2015. Intel followed that up with a 15% jump in IoT sales, to $2.6 billion, and $2.2 billion in security revenue, good for a 9% improvement. The three units combined continue to make up an increasingly larger piece of Intel's revenue, which should help ease long-standing fears that the company is overly reliant on PCs.
Which is the better buy?
As Krzanich put it recently, Intel is shifting "from a server and CPU company to a data center company," a transition that investors will eventually buy into.Qualcomm's recent legal and acquisition hiccups will likely sort themselves out before long, bringing investors back into the fold.
Priced at just 12 times future earnings, Qualcomm offers a great deal of upside -- along with a 3.95% dividend yield -- for investors willing to ride out the near-term storms.For the more risk-averse, Intel's 2.9% dividend and depressed stock price offer a relatively stable long-term alternative to Qualcomm. The better buy depends in part on your investing temperament.
10 stocks we like better than QualcommWhen investing geniuses David and Tom Gardner have a stock tip, it can pay to listen. After all, the newsletter they have run for over a decade, Motley Fool Stock Advisor, has tripled the market.*
David and Tom just revealed what they believe are the 10 best stocks for investors to buy right now... and Qualcomm wasn't one of them! That's right -- they think these 10 stocks are even better buys.
Click here to learn about these picks!
*Stock Advisor returns as of February 6, 2017
Tim Brugger has no position in any stocks mentioned. The Motley Fool owns shares of and recommends Apple and Qualcomm. The Motley Fool has the following options: long January 2018 $90 calls on Apple and short January 2018 $95 calls on Apple. The Motley Fool recommends Intel and NXP Semiconductors. The Motley Fool has a disclosure policy.