Better Buy: Philip Morris International, Inc. vs. Reynolds American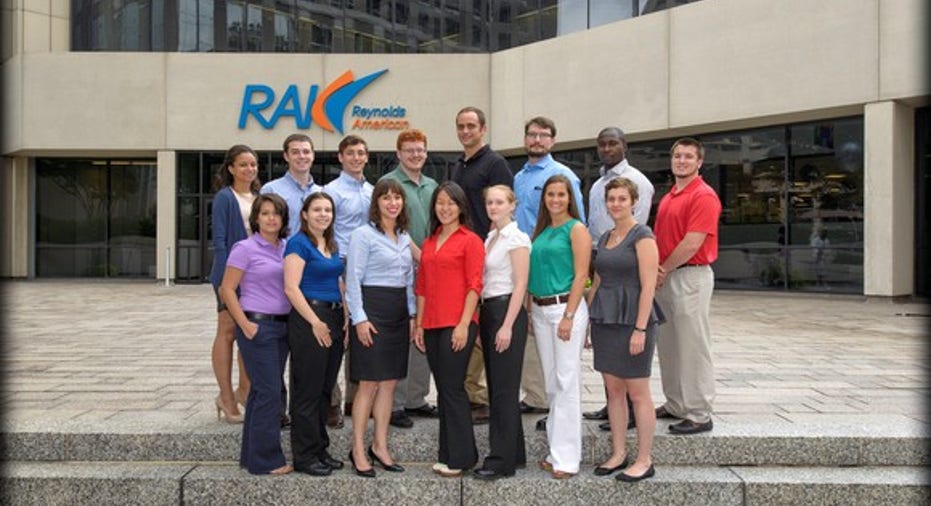 Investors like tobacco stocks for the strong returns and plentiful dividend income that they provide to their shareholders. Both Philip Morris International (NYSE: PM) and Reynolds American (NYSE: RAI) have enjoyed success lately, even though they focus on different markets. If you're looking to add some tobacco exposure to your investment portfolio, the big question is which of these two companies is the better addition right now. To evaluate Philip Morris International and Reynolds American, it makes sense to compare them on basic metrics to find which one performs better.
Valuation and stock performance
Both Philip Morris and Reynolds American have done extremely well over the past year, but Reynolds American has delivered better overall returns. Since April 2016, Reynolds American has given investors a total return of 29%. That beats out Philip Morris' 16% return.
At first glance, Reynolds American appears to have a substantial advantage in terms of simple valuation. Using trailing-12-month figures, Reynolds American's earnings multiple is just 15. That's quite a bit less than the 25 times trailing earnings that Philip Morris sports right now.
Yet some of that advantage is illusory, because some one-time items have boosted Reynolds American's earnings over the past 12 months. When you look at future estimates, the two stocks come into alignment much more closely. Philip Morris currently trades at 21 times forward earnings, compared to a forward multiple of 22 for Reynolds American. Still, based on valuation, the two stocks are quite similar despite Reynolds American's big performance advantage recently.
Image source: Reynolds American.
Dividends
It's hard to complain about either of these two tobacco stocks in terms of dividends. Philip Morris International has a slight lead with a dividend yield of 3.7%, but Reynolds American isn't far behind at 3.2%. In addition, both companies have delivered long-term dividend growth to shareholders, with Reynolds American having tripled its quarterly payout in the past 10 years and Philip Morris having more than doubled its own dividend rate. Both sport consistent annual increases.
One challenge stems from the fact that Philip Morris has had to use almost all of its earnings to sustain its dividend growth lately. By contrast, Reynolds American has a more sustainable payout ratio, giving it more room to consider future boosts. Nevertheless, both stocks have pros and cons on the dividend front that make them roughly equally attractive.
Growth and fundamentals
Both Philip Morris and Reynolds American are going through major strategic shifts that could transform their respective businesses. For Philip Morris, the past quarter has awakened the traditional cigarette business, and the company produced sales growth of 9% as net income jumped by nearly two-fifths. Currency issues have continued to weigh on Philip Morris' bottom line, but the company has had huge success with its iQOS heat-not-burn tobacco technology. In fact, Philip Morris sees iQOS as just the beginning of a master plan that could eventually replace traditional cigarettes with reduced-risk products, and CEO Andre Calantzopoulos is extremely optimistic about the future prospects for the business worldwide.
Meanwhile, Reynolds American is moving forward with its merger with British American Tobacco, which already had a substantial minority stake in the U.S. tobacco company. For the most part, Reynolds doesn't see the BAT transaction affecting its U.S. operations to a large extent, as the two companies appear satisfied with the way that Reynolds American has used its past acquisition of Lorillard to foster growth in the U.S. market. Yet where the deal could provide a big boost is in the next-generation product arena, which is how Reynolds refers to e-cigarettes, vapor products, and other cigarette alternatives. Reynolds and BAT clearly see the competitive threat that Philip Morris poses, and they hope that by combining forces, their research and development teams can keep pace and strike out on their own with new initiatives.
Between these two tobacco stocks, Reynolds American appears to be the safer play right now, with less uncertainty about its future progress. However, for those who are willing to bet on transformative growth, Philip Morris could offer better prospects if things pan out well for the international tobacco giant down the road.
10 stocks we like better than Philip Morris InternationalWhen investing geniuses David and Tom Gardner have a stock tip, it can pay to listen. After all, the newsletter they have run for over a decade, Motley Fool Stock Advisor, has tripled the market.*
David and Tom just revealed what they believe are the 10 best stocks for investors to buy right now... and Philip Morris International wasn't one of them! That's right -- they think these 10 stocks are even better buys.
Click here to learn about these picks!
*Stock Advisor returns as of April 3, 2017
Dan Caplinger has no position in any stocks mentioned. The Motley Fool has no position in any of the stocks mentioned. The Motley Fool has a disclosure policy.