Better Buy: Pfizer Inc. vs. AbbVie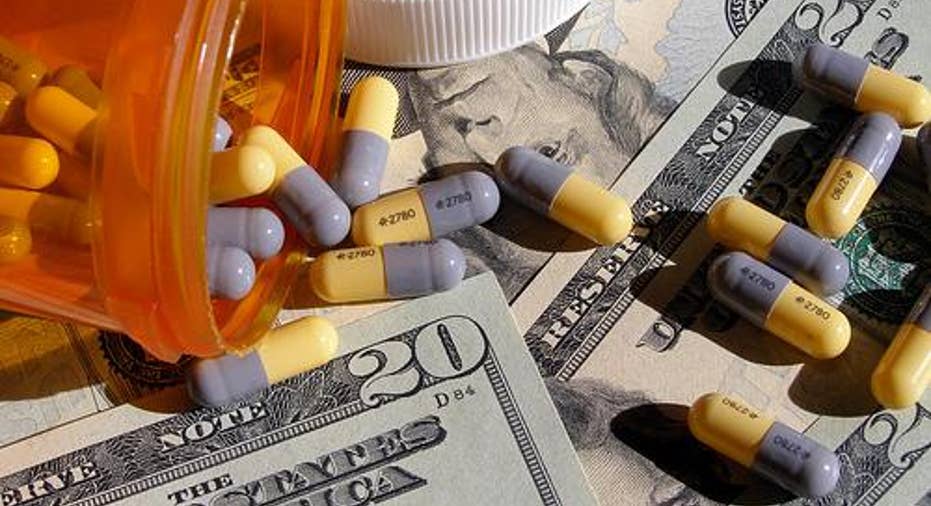 AbbVie and Pfizer currently offer two of the highest dividend payouts among major drugmakers, with respective yields of 3.8% and 3.7%, according to S&P Global Market Intelligence. Nonetheless, both of these large-cap biopharmas are facing some stiff headwinds at the moment that could ultimately threaten their dividend programs.
Image source: Flickr via user stockmonkeys.com.
Specifically, AbbVie is presently staring down the pending patent expiration of its flagship anti-inflammatory medicine Humira. And Pfizer is fresh off of its break-up with Botox-maker Allergan, meaning that itmight be willing to try its hand (yet again) at finally closing a megamerger to resolve its lingering problems with the so-called patent cliff. With this in mind, let's consider which of these top dividend stocks is the better buy right now.
Which company offers the safer dividend?AbbVie and Pfizer have both been raising their dividend payouts on a consistent basis over the last few years, with AbbVie even garnering the coveted "Dividend Aristocrat" status for its rich shareholder rewards program. Even so, both companies sport fairly high trailing-12-month payout and debt-to-equity ratios:
| | Payout Ratio | Debt-to-Equity Ratio |
| --- | --- | --- |
| AbbVie | 64.2% | 802% |
| Pfizer | 101% | 58% |
Data source: S&P Global Market Intelligence.
While AbbVie's payout ratio isn't exactly sky high, the drugmaker's debt-to-equity ratio is certainly noteworthy, implying that it may run into trouble paying its long-term debt later down the road. Specifically, if the biotech's long-term growth drivers don't pan out as expected (more on this below), AbbVie could be forced to slash its dividend as a result of its high debt load.
Pfizer's story centers around its flagging Global Established Products business that saw a noteworthy 14% decline in annual revenue in 2015 due to the introduction of generic competitors for former top-selling drugs like Celebrex and Lyrica -- leading, in large part, to the drugmaker's substantial trailing-12-month payout ratio. Going forward, Pfizer should have ample free cash flow to support its dividend at current levels, perhaps giving the drugmaker the edge in this comparison.
Short- and long-term value driversAbbVie is currently in the midst of building a firewall against biosimilars to Humira that should give the biotech enough time to develop its other high-dollar assets in oncology, inflammatory and immune disorders, and infectious diseases.
All told, AbbVie's management estimates that biosimilar competition won't come into play until at least 2022 due to its broad defense strategy consisting of brand loyalty, patent litigation, new formulations, and a new delivery device designed to enhance the product's value to patients.
So, the biotech has perhaps a five-year runway to bring important experimental drugs like ABT-494 forrheumatoid arthritis and Crohn's disease to market before Humira's revenue really starts to drop off due to the introduction of biosimilars. In the meantime, AbbVie is hoping to build on its initial foray into the hepatitis C space with newer therapies offering shorter treatment cycles, and to continue to expand the label of its newly acquired blood-cancer drug Imbruvica.
Image source: Pharmacyclics .
Pfizer's efforts, in terms of growing its top line, are primarily centered around the commercial launches of its newer growth products like Prevnar 13, Ibrance, and Eliquis. Longer term, the drugmaker is making strides toward developing a first-in-class PCSK9 inhibitor called bococizumabfor the treatment of high cholesterol levels.Meanwhile, it's also building a top flight immuno-oncology platform headlined by its anti-PD-L1 antibody avelumab that's presently in clinical trials for certain types of stomach and lung cancer, among others.
Which dividend stock is the better buy?The wild card here is Pfizer's M&A plans moving forward. If Pfizer doesn't choose to buy another growth-oriented pharma to offset its decliningGlobal Established Products business, investors can expect the drugmaker's annual revenue to grow by less than 4% in 2017, per the Street's estimates -- even despite monstrous growth levels emanating from both Ibrance and Prevnar 13 and a rapidly developing pipeline of high-value experimental-stage drugs. In the same breath, a sizable merger could force Pfizer to draw down its shareholder rewards programs, lessening its appeal as an income-generating stock. In short, it's hard to nail down what Pfizer is really going to look like as an investing vehicle in the next year or so.
Turning to AbbVie, the Street is forecasting that this biotech's top-line should rise by a healthy 9.1% next year, implying that its high debt levels shouldn't impact its dividend in the near term. Looking further out, though, the sustainability of its top-notch yield is going to depend on the biotech's ability to successfully develop ABT-494, as well as to grow Imbruvica's market share by a substantial margin.
The bottom line is that both of these pharma stocks are in a transitory period in their respective life cycles. But AbbVie seems to be further along when it comes to moving beyond Humira as its dominant value driver -- although it still has a considerable amount of work to do to fully enter the next stage of its evolution.
So, while the dividend programs and long-term outlooks of both companies remain an open question to a large degree, I think AbbVie is probably the better buy for investors looking for stable income and reasonable growth prospects right now. After all, AbbVie has executed on its stated plans to start diversifying its revenue base heading into Humira's date with the patent cliff, providing some reassurance that the company is indeed headed in the right direction. Pfizer, on the other hand, has repeatedly failed to locate a suitable merger partner over the last two years in order to close the book on its patent problems, whereby blunting the value of its innovative products business, as well as its diverse clinical pipeline.
The article Better Buy: Pfizer Inc. vs. AbbVie originally appeared on Fool.com.
George Budwell owns shares of Allergan and Pfizer. The Motley Fool has no position in any of the stocks mentioned. Try any of our Foolish newsletter services free for 30 days. We Fools may not all hold the same opinions, but we all believe that considering a diverse range of insights makes us better investors. The Motley Fool has a disclosure policy.
Copyright 1995 - 2016 The Motley Fool, LLC. All rights reserved. The Motley Fool has a disclosure policy.